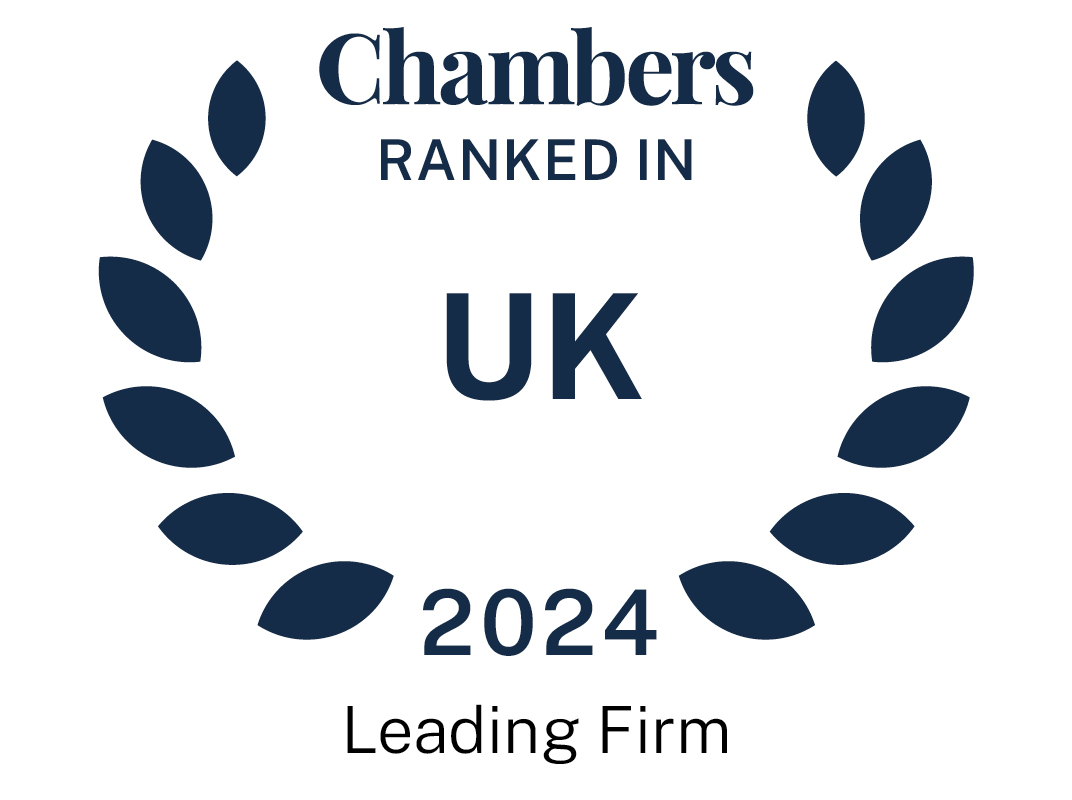 About
Provided by Kangs Solicitors
UK
Firm Details:
Senior Partner: Hamraj Kang
Number of partners: 6
Number of assistant solicitors: 8
Number of other fee-earners: 2
CONTACTS:
Corporate & Financial Crime: Hamraj Kang
HMRC Tax Investigations & Litigations: Hamraj Kang, John Veale, Tim Thompson
Money Laundering, Asset Recovery & POCA: John Veale
Extradition: Hamraj Kang, Helen Holder
Regulatory & Disciplinary Proceedings John Veale
Cryptocurrency Disputes: Stuart Southall
Data Protection Investigations: John Veale
Private Prosecutions: John Veale, Helen Holder
Complex Crime: Hamraj Kang
Motoring Law: Sukhdip Randhawa
Sports Law: Michael Carney
THE FIRM:
Kangs Solicitors is a leading national firm in serious crime, international financial crime, HMRC civil and criminal tax investigations, extradition, cryptocurrency disputes and regulatory investigations which encompass areas such as health and safety, food and environmental safety, data protection, professional disciplinary proceedings and corporate manslaughter. The firm was established in 1997 and has offices in Central London in Mayfair, Birmingham City Centre and Manchester City Centre.
The firm is led by the senior partner Hamraj Kang, who has been consistently ranked as a 'Leading Individual' or 'Star Individual' in the most prestigious legal directories for over a decade.
The firm is renowned for defending corporate and individual clients in serious high-profile general crime and financial crime investigations. Much of the work involves a significant international dimension necessitating considerable work in overseas jurisdictions.
The firm boasts particular skill in VAT investigations. Few solicitors can match Hamraj Kang's experience handling complex multi–million pounds VAT and MTIC fraud cases given that he has been instructed in relation to over one hundred such cases. The firm is highly regarded by its peers, counsel and the judiciary, and many of the firm's cases have been reported widely in the press.
PRINCIPAL AREAS OF WORK:
Corporate & Financial Crime:
Kangs is one of the leading white collar and business defence crime firms in the country led by Hamraj Kang who is widely recognised as a leading expert in the field of financial crime investigations. The firm has an enviable record of success in financial crime cases of all types. The aim is to fight hard for clients and achieve a winning outcome. The firm is particularly well regarded for complex fraud work involving direct and indirect tax including VAT, missing trader, insider dealing, market abuse, money laundering, boiler room, property fraud, bribery & corruption and regulatory cases. The work is complex, often international, and invariably involves dealing with large corporates as well as individuals such as senior company executives. Kangs is regularly instructed in relation to investigations and prosecutions by agencies such as the SFO, HMRC, FCA, NCA, DOJ, SEC, City of London Police and numerous regional Police Economic Crime & Fraud Teams.
HMRC Tax Investigations & Litigation:
Kangs acts for corporate bodies and private individuals in relation to HMRC criminal and civil tax investigations to include advising on VAT/Kittel investigations, tax assessments, appeals to the First Tier Tax Tribunal as well as COP8 and COP9 investigations. Kangs is experienced in the effective negotiation of settlements and engaging with fellow tax professionals (accountants and counsel) to form the strongest possible team to withstand the wide-ranging powers of HMRC on behalf of clients.
Money Laundering, Asset Recovery & POCA:
The firm has a specialist team conducting work in the areas of confiscation proceedings (POCA), cash seizure/forfeiture, asset recovery, property freezing orders, account freezing orders, civil recovery orders, unexplained wealth orders and restraint orders.
Extradition:
The firm provides specialist expertise in extradition cases involving allegations of financial misconduct, money laundering, dishonesty and fraud. The team has particular experience of extradition requests involving the USA.
Regulatory & Disciplinary:
Kangs has a dedicated team of regulatory solicitors who act in investigations by the Health & Safety Executive, the Environment Agency, Trading Standards, Environmental Health, Local Authorities, the Insolvency Service and the Department for Business Energy & Industrial Strategy (BEIS) covering areas such as corporate manslaughter, fire safety, waste management/disposal, consumer fraud/safety, food safety and company director disqualification. The firm has extensive experience in providing representation in interview to both corporate and individual clients. The firm also provides an extensive service to individuals and corporates subject to disciplinary investigations by a wide range of professional bodies involved in the legal, financial and medical sectors.
Cryptocurrency Disputes:
The firm is able to combine its civil and criminal litigation expertise in acting for a wide range of corporates and individuals in relation to cryptocurrency disputes. In recent years the firm has built an enviable knowledge base in this complex area of work.
Complex Crime:
Kangs Solicitors is one of the leading criminal defence firms in the country and has significant experience in defending the full range of serious and general criminal offences, from the most minor allegations to serious offences such as murder, sexual allegations, drug trafficking, people trafficking, theft, kidnap and blackmail. A 24-hour rapid response team is available to deal with any matter at any time of the day or night. The service offered to clients is discreet with reputation management being paramount at all times.
Motoring Law:
The firm's team has acted in a number of high profile motoring law cases and is often instructed by public figures who value discretion as well as immediate expert advice and representation.
Sports Law:
The firm provides an extensive service in sports law and is regularly instructed by Premier League and Championship football clubs in a wide array of matters as well as representing individual sports personalities predominantly in football, cricket and boxing.
Ranked Offices
Provided by Kangs Solicitors
Kangs Solicitors rankings
UK Guide 2024
Filter by
The Regions
Financial Crime
1 Department
2 Ranked Lawyers
Department
Lawyers
UK-wide
POCA Work & Asset Forfeiture
1 Department
1 Ranked Lawyer
Department
POCA Work & Asset Forfeiture
Lawyers
West Midlands
Crime
1 Department
1 Ranked Lawyer
Department
Lawyers