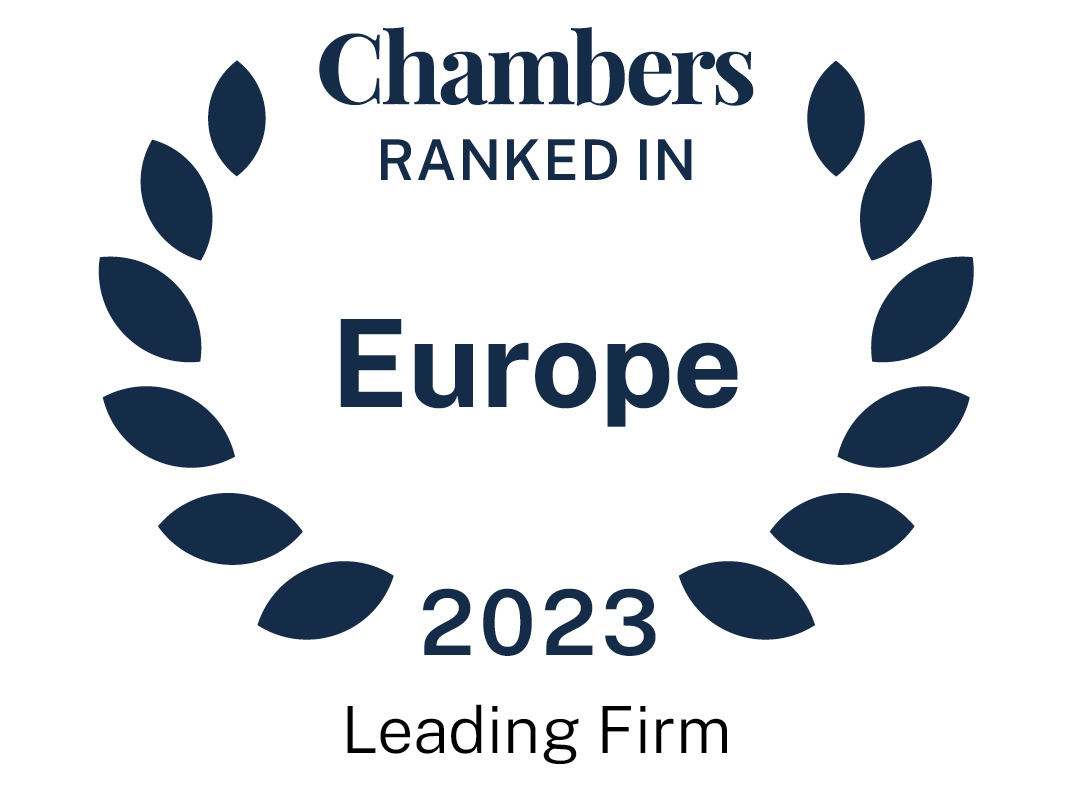 About
Provided by JB Law
Europe
Number of partners: 8
Number of associates: 9
Languages: Dutch, English

Firm Overview:
JB Law is an independent boutique law firm. Founded in 2006, over the last decade JB Law became one of the go-to firms for transactional work and related litigation for the larger midmarket deals and governance issues and disputes. The team provides pragmatic solutions, and has a personal approach. What makes the team unique is that they are able to manage large, high profile deals in a boutique firm setting, often facing one or more of the large national or international law firms, to the full satisfaction of their clients. Clients include private equity funds, family offices, venture capital firms, corporates and family-owned businesses.
Main Areas of Practice:Corporate/M&A:

7 partners, 7 associates
■ Representation of Enrico Glasbest, a portfolio company of Victus Participations, a food and agri growth investment fund, on its acquisition of the European Bertolli branded pasta sauces, pesto and mayonnaise business from Unilever
■ Representation of Reggeborgh, a private investment company and long-established family business, on the divestiture of its shareholding in VARO Energy to NASDAQ listed The Carlyle Group. VARO is one of the leading energy transition focused downstream businesses in North West Europe owned by Reggeborgh, The Carlyle Group and Vitol
■ Representation of Delta Fiber Nederland, a portfolio company of EQT, on its acquisition of Cogas Kabel Infra B.V., a company active in the development and exploitation of optic fibre networks
■ Representation of Mentha Capital on its acquisition of Rapid Circle B.V., a company active in Microsoft cloud solutions
■ Representation of the shareholders of Plus 100, a Dutch developer and seller of outdoor furniture , on the sale of the shares in Plus 100 to Value Enhancement Partner, a Dutch mid-market private equity investor
■ Representation of the shareholders in B-Lay, a Dutch provider of software asset management advisory and managed services for SAP and Oracle solutions, on the sale of B-Lay to SoftwareONE, a Switzerland-based and stock-listed global provider of end-to-end software and cloud technology solutions
■ Representation of the shareholders in Hyperion Technologies, a Dutch manufacturer of components for satellites, on the sale of Hyperion to AAC Clyde Space, a Sweden-based and stock-listed small satellite builder
■ Representation of Royal Barenbrug Group on its acquisition in the US of the Jacklin Seed's business from Simplot Partners
■ Representation of Energyst B.V. on its divestments of its European businesses to Pon, Finning, Finanzauto and Zeppelin
Contact:
Malu Dijkstra
Tel:
+31 20 3039 419
Email:
[email protected]
Finance:

2 partners, 3 associates
■ Representation of Sunrock, one of the largest developers of rooftop solar systems in the Netherlands market, in the financing EUR 30,000,000 junior financing arrangement with Meewind for the junior financing of Rooftop Solar Projects in the Netherlands
■ Representation of RB Family Capital on the EUR 25,000,000 acquisition financing for the acquisition of HBM Machines , a large B2B player in the field of construction tools in the Netherlands
■ Representation of Mentha Capital on the EUR 26,000,000 acquisition financing for the acquisition of SERAC and Xperi, creating a large SAP group in the Netherlands
■ Representation of Amvest, a large residential real estate development company in the Netherlands on a EUR 180,000,000 Facility Agreement for real estate development projects in the Netherlands
■ Representation of Penta Infra on the financing of the acquisition and development of 2 datacenters, one in Düsseldorf, Germany and one in Leipzig, Germany, both facilities provided by NIBC Bank N.V. in the Netherlands

Contact:
Oscar Pfeiffer
Tel:
+31 20 3039 415
Email:
[email protected]
Ranked Offices
Provided by JB Law
Netherlands - Head office
JB Law rankings
Europe Guide 2023
Netherlands
Corporate/M&A: Mid-Market
1 Department
2 Ranked Lawyers
Department
Corporate/M&A: Mid-Market
Lawyers