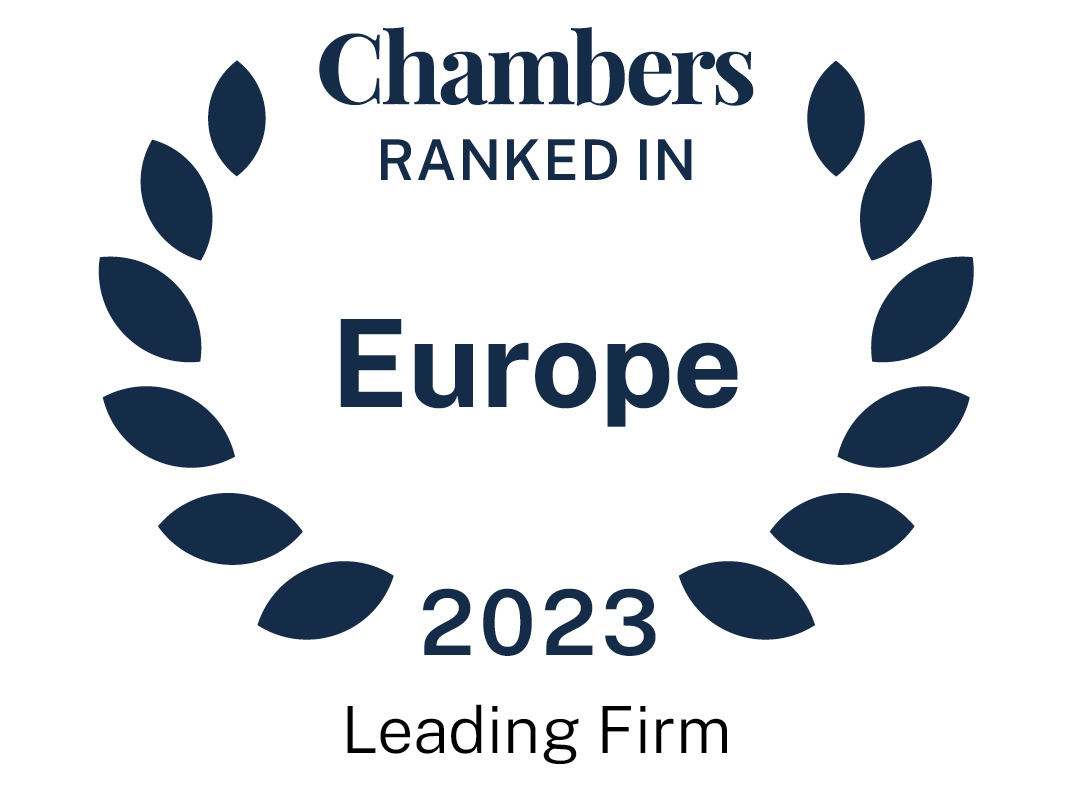 About
Provided by Ioannides Demetriou LLC
Europe
Chairman: Pambos Ioannides
Managing Director: Andrew Demetriou
Directors: Christina Ioannidou, Christos Frakalas, Nayia Morphi, Demetris Kronides
Number of lawyers: 30
Languages: English, French, Greek, Turkish
Memberships: Chartered Institute of Arbitrators, Commonwealth Lawyers Association, Cyprus Bar Association, Institute of Certified Public Accountants of Cyprus, Institute of Chartered Accountants in England and Wales, Institute of Directors, International Bar Association, International Fiscal Association, Society of Trust and Estate Practitioners (STEP).
International Networks: Terralex, Meritas, Legalink, Energy Law Group

Firm Overview:
Ioannides Demetriou LLC is a top-ranked, full-services commercial law firm at the forefront of the Cypriot legal services market. In their ranks they have lawyers recongnised as leading individuals in their chosen fields.
Their corporate law team has unrivaled experience and has advised on some of Cyprus' largest business deals to date.
Their litigators are purebred litigators who advocate some of the most complex, multi-jurisdictional disputes heard before the Cypriot courts.
They act as counsel to the largest private and public entities in Cyprus, including the Cyprus government.
Ioannides Demetriou LLC's domestic client base includes some of the island's largest corporations which operate and conduct business in all areas of the commercial spectrum, public and semi - public bodies, local banks, trade unions, public and private foundations, universities, the largest building contractors on the island, government concessionary holders and a host of local commercial enterprises considered leaders in their fields. The government of the Republic of Cyprus entrusts the firm's lawyers to advise on international contracts, sit as arbitrators in disputes involving local government contracts and to head public enquiries.
The foreign client base is equally enviable. Many of the largest and most reputable international law firms choose Ioannides Demetriou LLC as their preferred firm to work with in Cyprus. Their foreign client base includes foreign governments, multinationals, large corporations and private individuals conducting business in multiple jurisdictions. They routinely handle high value international corporate disputes that contain a Cypriot element as well as enforcement proceedings in relation to foreign arbitral awards.
Due to the demands of their client base, which conducts business both domestically and internationally, they understand and place great emphasis on the need to foster strong and longstanding links with the world's leading law firms. These range from the largest international law firms to independent law firms. These firms may differ in size but they share their commitment to quality, client care and the need to act in accordance to the highest ethical standards of the legal profession at all times.
Their lawyers are members of the International Bar Association, the Cyprus Bar Association, the Chartered Institute of Arbitrators, the Institute of Chartered Accountants in England and Wales, the Institute of Certified Public Accountants of Cyprus, The Society of Trust and Estate Practitioners (STEP) and the Institute of Directors. A number of their lawyers are qualified arbitrators, mediators and insolvency practitioners.
They work to strict quality control standards, evidenced by the fact the they are the longest standing ISO certified law firm in Cyprus, holding the ISO 9001:2015 Standard for advocacy, legal advisors and legal consultancy in all fields of the legal profession.
They work in established teams containing lawyers of all ranks, from Directors to Associates. This allows them to work in an effective and cost-efficient manner for their client's benefit.
Their approach to billing is flexible and totally transparent. Time spent on a case is meticulously recorded and clients have access to their time records upon demand. In many instances these accompany their invoices.Main Areas of Practice:
Arbitration
Banking and Finance
Commercial Law
Corporate Administrative Services
Corporate Law
Data Protection
Dispute Resolution
Employment
Energy
EU and Competition
Insurance
Intellectual Property
Litigation
Mergers and Acquisitions
Private Client
Public and Administrative Law
Real Estate and Construction
Restructuring / Insolvency
Stock Exchange Listings and Public Offerings
Tax
Transport - Maritime and AdmiraltyTheir DNA
Their "DNA" is a set of principles that form the basis of what they do and explain why they do it. They go deeper than providing the highest quality of legal services for they already take this as a given. These principles are what they stand for, not only as Ioannides Demetriou LLC but also as individuals. Their DNA is made up of the following principles:
■To work with tenacity in getting results and to add value to their client's business
■To be for their clients a sword as well as a shield and to afford them the confidence that comes with correct legal advice
■To amass knowledge and know-how and share it with their clients
■To act with integrity in all their dealings and to steer away from situations that might lead them to compromise their sense of morality and fairness
■To maintain a business model that is profitable, sustainable and that is capable of providing an exciting and fulfilling career
■To find and develop talent and to create a working environment in which talent is rewarded
■To use technology to increase efficiency
■To avoid remaining static.
Ranked Offices
Provided by Ioannides Demetriou LLC
Ioannides Demetriou LLC rankings
Europe Guide 2023
Filter by
Cyprus
General Business Law
1 Department
2 Ranked Lawyers
Department
Lawyers
General Business Law: Dispute Resolution
2 Ranked Lawyers
Lawyers