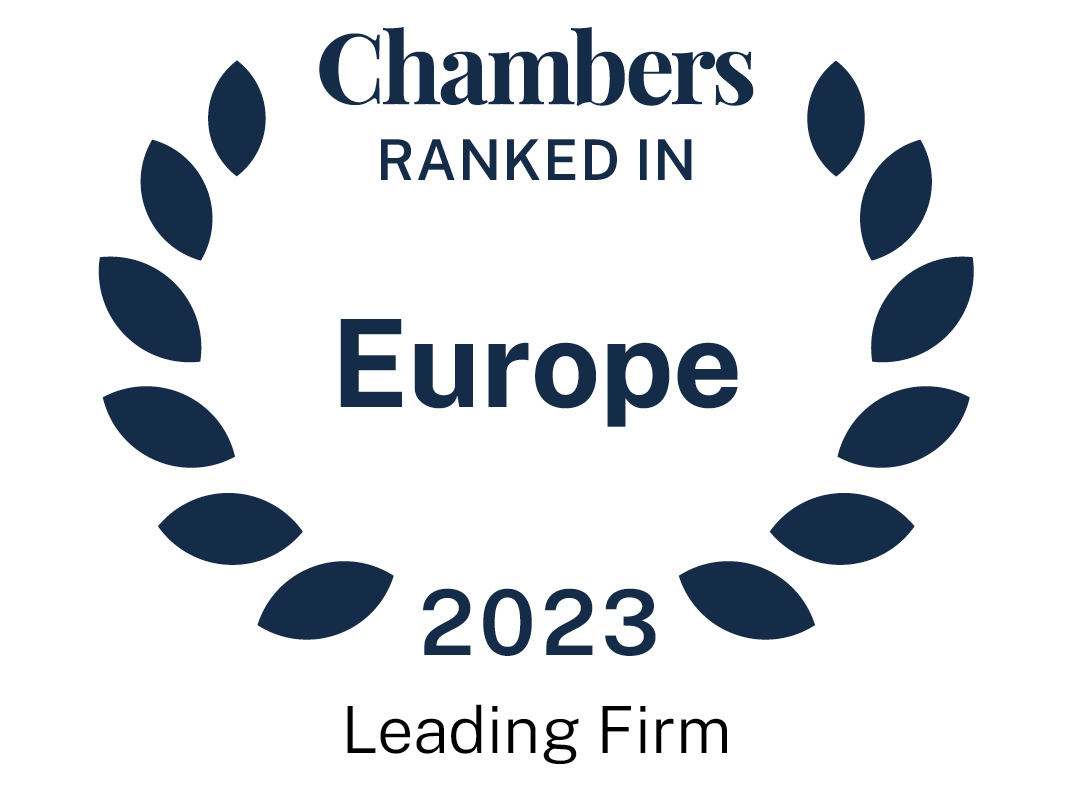 About
Provided by HOYNG ROKH MONEGIER
Europe
Firm Overview
HOYNG ROKH MONEGIER is a specialised European intellectual property law boutique created in 2015 when the well-established top tier IP firms Hoyng Monegier and Reimann Osterrieth Köhler Haft (ROKH) decided to join forces. In 2019, the firm teamed up with French patent litigation boutique, Véron & Associés. Today HOYNG ROKH MONEGIER gathers more than 100 passionate IP professionals with offices in Amsterdam, Brussels, Düsseldorf, Lyon, Madrid, Mannheim (branch office), Munich and Paris.
Expertise
In all of its locations HOYNG ROKH MONEGIER services the needs of clients in the field of intellectual property law, including patents and trade secrets, trademarks, copyrights and design rights, as well as in related fields, such as pharmaceutical regulatory law, unfair competition, IT and data protection law, media and advertising law and all IP related contracts.
In patent law, the focus of HOYNG ROKH MONEGIER lies in particular on the technical areas of electronics and telecommunications, pharmaceuticals and biotechnology, automotive and optics, with decades of proven expertise. The firm also serves all other technical fields, including mechanics, electrical engineering and chemicals.
In addition, in the fields of trademark, copyright, design right law, HOYNG ROKH MONEGIER offers a complete range of services relating to the enforcement, exploitation, assessment and protection of these rights, always at the forefront of new developments. Given the full harmonisation of European trademark and design right law it is ideally placed to serve its clients' needs. HOYNG ROKH MONEGIER advises and represents its clients across a broad range of sectors including food and beverages, pharmaceuticals, industrial design, media, entertainment and publishing.
The firm represents its clients before all relevant national and European IP courts and authorities as well as arbitrating their IP disputes. It also acts for them as experienced negotiators and assist in drafting licensing, R&D and technology transfer agreements.
Approach
HOYNG ROKH MONEGIER is a top-tier IP law firm. The firm is committed to providing innovative, practical and business-oriented solutions to its clients and all IP issues. HOYNG ROKH MONEGIER emphasizes the handling of clients' cases by experienced partners. In large-scale cases, the lawyers work in well-coordinated teams, focused on the individual requirements of each case and with the highest standards of quality, speed, efficiency and cost awareness.
Practice Areas 
Litigation, Arbitration & Counselling in the following areas:
Patents (Patent Litigation & Patent Prosecution)
Pharma Regulatory
Trademarks (Trademark Litigation & Trademark Prosecution)
Copyright
Design Rights (Design Rights Litigation & Design Rights Prosecution)
Counterfeit & Piracy
Media Regulatory
Advertising
Unfair Commercial Practices
ICT
Arbitration & Mediation
IP Licensing & Transfer
Partners 
Amsterdam: Willem Hoyng, Carla Schoonderbeek, Bart van den Broek, Joris van Manen, Simon Dack, Wilbert Derks, David Owen, Jeroen den Hartog, Frank Eijsvogels, Theo Blomme, Laura Fresco, Christopher Pierce, Peter van Schijndel, Johan Elkenbracht, Michiel de Baat
Brussels: Benoit Strowel, Fabienne Brison, Liesbeth Weynants, Steven Cattoor
Düsseldorf: Prof. Dr. Christian Osterrieth, Dr. Martin Köhler, Klaus Haft, Dr. Christine Kanz, Kay N Kasper, Thomas H Schmitz, Dr. Tobias Hahn, Dr. Mirko Weinert, Dr. Tobias J Hessel, Dr. Stefan Richter, Christina Tenbrock, Mathis Breuer, Ivan Dimitrov
Paris: Denis Monégier du Sorbier, Benoît Strowel, Sabine Agé, Sophie Micallef, Marie Georges-Picot, Anne Servoir, Florence Jacquand, Amandine Métier, Marta Mendes
Lyon: Caroline Levesque
Madrid: Luis Fernández-Novoa, José Antonio Sanmartin, Laura Alonso, Álvaro Veláquez, Franz Ruz
Languages: Dutch, English, French, German, Italian, Spanish
Ranked Offices
Provided by HOYNG ROKH MONEGIER
HOYNG ROKH MONEGIER rankings
Europe Guide 2023
Filter by
Belgium
Intellectual Property
1 Department
4 Ranked Lawyers
Life Sciences: Domestic
1 Department
2 Ranked Lawyers
Department
Lawyers
TMT: Media
1 Ranked Lawyer
Europe-wide
Intellectual Property
1 Department
Department
Life Sciences
1 Department
Department
France
Intellectual Property
1 Department
Intellectual Property: Patents
3 Ranked Lawyers
Lawyers
Denis Monégier du Sorbier
Intellectual Property: Trade Mark & Copyright
1 Ranked Lawyer
Germany
Intellectual Property: Patent Litigation
1 Department
5 Ranked Lawyers
Department
Intellectual Property: Patent Litigation
Lawyers