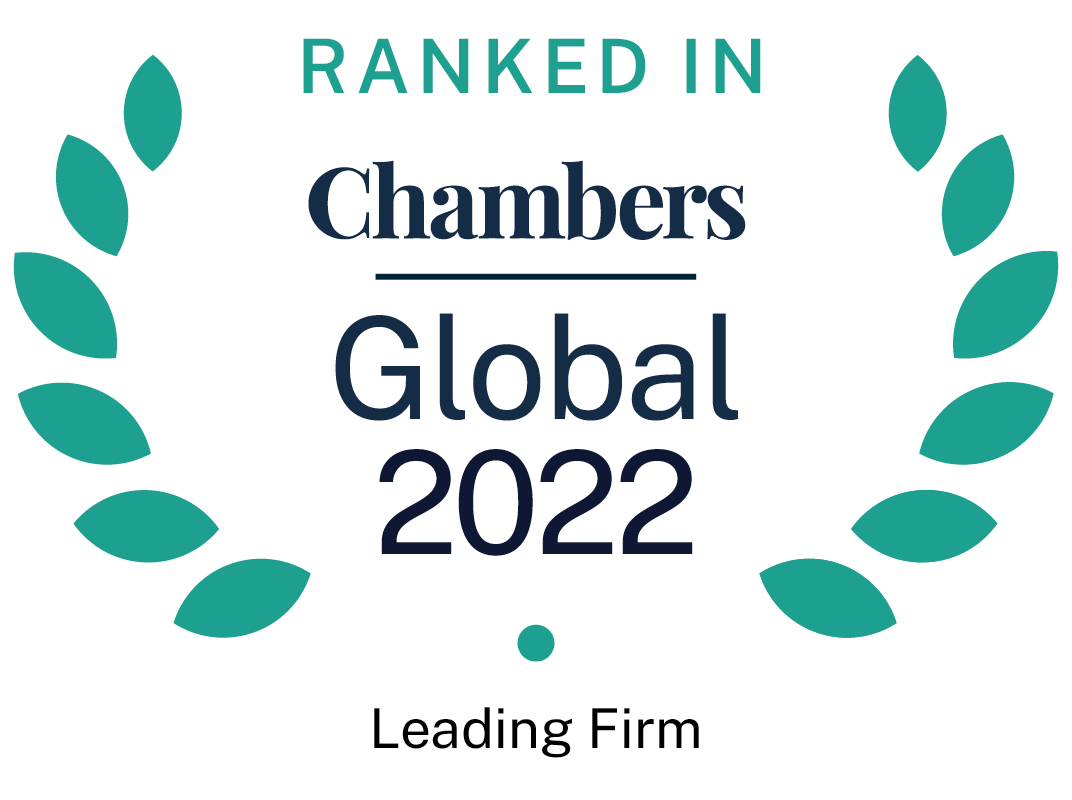 About
Provided by Houda Law Firm
Global
Managing Partner: Khaled Abou El Houda
Number of Partners: 2
Number of Lawyers: 25
Languages: Arabic, English, French, Wolof
Firm Overview:
The firm was founded in 1977 in Dakar, Senegal and consists of a 55-person staff, half of which are specialised and highly qualified lawyers and legal advisors working to assist clients, such as private companies, public entities, and individuals, with all of their legal needs in Senegal and WAEMU (West African Economic and Monetary Union) member states. The firm represents, in a wide range of sectors, both local and foreign clients that include international corporations, investments funds, and credit brokers and aims to support them in all stages of their development in West Africa.
In November 2018, the firm opened a branch in Abidjan, Cote d'Ivoire, which made it the very first foreign law firm from the WAEMU region established in the country.
The firm has been ISO 9000-2015 certified.
Main Areas of Practice: 
Banking, Finance & Industry:
■ Houda Law Firm advises on a wide range of financial activities. The firm is directly involved in the provision of advice to a dozen of banks in Senegal and Cote d'Ivoire and offers continuous legal counsel and assistance to banks for various matters
■ The firm also acts as legal counsel in financing operations on an international scale. The firm thus provides its expertise for the drafting and review of finance documents and security package, the drafting of capacity and legal opinion, the negotiation and the assistance with local law conditions precedent and the closing of the transaction
■ The firm is also specialised in debt recovery proceedings and assists the clients in the drafting of legal acts of procedure as well as the representation before the courts of Senegal and Cote d'Ivoire
■ Houda Law Firm advisesd several banks on financing contracts between 2015-2021 for more than 200 billion CFA francs
■ Houda Law Firm assists and represents several important companies in Senegal (Ciments du Sahel, Canal +, SGBS, BICIS, Groupe BNP PARIBAS, groupe BMCE, Banque Atlantique du Sénégal groupe BCP, BOAD, Banque de Dakar, CBAO Groupe Attijariwafa Bank, Crédit du Sénégal) (non exhaustive list) before tribunals and drafts all the required legal acts
Contact: Khaled Abou El Houda
Tel: +221 77 634 12 34
Email: [email protected]
Mining, Oil & Gas:
■ Houda Law Firm advises a mix of private companies, investors, mining or oil majors, as well as governments and public entities. The firm is well known for the upstream and downstream oil and gas transactions. It has also developed an in-depth knowledge of the Senegalese law on local content adopted in February 2019
■ Houda Law Firm represents several companies acting on oil and gas matters to provide them with legal assistance in Senegal
■ Houda Law Firm provides training to many officials of a State administration covering the legal framework of oil and gas (Petroleum Code and reform envisaged by the government), production and sharing contract, petroleum taxation and gas companies
Contact: Khaled Abou El Houda
Tel: +221 77 634 12 34
Email: [email protected]
Dispute Resolution:
■ Houda Law Firm is able to assist its clients before all Senegalese and Ivorian courts and for arbitration procedures
■ The firm advises and represents individuals, national and international groups on all litigation matters
■ Furthermore, Khaled Abou El Houda, Member registered with CIMAC (Casablanca International Mediation and Arbitration Centre), also acts as Counsel and Arbitrator in Arbitration proceedings before various Centres such as the CCJA in Abidjan, Cote d'Ivoire (Common Court of Justice and Arbitration), CAMC in Dakar, Senegal (Court of Arbitration, Mediation and Conciliation) and ICC in Paris, France (International Court of Arbitration – International Chamber of Commerce)
Contact: Khaled Abou El Houda
Tel: +221 77 634 12 34
Email: [email protected]
Mergers & Acquisitions:
■ Houda Law Firm performs legal and tax due diligence in relation to M&A transactions and drafts legal opinion on identified authorisations and formalities to allow the validity and enforceability of the transaction on all matters
■ The firm counselled and assisted an important mining group in Senegal on the acquisition of majority shares in another Senegalese mining group. The firm acted in due diligence on the compliance of the target mining group
Contact: Khaled Abou El Houda
Tel: +221 77 634 12 34
Email: [email protected]
Ranked Offices
Provided by Houda Law Firm
Contributions
11 Contributions provided by Houda Law Firm
Houda Law Firm rankings
Global Guide 2022
Senegal
General Business Law
1 Department
2 Ranked Lawyers
Department
Lawyers