Haya Rashed Al Khalifa Law Firm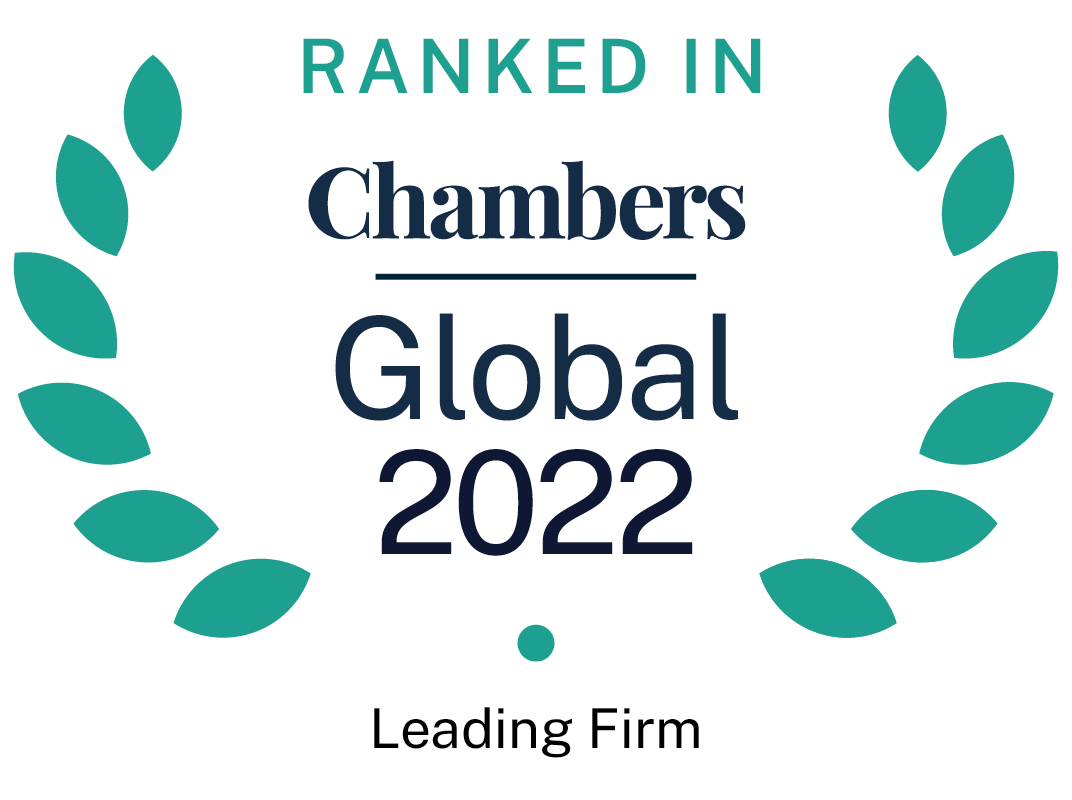 About
Provided by Haya Rashed Al Khalifa Law Firm
Global
Principal: Sheikha Haya Rashed Al Khalifa
Partners: Elie Yazbeck, Budoor Saif and Shaima Albinali
Number of lawyers: 11
Languages: Arabic, English, French
Firm Overview:
Haya Rashed Al Khalifa is a full service legal practice and regarded as one of the most prominent and dynamic law firms in Bahrain. With over 30 years of litigation and transactional experience, the firm is endowed with a long-standing tradition of excellence and enjoys a distinguished reputation for the quality of its legal advice, delivering highly professional, responsive and cost-effective services tailored to the needs of those whose interests it represents and serves.
Main Areas of Practice
Banking & Finance:
The firm's banking and finance team in particular, has an extensive proven track record in providing specialised legal services and advice of the highest quality to the banking and financial industry of Bahrain for over 20 years. Their team has been involved in some of the most challenging and intricate financial transactions in the Middle East region and has acted, and continues to act, as legal counsel to a number of leading international and local banks, as well as many corporate entities. The following are examples of their areas of practice:
■Islamic Finance
■Bank Lending (secured, unsecured, syndicated, public and private)
■Fixed Income (Capital Markets)
■Prime Brokerage
■Securitisations
■Derivatives and Investment Products
■Structured Finance Products
■Funds
■Repackagings
■Project Finance
■Collective Investment Schemes
■Regulatory and Licensing Issues
■Banking Litigation in Bahrain
■Asset Finance (medium and big ticket items)
Acted as advisors to one of the global operators of private schools and educational services in the refinancing of USD 325,000,000 senior secured notes and a revolving credit facility of USD 20,000,000. Acted as advisors to the Liquidity Management Centre in relation to the initiation of a USD 106,000,000 Bahrain Property Musharaka Trust initiated by Eskan Bank. The trust cutting edge real estate investment trust established for the purpose of developing affordable housing in order to satisfy the national demand for these particular housing units and to enhance the financial capabilities of Eskan Bank. Acted as the Bahraini legal counsel to one of Russia's biggest banks in the acquisition of a Turkish private bank, one of the largest transactions valued at $3.53 billion. Acted as the advisors on the launch of Bank Al Khair, an Islamic investment bank licensed by the Central Bank of Bahrain. Litigation & Dispute Resolution Department: The firm oversees litigation on behalf of its clients in all of the courts of Bahrain. With massive experience in the local courts, the strength of their litigation team is internationally renowned. When certain cases are referred to arbitration, their experienced team is there to direct the dispute through the procedures, and most importantly to ensure that the award is legally sound and ready for enforcement by the Bahraini Courts. The litigation lawyers have extensive trial experience in both commercial and civil cases. This includes representing individuals and corporate clients in civil and administrative hearings, suits involving the enforcement of contracts, actions for the recovery of damages based on contract and tort, intra-corporate disputes, pursuing the judicial enforcement of intellectual property rights and international trade disputes.
Construction & Real Estate:
The firm provides specialist contentious and noncontentious advice covering the local and international construction market. It is instructed on projects involving complex aspects of the construction industry sector, acting at different instances for project sponsors, banks, financiers, contractors and other representatives of the industry. The firm has had the exciting opportunity to have advised on construction and property law issues for some of the major flagship property developments in Bahrain. As such, they are fully abreast of developments in this evolving area of legal practice in Bahrain. This, combined with the experience of the specialist property lawyers drawn from established land law jurisdictions, ensures that the solutions proposed and the documents drafted are creative, practical in the Bahraini environment and based upon sound land law principles.
Insolvency & Bankruptcy:
Supported by the firm's efficient structure where each and every department works closely with the highly experienced litigation team , the bankruptcy lawyers are always striving to provide the highest level of client service available, with a compassionate understanding that declaring bankruptcy is an extremely difficult and emotional decision. The attorneys strive to relieve the stress bankruptcy creates for clients who receive individualised attention. The firm's bankruptcy lawyers have handled numerous bankruptcy cases over the years. Their aggressive representation and extensive experience have earned the bankruptcy attorneys at Haya Rashed Al Khalifa Attorneys at Law & Legal Consultants a national reputation for excellence in the representation of debtors in financial distress. Acted as advisers to Arcapita Bahrain in the US Bankruptcy Exit, a 1st for the US. As a Bahrain-based Islamic investment firm, it became the first Gulf company to emerge from US bankruptcy under Chapter 11 rules. This move may help clarify how Western courts deal with Islamic finance, marking the first time a question of an Islamic ruling (fatwa) had been presented to a US bankruptcy judge.
Labour & Employment:
The labour and employment advisory team deal with a variety of matters covering the employer/employee relationship, including ensuring compliance with employment laws and regulations, managing disputes with employees, advising on wage and indemnity matters, and assisting with appropriate employment policies and procedures.
Ranked Offices
Provided by Haya Rashed Al Khalifa Law Firm
Contributions
1 Contribution provided by Haya Rashed Al Khalifa Law Firm
Haya Rashed Al Khalifa Law Firm rankings
Global Guide 2022
Filter by
Bahrain
Corporate & Finance
1 Department
Department
Dispute Resolution
1 Department
3 Ranked Lawyers
Department
Lawyers