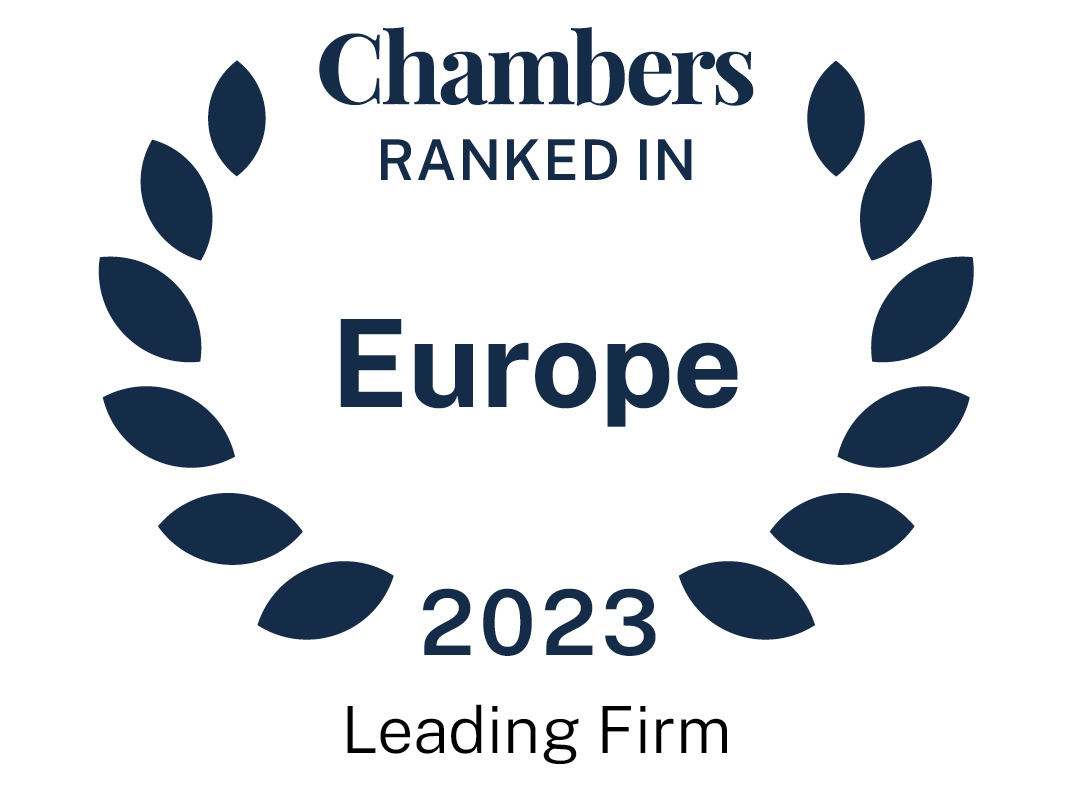 About
Provided by GSK Stockmann
Europe
Managing Partners: Dr Oliver Glück, Dr Uwe Jäger
Number of partners: 75
Number of lawyers: 256
Languages: English, German, Bulgarian, Chinese, Dutch, Finnish, French, Greek, Hebrew, Italian, Luxembourgish, Norwegian, Polish, Portuguese, Russian, Somali, Spanish, Turkish, Ukrainian
Firm Overview:
GSK Stockmann is a leading independent European corporate law firm with over 250 professionals across our offices in Germany, Luxembourg and the UK. GSK Stockmann is the law firm of choice for real estate and financial services. In addition, GSK Stockmann has deep-rooted expertise in key sectors including funds, capital markets, public, mobility, energy and healthcare. With wide-ranging expertise including M&A, private equity and venture capital, dispute resolution, tax, compliance, restructuring, IP and IT, data protection, antitrust and employment law, GSK Stockmann's dedicated teams have the experience to find the right solution for client's business needs. GSK Stockmann's advice combines an economic focus with entrepreneurial foresight. That is what is behind: Your perspective.
Practice Areas:
■ Antitrust, Competition & Merger Control
■ Asset Management
■ Automotive & Mobility
■ Banking, Bank Regulation & Financial Institutions
■ Capital Markets
■ Commercial Contracts
■ Compliance
■ Corporate
■ Data Protection
■ Dispute Resolution & International Arbitration
■ Energy/Renewables
■ Environmental
■ Finance
■ Fintech
■ Health Care
■ Hotels & Leisure
■ Infrastructure
■ Insolvency & Restructuring
■ Investment Funds
■ Intellectual Property
■ IT
■ Labour, Employment
■ Logistics
■ Mergers & Acquisitions
■ Private Equity & Venture Capital
■ Private & Public Construction
■ Public Procurement
■ Project Development
■ Public Law
■ Public Sector
■ Real Estate Transactions & Investments
■ Retail
■ Smart Cities
■ Tax
■ TMT - Technology, Media & Telecoms
International Work:
For international transactions and projects, GSK Stockmann works together with selected reputable law firms abroad.
Clients:
With outstanding legal experts GSK Stockmann sets up efficient project teams and provides interdisciplinary solutions to the most complex issues a client's business venture may face. GSK Stockmann tailors its legal advice to match the specific characteristics of each case encompassing all of its areas of expertise and adding valuable industry insights. Consequently, domestic and international businesses, banks and financial institutions, corporations as well as governments and public bodies trust GSK Stockmann to legally safeguard the investments and implementation of their business ventures. GSK Stockmann is on the spot, wherever and whenever a client needs the firm.
Offices:
Berlin, Germany
T: +49 30 203907-0
F: +49 30 203907-44
Frankfurt, Germany
T: +49 69 710003-0
F: +49 69 710003-144
Hamburg, Germany
T: +49 40 369703-0
F: +49 40 369703-44
Heidelberg, Germany
T: +49 6221 4566-0
F: +49 6221 4566-44
Munich, Germany
T: +49 89 288174-0
F: +49 89 288174-44
Luxembourg
T: +352 271802-00
F: +352 271802-11
London, United Kingdom
T: +44 7483 174401
Ranked Offices
Provided by GSK Stockmann
Luxembourg
Luxembourg

44 Avenue John F. Kennedy, 1855 Luxembourg, Luxembourg, Luxembourg, Luxembourg, L-1855

View ranked office
Contributions
8 Contributions provided by GSK Stockmann
GSK Stockmann rankings
Europe Guide 2023
Filter by
Germany
Banking & Finance: Regulatory
1 Department
Department
Banking & Finance: Regulatory
Compliance
1 Ranked Lawyer
Lawyers
Corporate/M&A: Mid-Market
1 Department
Department
Corporate/M&A: Mid-Market
Investment Funds
1 Department
Department
Projects: Construction
1 Department
1 Ranked Lawyer
Department
Lawyers
Public Law: Planning and Environment
1 Department
Department
Public Law: Planning and Environment
Public Law: Public Procurement/PPP
1 Ranked Lawyer
Lawyers
Real Estate
1 Department
2 Ranked Lawyers
Department
Lawyers
Real Estate: Finance
1 Ranked Lawyer
Lawyers
Luxembourg
Banking & Finance
1 Department
Department
Capital Markets
1 Ranked Lawyer
Lawyers
Lawyers