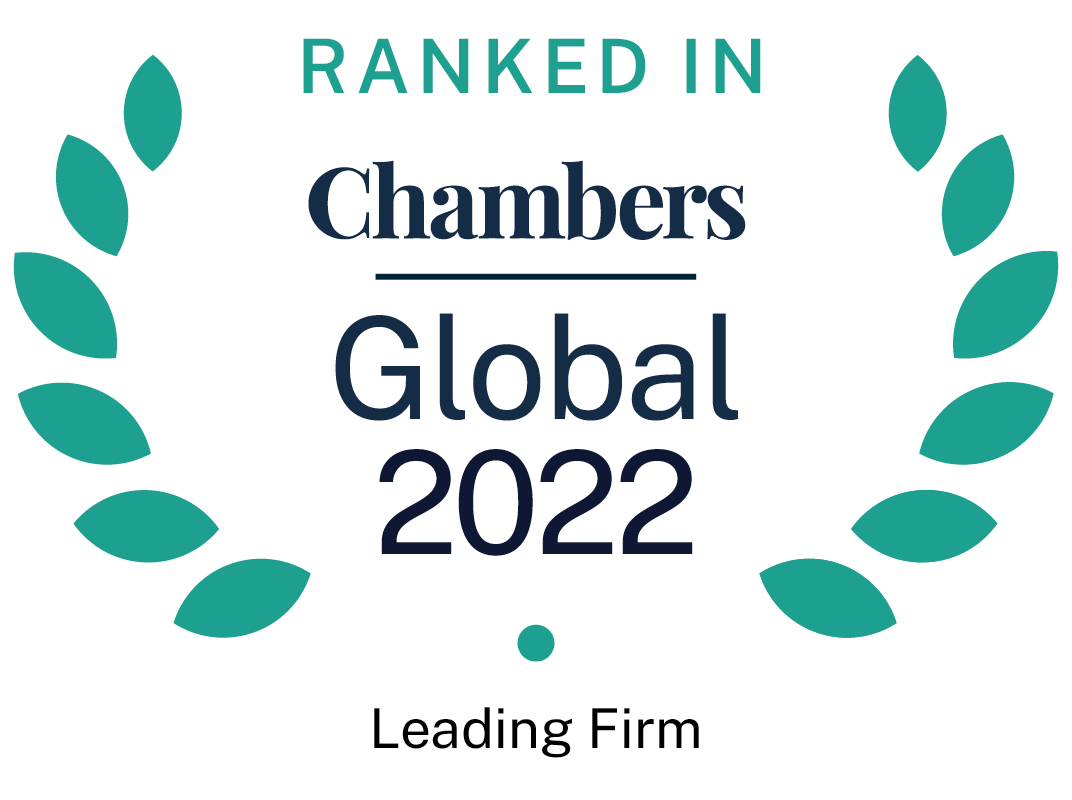 About
Provided by GKC Partners
Global
Managing Partner: Güniz Gökçe
Senior Partner: Emre Özsar, Ateş Turnaoğlu, Derin Altan
Number of partners: 7
Number of lawyers: 27
Languages: Turkish, English, French, Spanish
Firm Overview:
GKC Partners works in professional association with the international law firm, White & Case. With unparalleled experience spanning a wide range of organizations and industry sectors, our team has an unrivalled range and depth of expertise working on Turkish transactions. The team's pragmatic approach, coupled with a deep understanding of the region, brings efficient and innovative solutions. The firm's practices represent number of big multinational firms, international financial institutions and other local notable clients in the market. GKC Partners has been involved on behalf of private and public sector clients in numerous significant international transactions and foreign investments undertaken in Turkey over the last 30+ years, including energy projects, project finance, mergers and acquisitions, public tenders, privatizations, equity and debt offerings. All lawyers (and other professionals) in the firm are bilingual and are qualified to practice law in Turkey.
Main Areas of Practice:
Banking & Finance:
3 partners, 11 lawyers
Banking & finance practice covers a wide spectrum of financing options including structured finance, bank to bank lending, acquisition financing, asset and project financing, debt and equity capital markets issuances by banks and corporate issuers, as well as securitizations, which enables us to work with our clients to find the most appropriate legal structure to suit their financing needs. The firm has a unique and long standing reputation in the Turkish market for delivering innovative and responsive solutions in finance transactions and structuring security packages. The firm also advised various financing institutions and Turkish borrowers on the possible mezzanine structures in Turkey.
Corporate/M&A:
1 partner, 7 lawyers
The firm has over 30 years of experience in Turkey advising a variety of international and local clients in groundbreaking and complex M&A transactions. The firm's global presence provides clients with an M&A team that has the knowledge, infrastructure, and technical capability to effectively tackle the challenges of cross border transactions. The M&A team advises multinational industrial and service businesses and major commercial and investment banks in structuring and completing domestic and cross-border joint ventures, mergers and acquisitions and corporate matters. In addition, the firm performs due diligence reviews in matters involving M&A transactions and provides advice as to the structuring and implementation of such transactions in relation to regulatory requirements, competition law, intellectual property issues, real estate matters and potential liabilities such as labor and environmental issues. The firm also provides corporate law related advice to clients on a day to day basis, by taking into consideration the requests which may be required following or during their investment.
Project Finance:
2 partners, 7 lawyers
The firm's practice runs the series of all infrastructure and investment opportunities in Turkey, and acts on behalf of sponsors, developers, lenders, equity investors and multilateral agencies involved in the development of major infrastructure projects, notably in the energy, transportation, industrial and healthcare sectors. The energy team is involved in advising international and Turkish clients from the energy industry and banking clients in a wide variety of financing, commercial, energy regulatory and contractual matters in the energy sector. When GKC works with its clients on these projects, GKC Partners provides more than just legal counsel. The firm provides business and strategic advice – structuring, negotiating and documenting the full array of project and financing agreements tailored to each client's needs.
Capital Markets:
1 partner, 3 lawyers
The firm has unrivalled experience in advising international and local clients, issuers, stakeholders and financial institutions in groundbreaking and complex transactions in the constantly developing Turkish capital markets. The firm's global presence provides clients with a capital markets team that has the knowledge, infrastructure, and technical capability to effectively tackle the challenges of cross border transactions. The firm's extensive experience includes advising issuers and underwriters in more than 100 international equity and debt securities offerings including Türk Telekom, Vakıfbank and Emlak Konut REIC public offerings which are among the largest equity offerings in Turkish history. The firm keeps a unique track record of representing foreign issuers in the recent sales of equity and debt securities to investors in Turkey, most of which are "firsts of their kind". The team also works on convertible and covered bond issuances in Turkey.
Antitrust:
1 counsel, 1 lawyer
The firm's competition & antitrust practice provides services across the full range of issues including merger filings, exemption/clearance applications, competitive assessment and guidance on all kinds of contracts including distribution and licensing agreements, joint venture and shareholders agreements, counselling for and representation during dawn raids, preinvestigations and investigations, particularly cartels, vertical restrictions and abuse of dominance. Additionally, through the team's seamless cooperation with its litigation department, the team assists clients in their competition law related litigation and arbitration and represents them before the administrative courts, the Council of State and arbitral tribunals. The team also provides compliance advice and design competition law compliance programs for clients including tailored competition law trainings.
Litigation & Arbitration:
2 partners, 4 lawyers
The firm's disputes practice is characterized by the strength of its international arbitration practice, the team's experience in working in complex commercial disputes as well as experience in high-profile litigations. In addition to the firm's solid international arbitration experience, the firm also has particular strength in handling complex commercial and capital markets litigations for corporate and banking clients and SHA and SPA disputes. The firm's internationally experienced team is able to effectively tackle the challenges clients face and has a very solid track record in successfully working with multinational clients. The team also has significant expertise in assisting the Turkish companies in their disputes outside Turkey and has been involved in a considerable number of the high-profile disputes generated by Turkish companies, especially those with an international element.
Restructuring & Insolvency:
2 partners, 4 lawyers
The firm acts for debtors or creditors, negotiate agreements and repayment schedules. The team is engaged in all stages of the insolvency process, from negotiating company voluntary arrangements, administration, receivership, and liquidation, where the individual or company's assets are taken to pay off the outstanding monies owed. GKC Partners has represented creditor groups in some of the largest restructurings in recent years, in each instance drawing on its industry-leading team of worldwide restructuring professionals.
Intellectual Property:
1 partner, 2 lawyers
The firm's intellectual property practice covers a wide range of legal services for the acquisition, commercialization, and enforcement of intellectual property and technology assets in the areas of patents, trademarks, copyrights, sourcing, trade secrets, and data privacy and security. The firm offers its clients successful litigation strategies using lean and experienced teams. The firm advises leading global companies across a wide spectrum of technology transactions. The firm's work ranges from negotiating all IP-related transaction documentation to structuring, negotiating and implementing complex sourcing and strategic alliances. GKC Partners appreciates the need to incorporate flexibility into these transactions so that these dynamic relationships can adapt over time to meet ever-changing economic conditions and client objectives.
For further information please visit the firm's website: www.gkcpartners.com.
Ranked Offices
Provided by GKC Partners
GKC Partners rankings
Global Guide 2022
Filter by
Turkey
Corporate/M&A
1 Department
1 Ranked Lawyer
Dispute Resolution
1 Department
International & Cross-Border Capabilities
1 Department