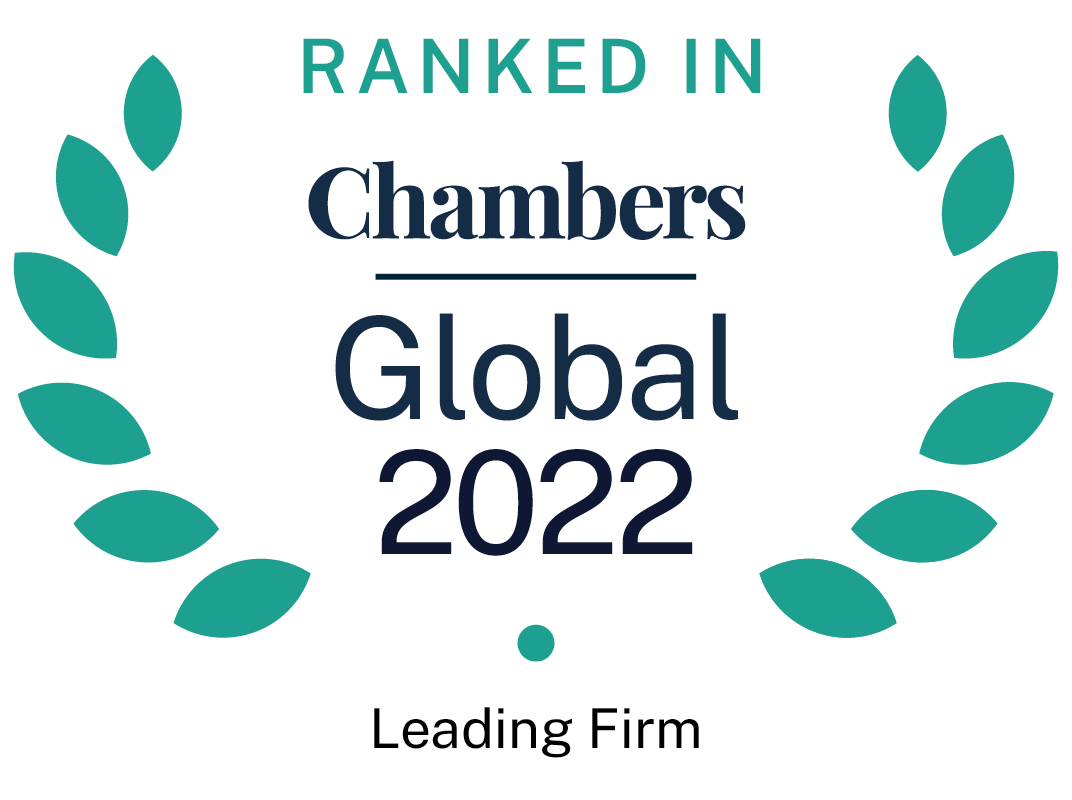 About
Provided by Garber & Co.
Global
Senior Partner: Maurice Garber
Number of Partners: 3
Number of lawyers in the firm: 10
Languages: English, French and Krio

Firm Overview:
The Law Firm of Garber & Co was founded by the late Barrister Manilius R. O. Garber in 1972. Its Partners are admitted to diverse jurisdictions in the United Kingdom, the United States and the Caribbean and are all licensed solicitors of the Law Society of England & Wales. The firm's practice areas comprise civil and commercial matters and the firm specialises in all aspects of international commercial law. Of primary importance is the provision of ethical, competent, timely, reliable and seasoned legal advice and assistance to all its clients.

Barrister Maurice Garber:
Maurice Garber is the Senior Partner and Founder of the law firm of Garber & Co. He qualified as an English barrister in 1986, admitted as an Attorney of the State of New York, USA in 1988 and a Barrister & Solicitor of the High Court of Sierra Leone in 1989. He was also admitted to the Bar of the Judicature of Jamaica, West Indies in 1992. He is a Fellow of the Chartered Institute of Arbitration, United Kingdom.

Mr. Garber serves as City Solicitor to the Freetown City Council and is the retained lawyer for numerous clients including banks, manufacturers, insurance companies and other national and international clients. He also serves as a Legal Consultant to the African Development Bank, the World Bank, IFC, DIFID, Afreximbank and several other multinational institutions. He holds a Masters' degree in international trade and maritime law from the University of London and is experienced in drafting and reviewing loan and finance instruments, employment matters, PPA's, procurement contracts and the provision of legal opinions on complex commercial transactions and corporate issues.

Project Finance, Telecoms & Infrastructure:
Garber & Co has handled sophisticated project finance transactions including representing the banks in the $40 million dollar construction of the Cape Sierra Hilton Hotel. The firm participated in all legal aspects of the project in collaboration with International Counsel and have embarked upon and been consulted on numerous other due diligence and project finance transactions. In the Telecoms industry, the firm has been consulted and retained on litigation or regulatory matters on behalf of several telecommunications companies and represented the interest of prospective investors seeking various types of licensure from NATCOM, the telecommunications Regulator.

Energy & Extractive Industries:
Garber & Co worked on the first public private partnership project between the National Power Authority and Income Electrix Ltd for the provision of 20 MW of power to the City of Freetown. The firm served as an EU approved consultant to the Government of Sierra Leone in the Bumbuna II hydro dam construction and PPA project worth over $700 million dollars. The firm also recently handled the $230 million Public Private Partnership project to provide gas powered electricity to Sierra Leone. The firm provides legal advice to international mining companies wishing to acquire mining concessions in Sierra Leone. This includes incorporation of the local subsidiary, negotiations with the Government for the concession and a review of concession agreements, mining agreement and other related contracts.

Litigation, Arbitration & ADR: 
The firm is involved in litigation before all Courts in Sierra Leone including pursuing claims before international courts such as the Ecowas Community Court. The firm assists its clients with the filing of complicated class action law suits, and instituting or defending claims on behalf of its clients.

Real Estate, Banking & Intellectual Property:
Garber & Co are experienced real estate practitioners dealing with the sale and lease of properties and overseeing commercial property developments. It advises on the registration of trademarks and patents and represents one of the largest manufacturing companies in Sierra Leone on all their intellectual property issues. The firm specialises in company law and commercial matters, advising companies on internal corporate matters, efficacy of board resolutions, directors and shareholders powers and the registration of documents at the Registrar General's Office. It has also represented carriers, ship owners and other parties in the maritime industry in conducting searches, advising on vessel seizures and bringing maritime legal action.

Key Clients:
Local
• Guaranty Trust Bank (SL) Ltd
• Access Bank (SL) Ltd
• Sierra Leone Brewery Ltd
• Freetown City Council
• Catholic Relief Services
• Arik Airlines
• Intergroup Telecom Ltd
• Green Net (SL) Ltd
• Government of Sierra Leone
• United States Government
• Kalpataru Power Transmission Ltd

International
• Afreximbank
• African Development Bank
• DIFID
• International Finance Corporation
• ChinaExim Bank
• World Bank
• Crown Agents
• Metallon SA Ltd
• Standard Charted Bank, UK.
• US Department of Justice

Contact Person: Maurice R. Garber, Senior Partner
Tel: +23276-671588 or +23288-444888
Email: [email protected] or [email protected]
Ranked Offices
Provided by Garber & Co.
Sierra Leone - Head office
Garber & Co. rankings
Global Guide 2022
Filter by
Sierra Leone
General Business Law
1 Department
1 Ranked Lawyer
Department
Lawyers