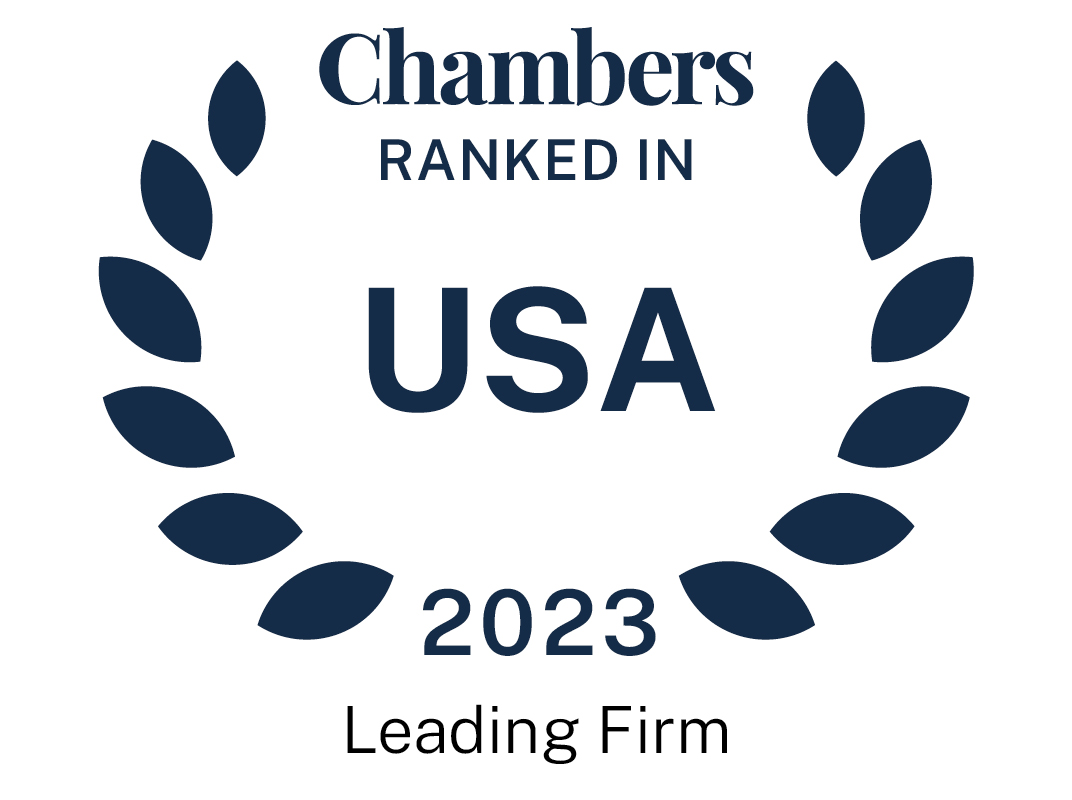 About
Provided by Franczek P.C.
USA
Managing Partners: Dana Fattore Crumley, William Pokorny, and Jennifer A. Smith
Number of partners: 22
Number of other lawyers: 6
Firm Overview:
Franczek P.C. is a premier boutique labor, employment, K-12 education, and higher education law firm based in Chicago, Illinois. The firm primarily represents public and private sector employers and schools, colleges, and universities.
Main Areas of Practices:
Labor Relations:
Franczek P.C. advises and represents management clients in all aspects of labor relations in both the private and public sectors, including collective bargaining negotiations, union organizing, and decertification campaigns, unfair labor practice proceedings before the National Labor Relations Board, Illinois Labor Relations Board, and Illinois Educational Labor Relations Board, contract administration, grievance arbitration and mediation, strike contingency planning, interest arbitration, and impasse resolution proceedings. The firm has long-standing relationships with virtually all Illinois labor unions and has the depth and breadth of experience to serve management clients with the most sophisticated, complex, and challenging labor relations issues. Representative experience includes serving as chief outside labor counsel for the Chicago Board of Education in its negotiations with the Chicago Teachers Union in 2019, resulting in a historic five-year collective bargaining agreement. The firm has represented the Chicago Board of Education in negotiations of all seven labor contracts with CTU and many of its other unions since 1994. Franczek P.C. also serves as labor counsel for the City of Chicago, negotiating collective bargaining agreements and handling interest arbitration proceedings with the City's Police and Fire Unions as well as 40 other labor unions. The firm has served as outside labor counsel to City Colleges of Chicago since the founding of the firm, including representing City Colleges in its most recent contract negotiations with faculty and professionals Franczek P.C. has done a considerable amount of work with the City of Chicago, Chicago Public Schools, and other public entities to navigate the COVID-19 pandemic. Franczek P.C. represents scores of educational entities, including K-12 public school districts, community colleges, charter schools, private schools, and institutions of higher education, as well as preeminent employers across a wide range of industries, including hospitality, media, manufacturing, transportation, retail, energy/utilities, and Chicago's most prominent non-profits including many of Chicago's most iconic institutions.
Key Clients: Chicago Public Schools; City of Chicago; Elgin School District U-46; Latin School; Lincoln Park Zoo; Metropolitan Pier and Exposition Authority; Navy Pier Inc; Obama Presidential Foundation; SAVOR Chicago at McCormick Place Convention Center; Shakespeare Theater; SMG; WTTW
Contact: James C Franczek, Jr
Tel: 312 786 6110
Email: [email protected]
Employment:
Franczek advises and represents management in all areas of employment law. The firm has extensive experience in all aspects of employment-related litigation, from single- plaintiff discrimination claims to class and collective actions. Franczek attorneys have deep subject matter knowledge in the full range of employment law issues, including but not limited to anti-harassment and discrimination, employee discipline, and dismissal, leave and accommodation under the ADA, FMLA, and state and local leave laws, OSHA compliance, and defense of OSHA citations and enforcement actions, WARN Act compliance, employment contracts, and trade secrets and non-compete agreements. The firm has experience with federal and state whistleblower actions, including Sarbanes-Oxley, Dodd-Frank, and OSHA 11(c). Franczek attorneys regularly help clients develop employment policies and handbooks, conduct compliance audits and workplace investigations, and consult on employment-related aspects of business transactions and strategic initiatives. They use their extensive litigation experience and subject-matter knowledge to help clients develop practical, effective approaches to some of today's most pressing workplace issues, including workplace harassment, violence prevention, and wage and hour compliance.
Key Clients: Accenture; City of Chicago; Chicago Public Schools; Expedia Group; HERE Technologies LLC; Hub Group; Lincoln Park Zoo; Lurie Children's Hospital; Metropolitan Pier and Exposition Authority; Morningstar; State Farm; University of Chicago; University of Chicago Medical Center
Contacts: Tracey Truesdale
Tel: 312.786.6106
Email: [email protected]
Michael Warner
Tel: 312.786.6118
Email: [email protected]
Education:
Franczek P.C. has unparalleled decades of experience as one of the largest teams of K-12 and higher education lawyers in Illinois. The firm represents public and private K-12 school districts and schools, private and public universities, colleges, and other higher education entities, and for-profit educational institutions. It represents some of the biggest—as well as some of the smallest—educational institutions in the state, in urban, suburban, and rural areas. Franczek P.C.'s education team represents public school boards, colleges, and universities in every area of education law, including labor relations, employment, board governance, school business operations, property tax, and student issues. The firm's attorneys assist clients with day-to-day counseling, education, and training for staff and students, responding to government investigations and charges, internal investigations, litigation, sexual harassment and violence issues, and civil rights issues. The firm's extensive knowledge of the culture, customs, and practices of the educational community helps its attorneys craft legal solutions that reflect evolving 'best practices' within the field. Franczek has excellent working relationships with key regulatory and organizational entities, including federal, state, and local agencies, accrediting bodies, professional associations, and unions. Firm attorneys are regularly called upon to help with drafting legislation on key issues facing the world of education and to speak on a national, regional, and statewide level on emerging trends in the field.
Key Clients: ASPIRA, Inc.; Chicago City Colleges; Chicago Public Schools; Dominican University; Elgin School District U-46; Johns Hopkins University; New Trier Township High School District 203; School of the Art Institute; University of Chicago; University of Illinois.
Contacts:
Ares Dalianis
Tel: 312.786.6163
Email: [email protected]
Amy Kosanovich Dickerson
Tel: 312.786.6108
Email: [email protected]
Ranked Offices
Provided by Franczek P.C.
Franczek P.C. rankings
USA Guide 2023
Filter by
Illinois
Labor & Employment
2 Ranked Lawyers
Lawyers
Labor & Employment: The Elite
1 Department
Department
Labor & Employment: The Elite