Foster, Murphy, Altman & Nickel, PC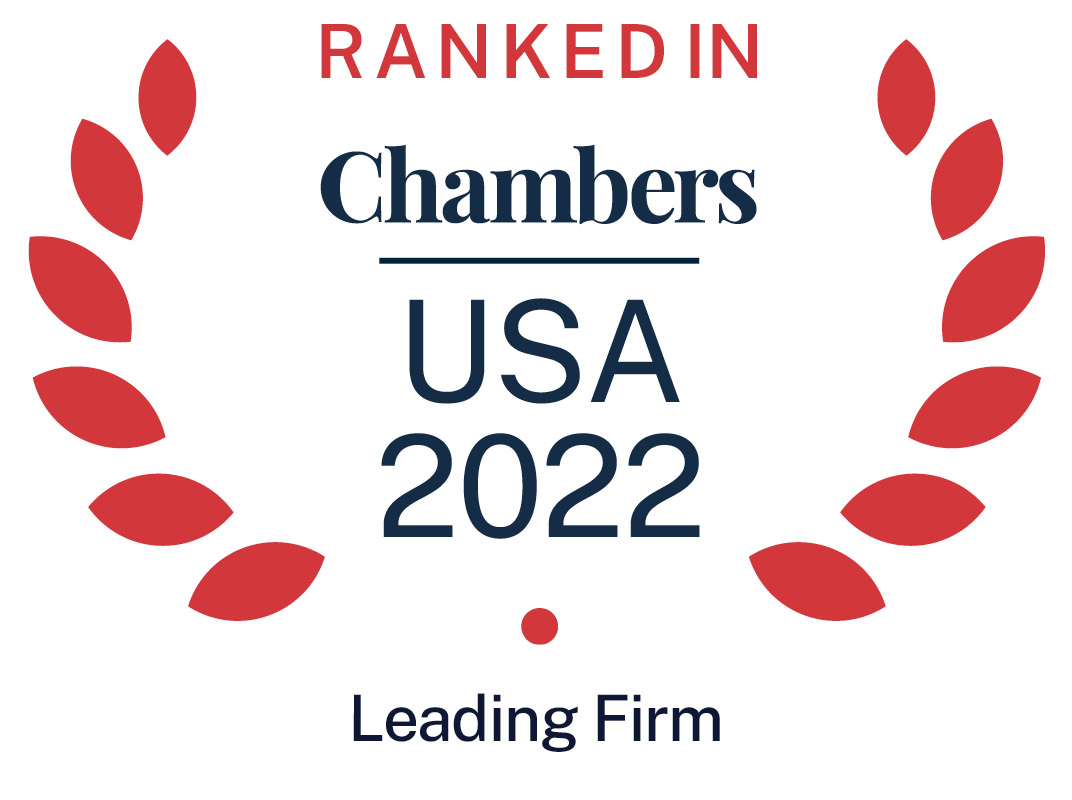 About
Provided by Foster, Murphy, Altman & Nickel, PC
USA
Number of partners: 4
Number of lawyers: 6
Firm Overview:
Foster, Murphy, Altman & Nickel, PC, is a boutique law firm located in Washington, DC. Relying on 40 years of experience, the firm concentrates its practice on Section 337 investigations before the US International Trade Commission (ITC), as well as judicial review and Customs' enforcement of orders issued thereunder. Such litigation involves primarily patent, trademark, and copyright infringement and misappropriation of trade secrets. The firm represents both domestic and foreign companies as complainants and respondents in these fast-paced, often bet-the-company investigations. In their small, boutique firm setting, Foster Murphy lawyers are able to provide the high-level of experience, judgment and litigation skills for which they are known in Section 337 matters. This Section 337 firm is at the forefront of those who practice at the ITC's intersection of intellectual property and international trade law. The group's lawyers have deep experience in a variety of related bodies of law and litigation forums, as well as that gained from serving in senior government positions. The firm continues to partner with other law firms (typically larger IP or litigation firms) on Section 337 matters, creating litigation teams that are both successful and efficient for clients.
Main Areas of Practice:
-ITC Section 337 Litigation
-Intellectual Property Litigation
-International Trade Regulation
-US Customs Border Enforcement
Section 337 Investigations:
Foster Murphy has one of the strongest and most experienced Section 337 practices in the country, having litigated over 210 Section 337 cases in private practice, which represents close to 20% of the cases filed since 1974, when Section 337 took its current form.
The firm is considered a go-to firm for Section 337 experience and guidance. Because of the breadth and depth of the lawyers' experience, the firm is able to provide clients and co-counsel with real value in the form of strategic advice and counseling on their matters. For 40 years, the firm's attorneys have been engaged in all aspects of Section 337 investigations, including preparing complaints; engaging in extensive and concentrated discovery; handling expedited motions; working with ITC staff; appearing in hearings before numerous administrative law judges; briefing issues of violation and remedy to the ITC; and engaging in appellate review.
The firm has represented domestic and foreign companies pursuing and defending against Section 337 relief in cases involving all types of unfair acts, including patent, trademark, copyright and/or trade dress infringement, as well as claims of false advertising, trade secret misappropriation, and gray market goods.
These cases have covered the gamut of industries and technologies, including semiconductor chips, consumer goods, chemicals, industrial machinery, communication devices, and computer software. As most Section 337 investigations involve patent infringement, the firm often collaborates and works effectively as co-counsel with its clients' existing patent counsel in these rapid investigations, providing much needed expertise in assisting these firms and clients through the rigorous demands of a Section 337 investigation.
The firm's lawyers are experienced in IP litigation in the United States and internationally, including litigation in the federal district courts. The benefits of that collective experience and continuous involvement in the field are numerous. In most ITC cases, disputes are high-stakes and time is of the essence. Knowing what strategies will be successful – as opposed to learning it on the job – and how to comply with the ITC's unique rules, can make an enormous difference in both the outcome and the cost of litigation.
US Customs Border Enforcement:
In addition to its Section 337 practice before the ITC, the firm has a leading practice involving enforcement issues related to Section 337 cases before US Customs and Border Protection. US Customs and Border Protection is charged with assisting in the border enforcement of US intellectual property rights (IPR) in a variety of contexts, including enforcement of Section 337 orders, trademark and copyright recordation, counterfeiting, and gray market imports. In order to maximize the potential benefit from these resources, the firm works with US IPR owners to ensure the most effective implementation of Customs enforcement capabilities. The firm's lawyers also interact with Customs to avoid or mitigate the adverse effects of such enforcement activities.
Contact: Barbara A Murphy
Tel: 202 822 4102
Email: [email protected]
Ranked Offices
Provided by Foster, Murphy, Altman & Nickel, PC
Foster, Murphy, Altman & Nickel, PC rankings
USA Guide 2022
Filter by
USA - Nationwide
International Trade: Intellectual Property (Section 337)
1 Department
5 Ranked Lawyers
Department
International Trade: Intellectual Property (Section 337)
Lawyers