Fiorio, Cardozo & Alvarado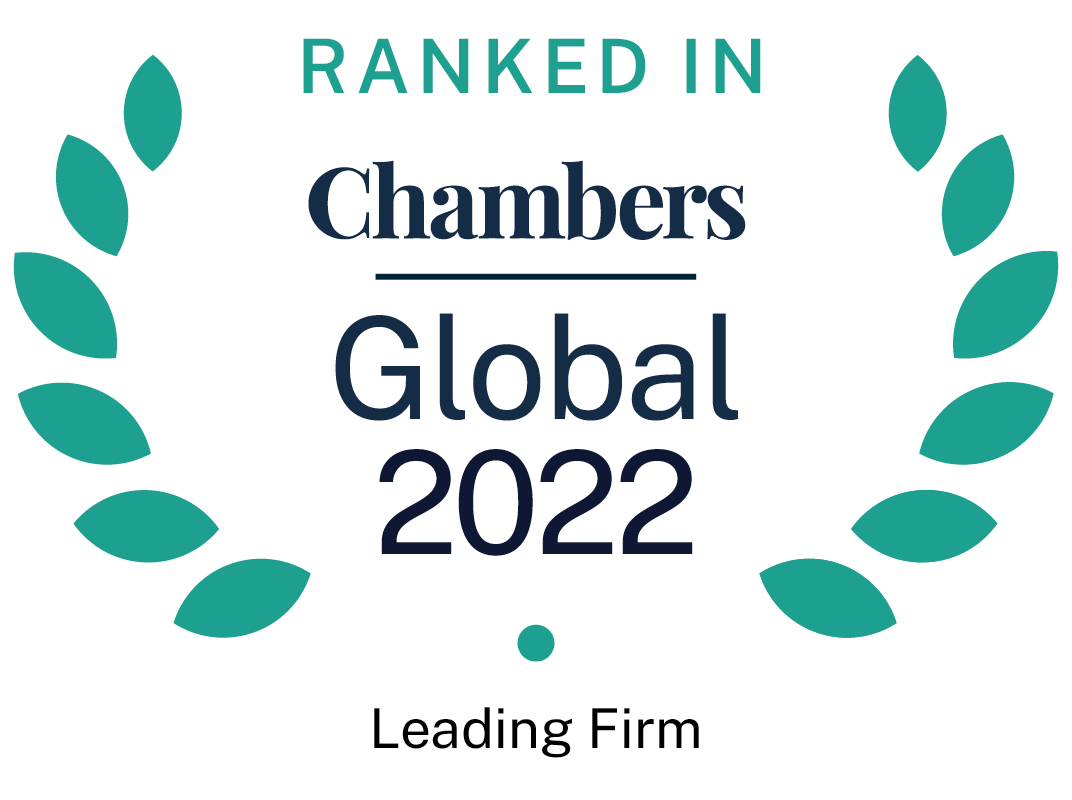 About
Provided by Fiorio, Cardozo & Alvarado
Global
Founding & Managing Partners: Marcelo Alvarado, Juan B Fiorio
Partners: José M Cardozo, Betharram Ardissone, Bruno Fiorio, Jorge Angulo
Number of partners: 6
Number of lawyers: 14
Languages: English, French, Portuguese and Spanish

Firm Overview:
Fiorio, Cardozo & Alvarado Law Firm (FCA) has been part of the Paraguayan legal market since 1981. As such, it has been involved in major transactions held in Paraguay both by national and international companies, some of which continue being part of its clientele.
FCA Law Firm is known for being a full-service law firm. The firm has a permanent staff of 20 lawyers, educated in prestigious Paraguayan and foreign universities. FCA Law Firm's team of lawyers is proud to share its knowledge and experience in the market, establishing goals in order to maintain and improve the practice that has been recognised by national and international clients for almost four decades.
The firm's hallmark is delivering at the highest level of integrity and professionalism in order to provide clients with suitable solutions to issues raised by the impact of technology and evolution of the markets. FCA provides not only legal advice in large transactions, but also offers clients guidance and counseling in their day-to-day operations.

Main Areas of Practice:

Corporate:
The firm offers integral services, covering all the requirements of national and foreign companies, specially in the areas of civil, commercial and business law. These services include incorporation of companies under any form of legal structure, including the establishment of foreign companies' branches. FCA has vast experience in advising on local and international commercial transactions and contractual matters. The firm has also developed a solid expertise in advising clients and assessing contingencies during negotiations and decision-making processes in large transactions such as mergers and acquisitions of assets and/or companies, creation of joint ventures and liquidation of companies.

Banking, Finance & Capital Markets:
FCA provides legal advisory services to several local and foreign banks and financial companies and institutions. The firm has rendered counselling on several operations, including mergers, acquisitions of bank assets and liabilities and representation of multilateral credit institutions in loan transactions for local corporations. Additionally, it has managed the voluntary liquidation and dissolution of several banks and financial companies of national capital. It has participated in issuances of sovereign securities, contract negotiations with mutual funds and other financial products for domestic and individual entities, as well as in relation to national and international stock market. FCA also advises several local brokerage houses on their daily businesses which are rapidly evolving as the local securities regulator is taking measures to expand the local stock market.

Gas & Oil:
The firm has experience in advising foreign companies that have applied and obtained concessions/license for hydrocarbon prospect and exploration in the territory of Paraguay. In addition, the firm has been representing and advising the local subsidiary of ExxonMobil (after Pan American Energy) since the early 2000s.

Telecommunications & Technology:
The firm provides counselling services to major companies that operate in the local mobile telephone, Internet provision and TV market as well as enterprises providing satellite transmission services and big players in the retail electronics industry. In addition, members of the firm accompany clients of different industries to face the legal and regulatory issues that rise with the evolution of technology, such as, data protection and privacy.

Antitrust:
FCA's antitrust practice includes a broad range of matters. In that sense, it has provided legal advise for the assessment and implementation of the still novel antitrust law and competition regulation and carried out proceedings before the National Competition Commission regarding merger approvals and illegal practices.

Real Estate:
FCA's real estate practice assists clients in structuring, financing and developing real estate projects. The team has vast experience in the formation of real estate trusts and joint ventures and advising institutional investors, developers, owners, lenders and construction companies. The firm has a strong presence in housing and residential developments, particularly, in Asunción and its surroundings.

Agribusiness:
FCA advises some of the biggest players in the agribusiness market in the country providing them with full-service legal advice; covering all aspects of their day-to-day business operations as well as more complex business transactions.

Dispute Resolution:
The firm counts with a department exclusively engaged in carrying out lawsuits in the civil, commercial, labour and administrative areas, as well as arbitration. Partners and Associates have extensive experience in the field and make up the list of arbitrators accredited by the Arbitration and Mediation Center of Paraguay (CAMP). For example, Junior Partner, Jorge Angulo, has been recently appointed as arbitrator in some of the biggest arbitration disputes held in Paraguay to date.

Maritime:
The firm's maritime practice includes registration of vessels and tugboats under the Paraguay flag, vessels financing and leasing collision charter party and salvage disputes, and insurance claims.

Aviation:
The firm's aviation law practice includes a broad range of matters, such as, registration and deregistration of aircrafts and engines, leasing and other forms of financing, registration of mortgages and, more generally, all proceedings required by a foreign airline to operate in Paraguay.

Labour:
In the labour area, the firm provides general legal advice, which includes drafting individual and group labour contracts, regulations and various types of labour agreements, review and drafting of liquidations, legal opinions regarding queries on relationship with employees, assistance in conciliation hearings and proceedings before the Labour Ministry.

Tax:
The firm provides tax advisory services to local and foreign clients, including, taxation planning and tax litigation matters.

Key Clients:
Nestlé Paraguay, ARCORPAR, Sanofi Paraguay, Glaxo- SmithKline Paraguay, Kimberly Clark Paraguay, Louis Dreyfus Paraguay, Samsung Electronics Argentina S.A. Paraguay Branch, DHL Paraguay, Visión Banco, Banco Regional, Credit Suisse, Banco Familiar, Regional Casa de Bolsa, Investor Casa de Bolsa, Aerolíneas Argentinas, Amadeus Paraguay, Axion Energy Paraguay, Nucleo S.A (Telecom Argentina), Raices Real Estate, Capitalis S.A. and Tecinci S.A.
Ranked Offices
Provided by Fiorio, Cardozo & Alvarado
Fiorio, Cardozo & Alvarado rankings
Global Guide 2022
Filter by
Paraguay
Banking & Finance
1 Department
2 Ranked Lawyers
Department
Lawyers
Corporate/Commercial
1 Department
2 Ranked Lawyers
Department
Lawyers