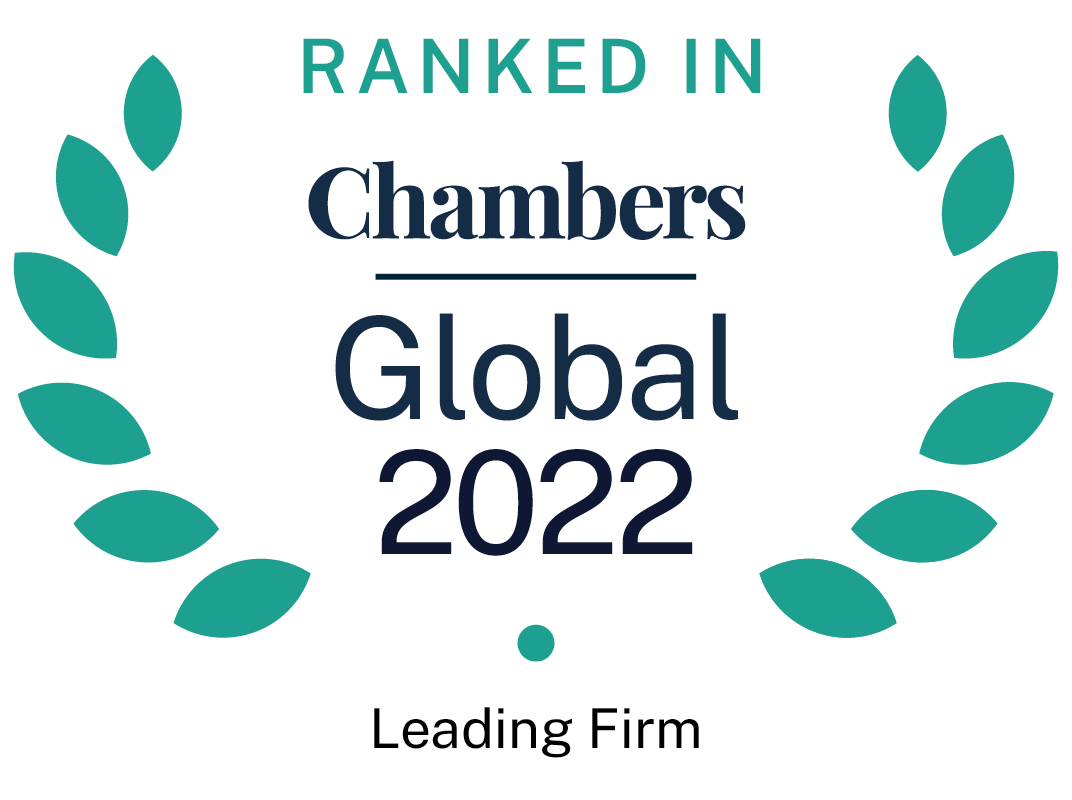 About
Provided by Ferraiuoli LLC
Global
Managing Partner: Eugenio J Torres-Oyola
Number of partners: 28
Number of professionals: 61

Contacts:
Intellectual Property: Eugenio J Torres-Oyola
Corporate: Fernando J Rovira-Rullán
Environmental & Energy: Eugene Scott Amy
Labour & Employment: Katherine González- Valentín
Litigation: Roberto Cámara
Real Estate: Eduardo Tamargo
Tax: Pedro Notario-Toll
Employee Benefits: Rene Avilés-García
Commercial Lending: Jose Rovira
Bankruptcy: Sonia Colón

Firm Overview:
Founded in 2003, Ferraiuoli LLC (FLLC) has, in a very short period of time, positioned itself as a leading law firm in the Puerto Rico market. Its expertise in complex practice areas is widely recognised. FLLC has become one of the preeminent Puerto Rican law firms.
M ain Areas Of Practice:
FLLC's practice began as an intellectual property (patent, trademarks, copyright and entertainment) and corporate practice and has since then developed equally solid practices in M&A, real estate/tourism, estates, commercial litigation, labour and employment, taxes, environmental, energy and land use, government affairs and employee benefits.

Intellectual Property & Information Technology:
FLLC is a leader in intellectual property law in Puerto Rico. It has the largest and most diverse IP practice in Puerto Rico. FLLC IP lawyers are frequent lecturers and writers and are considered to be leaders in the field. FLLC's patent practice is its flagship but FLLC also has leading practices in technology law, internet, trademark, copyright and entertainment law. FLLC's trademark practice has clients all around the world. The firm maintains close ties to a worldwide network of trademark practitioners to facilitate international registration for its clients. FLLC partners founded the Puerto Rico Bar Association IP Commission, headed the Puerto Rico IP Law Institute and Chaired the American Bar Association TIPS Section IP committee, among other accolades.

Corporate:
FLLC's corporate department works not only general corporate law matters, business organisation and contracts but also other areas of practice such as mergers and acquisitions, commercial lending, real estate and notarial practice and wills, trusts and estates. A one-stop-shop for corporate clients' needs, FLLC's corporate department focuses on the elements needed to properly operate a successful business from a legal perspective, whether it is a domestic or foreign enterprise operating in Puerto Rico. FLLC's corporate clients range from start-up ventures and individual investors to local concerns and Fortune 500 companies. FLLC provides clients with all necessary resources to accomplish their objectives, including such services as corporate structuring and organisation, contract review and preparation, corporate governance audits, capital and financing arrangements, and regulatory compliance. FLLC also assists with reorganisation and dissolution of business entities and developing exit strategies, and is experienced in negotiating, drafting and reviewing agreements of all types, including joint venture, shareholder, partnership, operating and other agreements defining the rights and obligations of the principals of a business. Clients depend on FLLC for advice about the formation and maintenance of various commercial entities, such as regular, close and professional corporations, limited liability partnerships and companies and trusts.

Environmental, Energy & Land Use:
The firm provides counsel on regulation, compliance, enforcement defence, disputes and transactions, and advises clients on cutting-edge issues such as waste to energy matters. The team includes prominent attorneys that are widely recognised for their knowledge in environmental law, energy and land use.

Labour & Employment:
FLLC's Labour And Employment department advises and represent clients on labour and employment matters in representation proceedings, negotiations, arbitrations, litigation in state and federal courts, and administrative proceedings before federal and local government agencies. The firm also tends to matters involving claims of employment discrimination, sexual harrassment, wage and hours, wrongful dismissal, and all other types of claims arising from employment relationships.

International Work:
FLLC work represents a balanced mix of foreign and local workload regularly advising clients on sophisticated cross-border transactions, particularly within Latin America.

Languages: Spanish, English.

Clients: Among FLLC's principal clients are higher education institutions, technology companies, financial services institutions, governmental agencies, telecommunications companies, health insurance providers, franchisors, and advertising agencies.
Ferraiuoli LLC rankings
Global Guide 2022
Filter by
Puerto Rico
Corporate/Commercial
1 Department
2 Ranked Lawyers
Dispute Resolution
1 Department
1 Ranked Lawyer