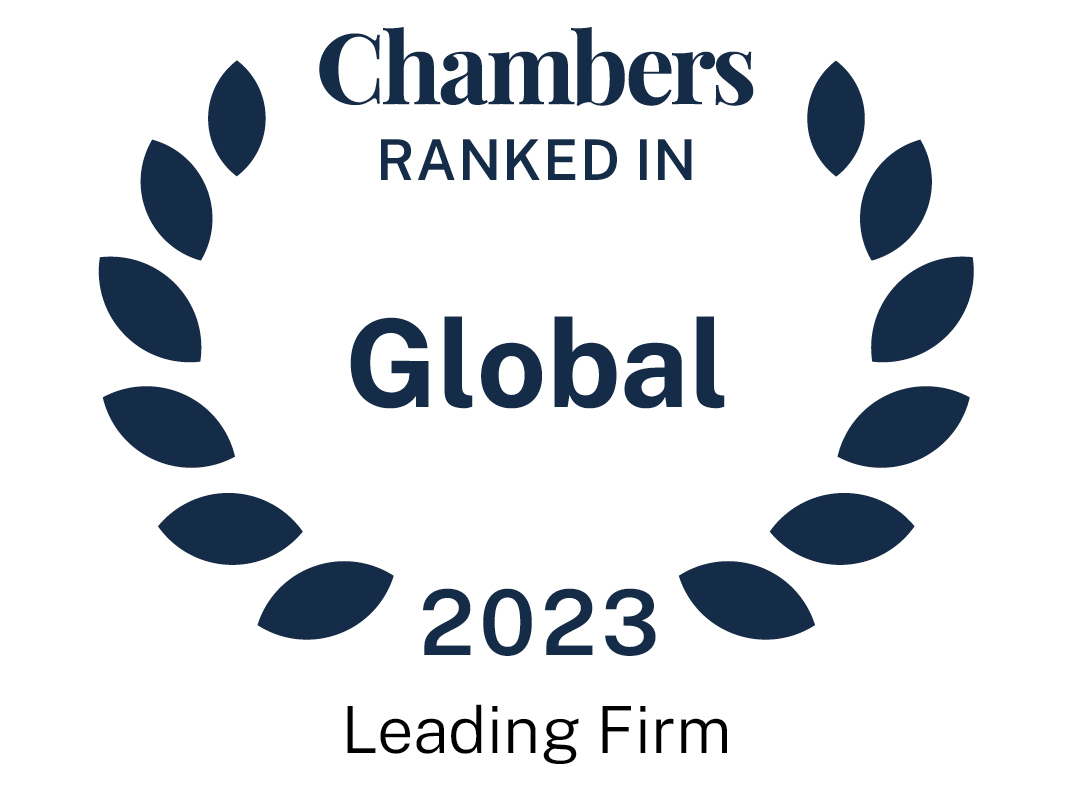 About
Provided by Ferchiou & Associés
Global
Managing Partner: Noureddine Ferchiou
Number of partners: 4
Languages: Arabic, English, French, Italian
Firm Overview:
With over 30 years of experience in providing legal counsel and assistance, Ferchiou & Associés is recognized as a leading firm in Tunisia. The firm has been consistently involved in the country's high-profile projects, whether in terms of investment or complexity and is well known for its negotiation skills. Clients range from international corporations and investors seeking to develop a business activity on the Tunisian market to active local groups in relation to their project development in the Tunisian market as well as overseas.
Noureddine Ferchiou, founder and managing partner, has over 30 years of governmental and institutional expertise with exceptional professional knowledge of the country's opportunities, challenges, and ongoing business and legal opportunities.
Nasr Kemicha leads the litigation department of Ferchiou and Associés as partner. Nasr has developed extensive experience in commercial litigation and arbitration on both a domestic and international level.
Rym Ferchiou and Omar Ferchiou were both made partners in 2018. Rym Ferchiou leads the Corporate Department and specialises in matters related to corporate law, mergers and acquisitions, banking and finance law and provides her legal assistance to both local and international clients.
Omar Ferchiou specialises in a multitude of sectors, including banking and finance, oil and gas, mergers and acquisitions, renewable energies and IT - Telecommunications.
With partners ranging from different backgrounds and holding a variety of expertise, clients draw upon the skills of the country's most connected, respected and integrated law firm.
Main Areas of Practice:
BANKING & FINANCE:
Ferchiou & Associés is currently recognised as the market leader in Tunisia's banking and project financing industry. The Firm is equipped with experts in the field allowing for in-depth legal assistance and advice to both international financial institutions in relation to regulatory issues pertaining to capital market transactions as well as local banks and financial institutions in relation to their day-to-day activity.
M&A:
Ferchiou & Associés is especially influential in the M&A and corporate sectors and, with a highly qualified team ensuring an optimised and global delivery, represents a variety of companies and investors in multifaceted industries. The Firm carries out legal audits and assists its clients in the context of their restructuring operations (mergers, demergers, partial asset contributions, TUPs, etc…) and in equity investments (private equity, venture capital), sales or acquisitions of securities and/or assets.
ENERGY AND RENEWABLE ENERGIES:
Ferchiou & Associés is a market leader in the sector, having advised the State in the creation of new laws regulating the field and advised lenders with respect to their financing.
COMMERCIAL LAW:
Ferchiou et Associés advises its clients in various commercial matters including the negotiation of commercial leases, in drafting and reviewing key distribution agreements in areas like automotive distribution health and hygienic products distribution medical devices etc…
OIL & GAS:
Ferchiou & Associés is recognized as a leading firm in the oil & gas and energy industry offering expertise in upstream and downstream legal advice oil project financing, hydrocarbon titles transfer and acquisitions, environmental due diligence, regulatory compliance, and policy counselling to the Tunisian government, major state-owned companies, and multinationals.
SOCIAL CONFLICTS AND HR RESTRUCTURING:
Ferchiou & Associés offers advice in all areas of labour law, including strategies to solve company disputes with employees, whether individually or collectively, amicably or through litigation. With a specialised and growing team, fluent in multiple languages, the Firm is able to provide its assistance in in relation to the transfer of employment contracts, social redundancy plans with company unions, credit institutions, regional and national trade unions, labour inspectors, and central political authorities.
REAL ESTATE:
Ferchiou & Associés advises local and international clients on acquisitions and transfers of real estate assets in Tunisia. The Firm directly interacts with local administrations and is able to provide its assistance with any FX constraints which may be present and the obtention of prior authorisations required for the acquisition or transfer of assets by foreign entities. The Firm has been involved in the implementation of an important number of mixed-use integrated real estate projects consisting in the development of residential, commercial and services complexes in Tunisia.
LITIGATION & ARBITRATION:
Ferchiou & Associés' litigation department is renowned, experienced in arbitration proceedings under the rules of all major arbitral institutions (both in Tunisia and international venues). The Firm has successfully engaged in litigation matters and ADR proceedings in all manners of dispute, including those related to contracts, product liability, maritime disputes, and other commercial matters.
Sector Expertise:
■Banking & Financial Services
■Corporate - M&A
■Energy & Renewal Energies
■Oil & Gas
■Litigation & Arbitration
■Commercial & Real Estate
■Employment and HR
■IT & Communications
Ranked Offices
Provided by Ferchiou & Associés
Ferchiou & Associés rankings
Global Guide 2023
Tunisia
General Business Law
1 Department
2 Ranked Lawyers
Department
Lawyers