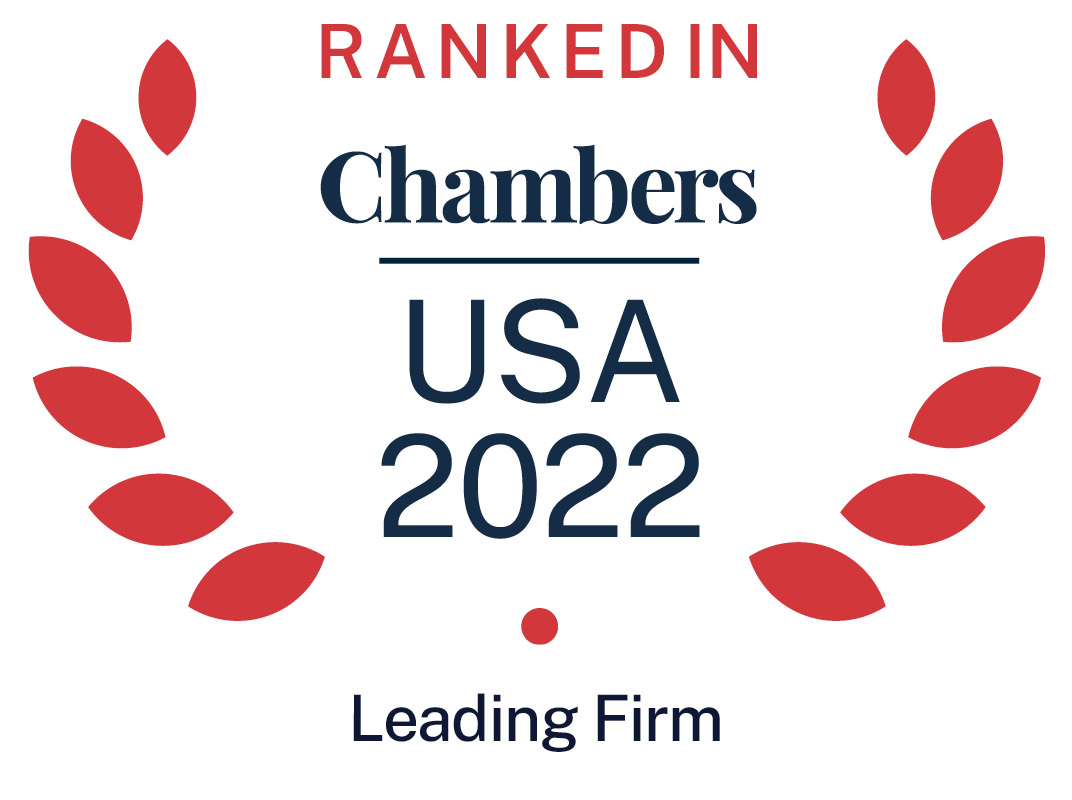 About
Provided by Fenwick
USA
Firm Details:
Firm Chairman: Richard L. Dickson
Managing Partner: Rodger R. Cole
Number of partners: 136
Number of other lawyers: 390
Languages: Amharic, Arabic, Armenian, Bengali, Cantonese, Chinese, Czech, Dutch, English, French, Gaelic, German, Greek, Gujarati, Hebrew, Hindi, Italian, Japanese, Korean, Mandarin, Polish, Portuguese, Romanian, Russian, Spanish, Taiwanese, Tamil, Toisan, Turkish, Urdu
Firm Overview:
Fenwick & West provides comprehensive legal services to ground-breaking technology and life sciences companies at every stage of their lifecycle and the investors that partner with them. The firm crafts innovative, cost-effective and practical solutions for established and emerging companies in areas ranging from venture capital, public offerings, M&A and strategic relationships, to intellectual property, litigation and dispute resolution, taxation, antitrust and employment law. For 50 years, Fenwick has helped some of the world's most recognised companies become and remain market leaders.
Main Areas of Practice:
-Corporate Group
-Intellectual Property Group
-Litigation Group
-Tax Group
Corporate Group:
Fenwick provides services to technology and life sciences companies at all stages of development, from early startups to mature, publicly-traded corporations.
Mergers & Acquisitions:
Fenwick's mergers and acquisitions practice is one of the premier technology M&A practices in the United States. In recent years, the firm has completed over $550 billion worth of transactions representing deals of varying sizes and complexities, including significant acquisition programs for leading serial acquirers. The group is continually recognised as a top M&A legal advisor in the US — across all industries by Bloomberg, FactSet and Thomson Reuters. In 2022, M&A Atlas named Fenwick the Technology Law Firm of the Year for the eighth consecutive year, honoring the firm's outstanding M&A work for leading technology companies.
Public Offerings & Securities Law Compliance:
Fenwick's extensive representation of emerging companies has given it substantial depth of experience in public offerings. The firm regularly handles IPOs for technology and life sciences companies and leading investment banking firms underwriting IPOs. Fenwick has been continually recognised as one of the top law firms for IPOs and ranked first in the United States and third worldwide by deal value for technology IPOs, according to DealPoint. Fenwick also has an active practice counseling publicly-traded technology and life sciences companies regarding ongoing corporate governance, disclosure and securities issues.
Executive Compensation:
As an integral part of the corporate practice, Fenwick lawyers counsel clients on a wide range of complex employee benefits and compensation issues.
Startup Companies:
The firm has advised hundreds of growth-oriented technology and life sciences companies from inception through maturity and currently represents over 3,000 startup and emerging growth companies in financing, general corporate, intellectual property and other matters. Additionally, Fenwick represents more than 60 unicorns — private companies valued over $1 billion. Fenwick has long-standing ties to over 300 venture capital firms and is consistently ranked in the top tier nationwide for startup and emerging companies work by Chambers USA.
Intellectual Property Group:
Fenwick delivers holistic, integrated advice regarding all aspects of intellectual property protection and exploitation. The firm is ranked among the top firms in the western US and nationwide for trademark prosecution, patent prosecution and copyright law by Euromoney's Managing Intellectual Property publication. Pioneers of legal innovation, Fenwick lawyers advise clients concerning novel issues under the Digital Millennium Copyright Act (DMCA), software and business method patents; evaluating and implementing new business models around open source software; crafting novel technology distribution arrangements and implementing intellectual property audits. The firm also has a full-service, global privacy and cybersecurity group that boasts an integrated team of lawyers and former industry privacy and cybersecurity officers, offering services that extend beyond the range of legal, technical/ forensic and compliance services offered by almost all other law firms.
Litigation Group:
Fenwick's litigation group has the range of experience and critical mass to protect client interests in virtually any dispute, large or small. While the firm's lawyers have extensive litigation experience in a wide range of industries, they have exceptional depth and breadth in the areas of the law critical to technology clients. Fenwick is regularly involved in significant cases involving intellectual property (patents, copyrights, trademarks and trade secrets), employment disputes, corporate governance, securities, antitrust, general commercial litigation and mass arbitrations. Fenwick has been consistently ranked by Chambers USA among the leading firms for securities litigation, patent litigation and intellectual property, including trademark and copyright litigation. The firm also regularly receives the highest 'First Tier' ranking nationally for IP litigation in the Best Law Firms guide released by US News & World Report and Best Lawyers.
Regulatory:
Fenwick's regulatory team, based primarily in Washington, DC, has in-depth experience advising established as well as newly formed companies with innovative technologies and business models. The team's representation spans complex transactions, litigation, investigations, regulatory compliance requirements and enforcement actions. The firm's regulatory attorneys are leaders in antitrust, cross-border trade and national security law. They guide innovative and oftentimes pioneering companies, both emerging and established, through a rapidly evolving regulatory landscape at the state, national and international levels. The team's advice and counsel is integrated closely with each client's overall legal strategy and business objectives, on specific regulatory matters and as a component of a transaction or dispute. They also work with clients on regulatory strategic planning, including building and strengthening internal compliance programs, so they are well-positioned for healthy competition and growth in domestic and global markets.
Tax Group:
Fenwick has one of the nation's leading domestic and international tax practices. The tax group's dynamic and sophisticated practice stems from a client base that is represented in every geographic region of the United States, as well as a number of other countries around the globe, and has included over 100 Fortune 500 companies and well over 50 Fortune 100 companies. In recent years, the firm has been named 'San Francisco's Tax Firm of the Year' 11 times and 'US (or Americas) Tax Litigation Firm of the Year' four times by International Tax Review.
International Work:
Fenwick routinely handles corporate transactions, venture capital financings, licensing transactions and litigation, as well as intellectual property, trademark and tax matters in foreign jurisdictions for its US clients. The firm has particular expertise in the intellectual property issues related to outsourcing. Fenwick represents a growing number of technology companies throughout Asia, Europe and the Middle East on US-related transactions. The firm's China practice provides corporate, intellectual property and tax expertise including structuring and financings of China-based businesses, cross-border mergers, acquisitions and the representation of US companies investing and doing business in China. Fenwick also has expertise in creating intellectual property prosecution and enforcement programs for US companies doing business in China. With a designated Israel practice group, Fenwick has strong ties with Israeli companies, both public and private. Fenwick has a long history of representing US-based companies on their investments in and acquisitions of Israel-based startups, as well as Israeli startups and companies with Israeli branches in their acquisitions by US-based companies.
Contacts:

Corporate Group: Alan C. Smith
Intellectual Property Group: Rajiv P. Patel
Litigation Group: Jedediah Wakefield
Tax Group: Adam S. Halpern
Fenwick rankings
USA Guide 2022
Filter by
California
Capital Markets: Debt & Equity
1 Department
3 Ranked Lawyers
Department
Capital Markets: Debt & Equity
Lawyers
Intellectual Property: Patent Litigation
1 Department
1 Ranked Lawyer
Department
Intellectual Property: Patent Litigation
Lawyers
Intellectual Property: Patent Prosecution
1 Department
2 Ranked Lawyers
Department
Intellectual Property: Patent Prosecution
Lawyers
Intellectual Property: Trademark, Copyright & Trade Secrets
1 Department
3 Ranked Lawyers
Department
Intellectual Property: Trademark, Copyright & Trade Secrets
Lawyers
Intellectual Property: Trademark, Copyright & Trade Secrets: Transactional
1 Ranked Lawyer
Life Sciences
1 Department
Department
Litigation: Securities
1 Department
2 Ranked Lawyers
Department
Lawyers
Litigation: White-Collar Crime & Government Investigations
1 Ranked Lawyer
Technology: Transactions
1 Department
3 Ranked Lawyers
Department