Fellner Wratzfeld & Partners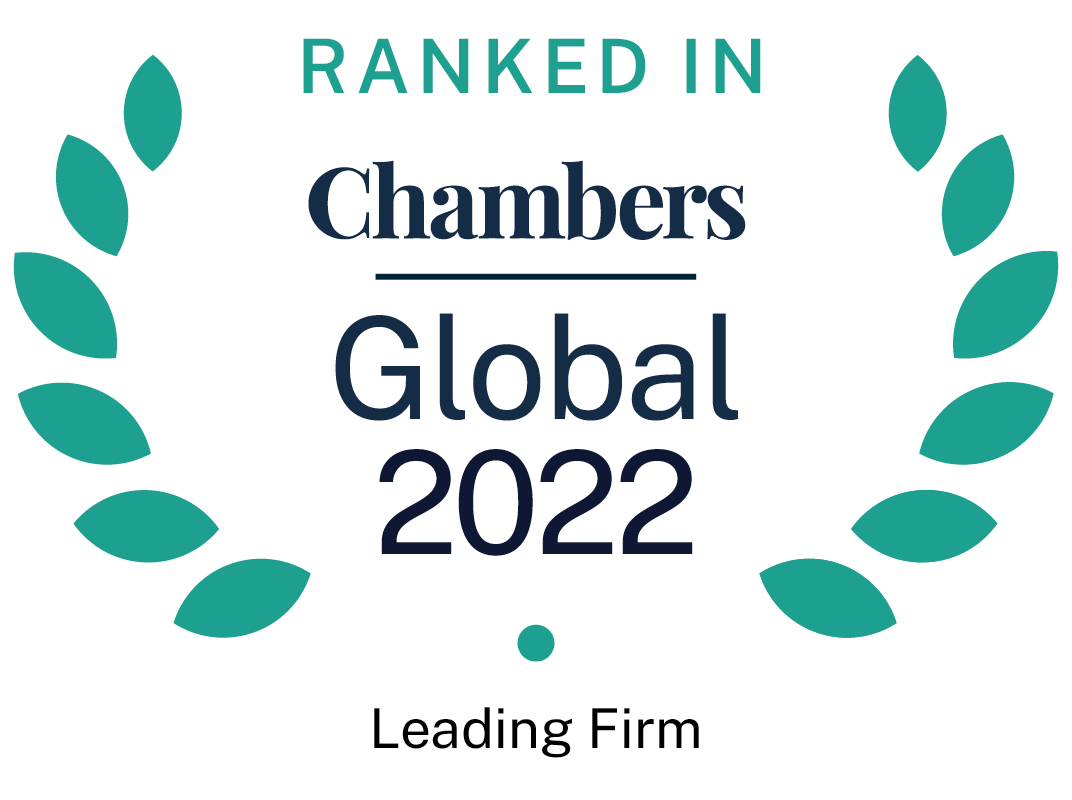 About
Provided by Fellner Wratzfeld & Partners
Global
Managing Partners: Markus Fellner, Michael Hecht
Number of partners: 24
Number of lawyers: 70
Languages: English, French, German, Italian, Spanish, Slovak, Czech, Croatian, Bosnian, Serbian

Firm Overview:
Fellner Wratzfeld & Partners (fwp) is one of Austria's leading business law firms, offering with its 70 lawyers full legal services to its clients. The firm's clients include leading banks and other financial institutions, privately and publicly owned companies, industrial manufacturers and public sector authorities. The firm's expertise covers the full spectrum of industry sectors.

fwp's approach to providing legal services places particular emphasis on combining in-depth legal expertise and wellfounded business knowledge with an entrepreneurial focus to meet client needs. In addition to their legal expertise, the firm's lawyers have either supplementary degrees in economics, complementary professional experience or have studied or worked abroad.

fwp has an established international practice and handles on an on-going basis major cross-border matters.

Main Areas of Practice:

Antitrust & Competition Law:
fwp has extensive experience in advising national and international companies in merger control, antitrust and market abuse proceedings, both before Austrian antitrust authorities and courts as well as the European Commission. Among other areas, fwp specialises in developing and designing compliance programmes, distribution systems, licensing and cooperation agreements, contingency procedures in case of a dawn-raid, and provides advice to companies undergoing antitrust investigations. fwp also advises on the assessment of state aid issues in the course of privatisations as well as in corporate restructuring scenarios.

Banking & Finance:
fwp advises renowned credit institutions and financial services providers on financing projects. fwp's expertise has proven its worth repeatedly, not only in connection with project and acquisition financing, but also in regard to financing company reorganisations. fwp is also able to draw upon substantial experience gained in the financing of complex consortia.

Capital Markets:
fwp's capital markets expertise includes handling initial public offerings, capital increases and corporate bonds. The firm also has a wealth of experience in structuring alternative forms of investments, such as private placements. fwp advises potential issuers as well as underwriting banks. The firm further provides ongoing advisory services to listed companies on matters ranging from stock exchange laws and regulations and corporate governance to dealing with the competent supervisory authorities.

Corporate/M&A:
Developing optimal solutions in these fields requires extensive knowledge and vast experience in many different legal areas. Accompanying clients on the sale and acquisition of companies is one of the core skills of fwp. fwp's work in this regard covers all aspects necessary for the successful conclusion of a transaction, beginning with the undertaking of legal due diligence up through the resolution of anti-trust issues. In particular fwp's broad experience in the private and public sectors, especially relating to cross- border transactions, takeover bids, private equity and venture capital, ensures the highest degree of efficiency and deal stability.

Environmental & Planning:
fwp's work includes the conducting of environmental due diligence, the preparation of expert legal opinions and studies to define alternative possibilities from an environmental law standpoint as well as advising on the applying for licenses required for industrial facilities or other businesses and the evaluation of environmental law aspects in planning real estate development projects. Furthermore, fwp assists the public sector extensively in implementing environmentally relevant EU directives and drafting legislation as well as in more specialised tasks, such as assessing the scope for consideration of environmental aspects when awarding public contracts within the confines of public procurement proceedings.

Public Law & Public Procurement:
Expertise and experience in real estate and construction law as well as in financing and public procurement law have made fwp Austria's market leader in infrastructure law. fwp also advises Austria's authorities on public procurement procedures as well as bidders participating in contract award procedures. Core components of fwp's advice in this area are the recognition of defects in tender documents and reacting to new developments in on-going procedures as soon as possible, as this allows for appropriate and effective measures to be taken and thus ensures the best possible outcome.

Insolvency & Restructuring:
fwp has been advising banks and banking consortia on structured financings and restructuring financings for many years. Among fwp's core areas of expertise are the establishing of the legal basis for the consortia, the administration of the syndicates and their further development as well as the providing of continuing support on this basis. fwp also advises companies in respect of the issuance of bonds, participation rights, mezzanine capital and other financing instruments.

Intellectual Property:
fwp has extensive experience in both protecting and exploiting, but also defending, intellectual property rights. This covers the assessment of advertising campaigns, filing motions for temporary injunctions, preparing licensing, research and development and other technology transfer agreements as well as IT outsourcing. fwp also advises on all IP aspects involved in M&A and financing transactions.

Labour:
fwp advises companies on labour law matters extensively, including the preparation and negotiation of employment contracts (both for ordinary employees and top executives) and the negotiation of works agreements, and represents employers in legal disputes before courts of law, as well as before conciliation boards, the Federal Equal Treatment Commission and public authorities. fwp also advises on compensation plans ("social plans") prepared in connection with the shutdown of plants and personnel reductions. We also advise formerly government-owned companies or other enterprises that have to deal with different types of employment contracts for former civil servants and other types of employees, which includes support in negotiating collective bargaining agreements.

Dispute Resolution:
fwp can draw on years of experience in representing clients – above all business companies and banks – before courts of law in Austria and abroad as well as before national and international arbitral tribunals. Many of these proceedings involve disputes over mergers and acquisitions, joint ventures, financing, capital market transactions, insolvencies and collective labour law or various kinds of class-action suits.

Real Estate & Construction:
For many years, fwp has placed a special emphasis on real estate law and has successfully provided support for a vast number of large-scale real estate transactions. In addition, our clients profit from our long-standing litigation experience when problems arise post-closing.
Ranked Offices
Provided by Fellner Wratzfeld & Partners
Contributions
9 Contributions provided by Fellner Wratzfeld & Partners
Fellner Wratzfeld & Partners rankings
Global Guide 2022
Filter by
Austria
Banking & Finance
1 Department
1 Ranked Lawyer
Department
Lawyers
Corporate/M&A
1 Department
2 Ranked Lawyers
Department
Lawyers
Dispute Resolution
1 Department
Department
Dispute Resolution: Litigation
2 Ranked Lawyers
Lawyers
Articles, highlights and press releases
6 items provided by Fellner Wratzfeld & Partners