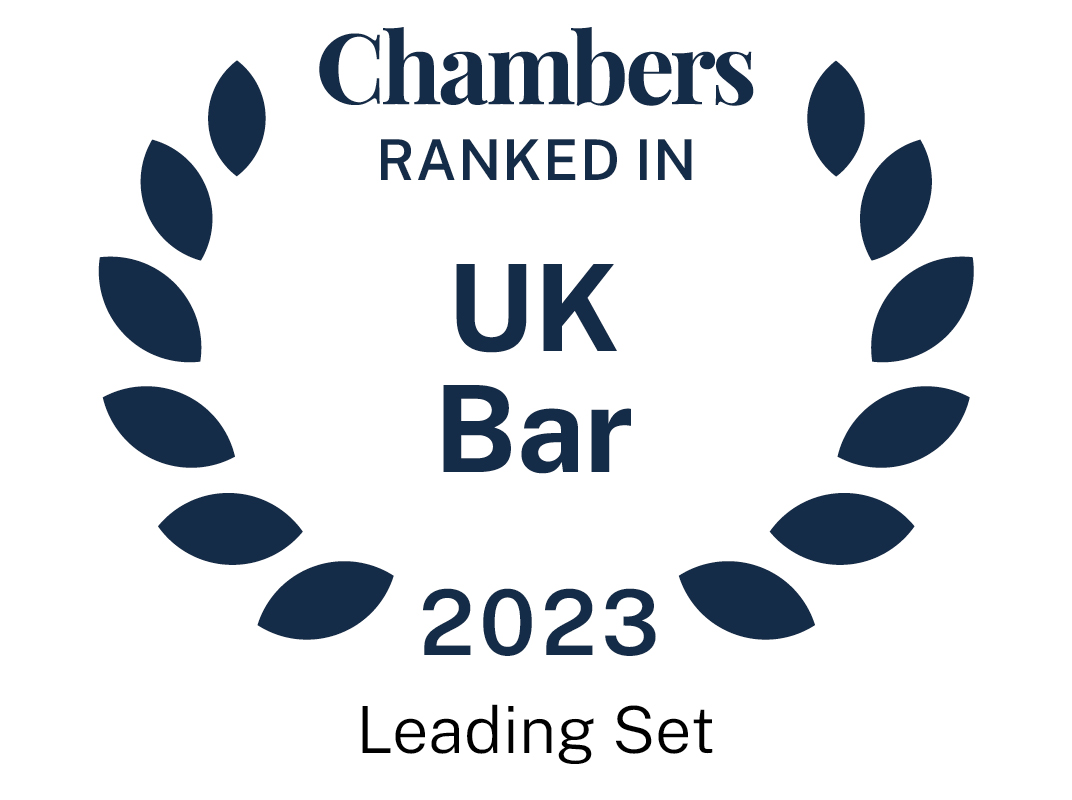 About
Provided by Falcon Chambers
UK Bar
Head of Chambers: Guy Fetherstonhaugh KC, Stephen Jourdan KC
Chambers Director: Edith A Robertson
Senior Clerk: Johnathan Stannard
Tenants: 47
The Chambers: Chambers specialises in litigation and advice on all aspects of the law of property and matters relating to it. Falcon Chambers is regarded as one of the leading sets for property litigation and commercial property, as well as landlord and tenant and agricultural law. A number of members are authors of leading textbooks in their specialist fields, including Woodfall on Landlord and Tenant, Adverse Possession, Muir Watt and Moss on Agricultural Holdings, Gale on Easements, Fisher and Lightwood's Law of Mortgage, The Electronic Communications Code and Property Law, Hague on Leasehold Enfranchisement, Registered Land, and Commonhold.
Work Undertaken: All members are expert in landlord and tenant law, including commercial property, rent review, residential landlord and tenant, and agricultural holdings, tenancies and production controls. They also provide expertise in the more general areas of property law, including easements, restrictive covenants, mortgages, conveyancing, co-ownership and trusts of land, options, rights of pre-emption, the Telecommunications Code, mining and mineral rights.
Members are frequently instructed in cases where property rights and principles of insolvency law meet, and where claims for negligence arise against solicitors and surveyors. Some members specialise in the fields of town and country planning, compulsory purchase, EU competition law and building and engineering disputes. Chambers is frequently involved in advisory and litigious work in other jurisdictions, particularly in other common law countries in the Commonwealth. Members of Chambers appear in appeals to the Privy Council. Even in members' specialist fields, a good deal of their work is concerned with contract law and statutory interpretation. Their activities in commercial property matters have given them considerable expertise in arbitration law and practice, and in work involving valuers and the principles of valuation. Chambers accepts work through the Bar Council's Licensed Access scheme in appropriate cases. Members also accept appointments as arbitrators, legal assessors or experts.
Members
Guy Fetherstonhaugh KC (1983) (KC-2003) BSc
Stephen Jourdan KC (1989) (KC-2009) MA
Jonathan Gaunt KC (1972) (KC-1991) BA
Derek Wood KC (1964) (KC-1978) MA BCL
Kirk Reynolds KC (1974) (KC-1993) MA
Jonathan Karas KC (1986) (KC-2006) MA
Jonathan Small KC (1990) (KC-2006) BA
Janet Bignell KC (1992) (KC-2015) MA BCL
Caroline Shea KC (1994) (KC-2016) MA
Mark Sefton KC (1996) (KC-2018) MA
Stephanie Tozer KC (1996) MA (KC-2019)
Gary Cowen KC (1990) LLB (KC-2020)
Adam Rosenthal KC (1999) BA (KC-2020)
Catherine Taskis KC (1995) BA BCL (KC-2021)
Oliver Radley-Gardner KC (2003) BA (KC-2021)
Anthony Radevsky (1978) LLB
Wayne Clark (1982) LLB BCL
Barry Denyer-Green (1972) LLM PhD
Paul Letman (1987) BSc
Martin Dray (1992) LLB
Anthony Tanney (1994) BA MJur
Emily Windsor (1995) BA DSU (EC Law)
Edward Peters (1998) BA
Elizabeth Fitzgerald (2001) LLB
Greville Healey (2002) MA DPhil
Nathaniel Duckworth (2002) BA
Tamsin Cox (2005) BA
Philip Sissons (2005) BA BCL
Joseph Ollech (2006) BSc
Camilla Chorfi (2008) MA
Cecily Crampin (2008) MA MSc DPhil
Jamie Sutherland (2010) MA
Kester Lees (2010) BA LLB BCL
Ciara Fairley (2011) BA MPhil PhD
Toby Boncey (2013) MA BCL
Tricia Hemans (2013) LLB
Julia Petrenko (2013) BA BCL
James Tipler (2013) MA
Mark Galtrey (2015) MA, MSci, PhD
Gavin Bennison (2015) MA
Edward Blakeney (2016)
Imogen Dodds (2017) BA, LLM
Thomas Rothwell (2017) MA
Fern Schofield (2018) BA, LLM
Michael Ranson (2019) LLB
Daniel Black (2015)
Kavish Shah (2019) LLM
Ashpen Rajah (2020)
Ranked Offices
Provided by Falcon Chambers
Falcon Chambers rankings
UK Bar Guide 2023
Filter by
London (Bar)
Agriculture & Rural Affairs
1 Set
12 Ranked Barristers
Set
Agriculture & Rural Affairs
Silks (KC)
Juniors
Planning
1 Ranked Barrister
Real Estate Litigation
1 Set
35 Ranked Barristers
Set
Silks (KC)