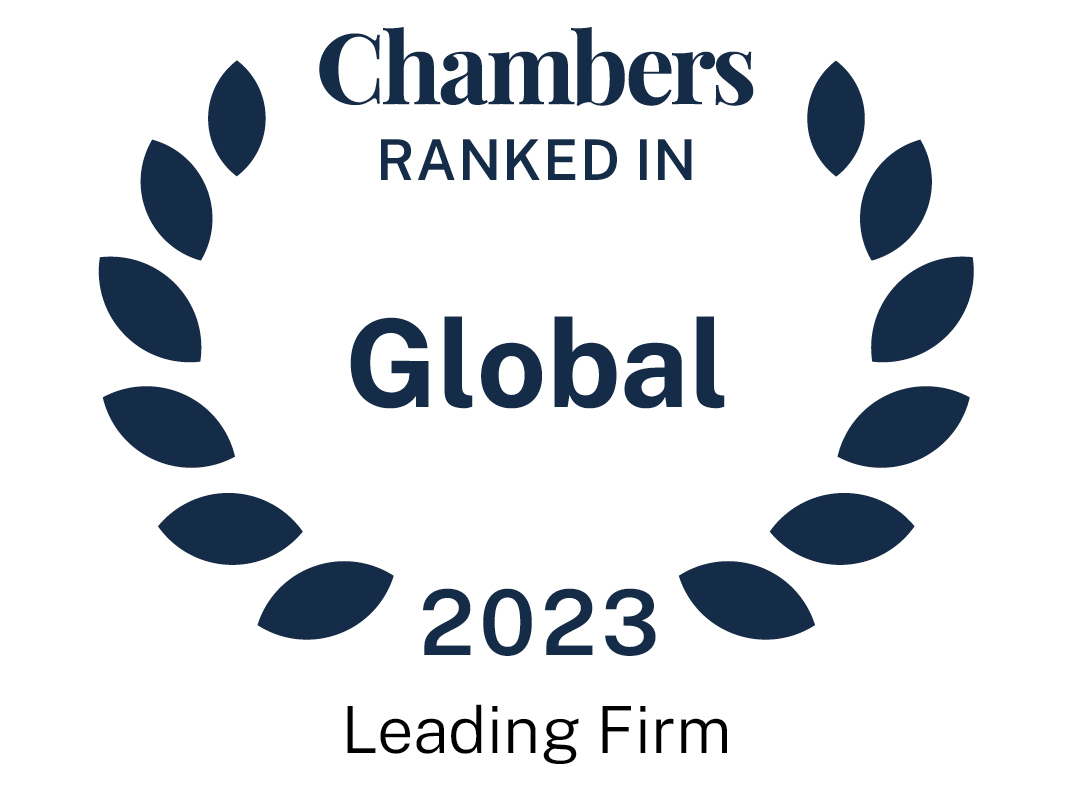 About
Provided by ENR Advisory
Global
Managing Partner: Adegbite Adeniji
Number of partners: 6
Number of lawyers: 11
Languages: English
Firm Overview:
In a market saturated by full-service law firms, ENR Advisory (formerly ADVISORY Legal Consultants) prides itself on being the first boutique energy and natural resources law practice in Nigeria. Founded almost 10 years ago, the firm focuses exclusively on delivering bespoke legal advisory services to businesses and projects in Nigeria's energy, infrastructure and mining sectors. The firm's highly skilled and experienced team is made up of specialists who have been involved in the design of the policy, regulatory and commercial landscape in Nigeria's energy and natural resources sectors over the past 20 years. An important feature of the practice is that members of the senior team have acquired extensive experience as in-house counsel with major oil and gas companies and financial institutions. Furthermore, the firm's senior partners have worked in lead roles in Nigeria's national oil company and at the Ministry in charge of petroleum whilst one drafted the bill that currently governs exploration and mining of solid minerals in Nigeria. In consequence, the clients benefit from unique insights drawn from these roles.
ENR Advisory engages daily with its focal sectors and routinely proffer cutting-edge solutions to its clients on a myriad of complex legal, regulatory and commercial issues that arise in the development, financing, and operation of their assets. Many of the firm's current projects are confidential in nature. However, examples of its work are noted below.
Main Areas of Practice:
Projects: Petroleum Operations:
■ Developed key contract documentation in respect of the phase II development of the Otakikpo Marginal Field, such as drilling contracts, field management agreement and master services agreement.
■ Counsel to a midstream infrastructure company in respect of the development of the first crude oil terminal developed by an indigenous oil company. Drafted and negotiated agreements for engineering, procurement, construction, operations and maintenance, crude handling, amongst others.
■ Project counsel to a Nigerian independent on the development of a $120m modular refinery project.
■ Advised a Nigerian independent on several legal, regulatory and contractual issues arising from its petroleum operations, including its preparation to commence oil production, the establishment of an oil export terminal on its FPSO and crude oil lifting and marketing arrangements.
Projects: Gas Supply, Transportation & Processing:
■ Project Counsel to the West African Gas Pipeline Company on the Western Interconnection to the West African Gas Pipeline ("WAGP).
■ Project Counsel to Brass Fertilizer & Petrochemical Company Limited on the development of a US$3.5 billion methanol production facility and gas hub.
■ Project Counsel to GFD Energy for the development of a 400mmscf/d gas processing plant and 120Km wet gas pipeline.
■ Advising a pioneer domestic LNG producer and virtual pipeline network operator in Nigeria on the supply of re-gasified LNG to a stranded power plant in Northern Nigeria.
■ Advising a global floating LNG infrastructure provider on the development of a floating LNG regasification and storage unit.
■ Advised a gas midstream infrastructure company on the development of gas gathering pipelines for an oil producer under a Build-Operate-Transfer Agreement.
■ Represented Petrobras in negotiating a gas sale and purchase agreement (GSPA) in respect of the sale of its share of gas produced from a deep offshore oil block.
■ Represented Platform/Newcross JV in negotiating a GSPA with a government-owned gas marketing company for gas supply into the Obiafu-Obrikom-Oben (OB3) Pipeline.
■ Acting on the buy and sell-sides of several GSPAs including a cross-border GSPA involving parties in Nigeria and Ghana via the WAGP. ■ Advised Nigeria LNG Limited on the development of a Multi-jurisdictional synopsis of laws applicable to LNG importation and gas sales businesses across 17 countries.
Projects: Electricity:
■ Project counsel to the developer of a precedent-setting integrated LNG-to-power project to be developed as part of the 'Light up Lagos' Project
■ Advising Yellowstone Power Limited on the development of its 350 MW Ajaokuta IPP in Kogi State
■ A lawyer at the firm was engaged by the Rural Electrification Agency to advise on the implementation of the Solar-Hybrid Mini Grid component of the World-Bank funded Nigeria Electrification Project.
Energy Mergers and Acquisitions:
■ Transaction Counsel to ConocoPhillips on the US$1.5 billion sale of all its Nigerian upstream oil and gas business to Oando Energy Resources and on its exit from the Brass LNG Project.
■ Advised a Nigerian Independent in its bid to acquire Chevron's participating interests in OML 86 and OML 88.
■ Advised Platform Petroleum on its $20m acquisition of a 40% interest in the Abigborodo and Hely Creek Marginal Field, in OML 49.
■ Transaction counsel to a marginal oil field operator for the acquisition of a controlling interest in a 30mmscf/d gas processing plant
■ Represented Waltersmith Petroman Ltd in negotiating production sharing agreements with the Government of Uganda in respect of the Turaco oil blocks in Uganda.
■ Advised on the partial divestment and operational structure of the 128km East Horizon Gas Pipeline.
■ Advised three Consortia in their bids to acquire Geregu II, Omotosho, Olorunsogo, Gbarain and Ihovbor National Integrated Power Project ("NIPP") Plants.
■ Advised Quantum Power in its bid to acquire a controlling interest in Oando Gas & Power (now Axxela).
■ Advising a private equity investor on the acquisition of a local gas distribution company in Lagos.
■ Advising several investors on the acquisition of rights to access flare gas resources under the Nigeria Gas Flare Commercialisation Programme ("NGFCP")
Energy Finance:
■ Borrower's counsel in respect of the US$60m financing of the phase II development of the Otakikpo Marginal Field and the US$350M financing of a crude oil evacuation infrastructure comprising pipelines, flowstations and a one million barrel onshore terminal
■ Advised Chevron on OPEX financing agreements for the Escravos Gas-to-Liquids Plant
■ Provided legal support to the Mauritius Commercial Bank acting as depository in the U$2.3bn financing of the development of an onshore oil and gas asset.
■ Advising an independent oil company on a Carry Agreement with the Nigerian National Petroleum Company for financing the development of an oil field.
■ Advising a Fortune 500 oilfield services company on establishing a production management/contractor-financing model in Nigeria and providing due diligence support on several contractor financing transactions.
■ Advised on the N4bn finance for the revamp and optimization of the Egbaoma gas processing plant in OML 38.
Energy Disputes:
■ Counsel to a Fortune 500 IOC in a multibillion-dollar dispute relating to penalties imposed for routine gas flaring.
■ Advising the operator of an oil and gas joint venture in an ICC arbitration arising airing from a funding dispute between joint venture partners
■ Representing an IOC in a dispute relating to crude handling arrangements and the manner of allocation of commingled crude between two IOCs
■ Advised a Fortune 500 IOC on expert determination, mediation and litigation proceedings arising from an equity redetermination dispute with some of its partners in a unitised deepwater field
Mining:
■ Lawyers at the firm advised the Federal Government on the mining policy and prepared the draft mining bill that resulted in the enactment of the Nigerian Minerals and Mining Act, 2007.
■ Lawyers at the firm advised CGA Mining Limited on the acquisition of a controlling interest in the Segilola Gold Project and all aspects of its exploration operations post-acquisition
■ Lawyers at the firm supported Ratel Gold Limited on its C$14 million initial public offering and listing on the Toronto Stock Exchange.
■ Laywers at the firm represented Erin Resources Pty Limited in the acquisition of controlling interest in the Malele-Gobirawa Gold Project in Zamfara State.
Clients:
Chevron Nigeria Limited, Exxon Mobil, Shell Petroleum Development Company, Total, Petrobras, Schlumberger, West African Gas Pipeline Company Limited, Nigeria LNG Limited, Golar LNG, Brass Fertilizer and Petrochemicals Company Limited, Platform Petroleum Ltd, Waltersmith Petroman Oil Limited, Folawiyo Aje Services Limited, Green Energy International Limited, All Grace Energy Limited, Pillar Oil Limited, Lekoil Limited and Amni International Petroleum Development Company, Energia Limited, Mauritius Commercial Bank.
Ranked Offices
Provided by ENR Advisory
ENR Advisory rankings
Global Guide 2023
Nigeria
Projects & Energy
1 Department
2 Ranked Lawyers
Department
Lawyers