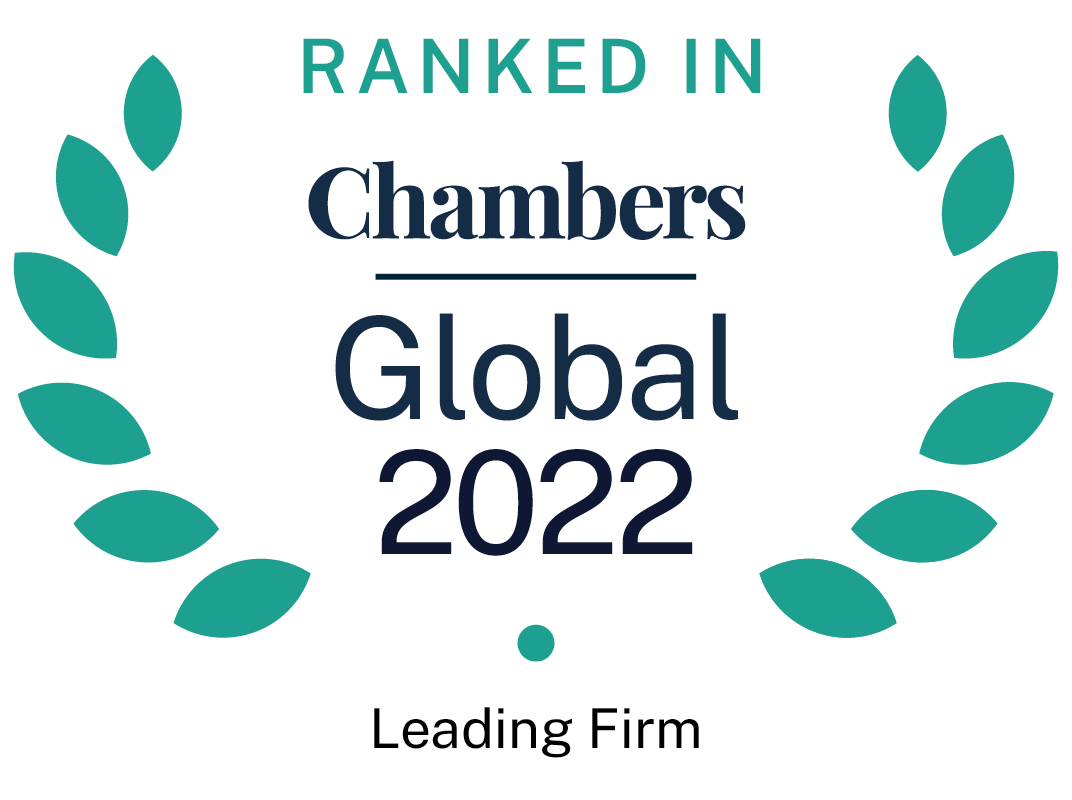 About
Provided by Employment Law Alliance
Global
President and CEO: Stephen J Hirschfeld
Number of countries represented worldwide: 100+
Number of member firms worldwide: 171
Number of lawyers worldwide: 3000+
Firm Overview
The Employment Law Alliance (ELA) is the world's largest and most prestigious network of corporate labour, employment, and immigration lawyers. Members range from large regional full-service firms to labour-focused boutiques. ELA's mission - provide HR executives, General Counsel, and business leaders with world-class, comprehensive, innovative labour, employment, and immigration legal solutions through an expert, supportive global network. Three principal attributes drive ELA's mission, reputation, and performance.
Global Reach/Local Experts
Legal experts in 100+ countries; every US state and Canadian province
Seamless, cross-border coordination
Members know clients' local courts, laws, industries; specialty expertise across many industries
Quality
Recognised leaders in respective markets/jurisdictions
ELA lawyers must successfully complete rigorous vetting process
Perennial Chambers Elite Global Network; approximately 90% of ELA firms earn Chambers recognition
Exclusive feature-Global Employer Handbook
Commitment
Clients first…always;
Highly efficient, cost-effective access to employment law expertise;
Fellowship, collaboration, trust, respect characterise relationships among global member firms
For more information
Main Areas of Practice
Corporate-based employment, labour and immigration law areas across most industries, including compliance, wage/hour, employee benefits, discrimination, harassment, wrongful termination allegations, cross-border employment, immigration/visa compliance, workplace health/safety. Provide insight into the most current global issues and decisions, and through the ELA's Employment Matters podcast series, member attorneys provide a glimpse of their jurisdiction, and 'need to know' items for doing business there.
Clients
Member firms' clients range from the largest, most sophisticated multinational corporations to world-class research universities, global non-profits, private equity firms, venture capitalists and leading startups.
Member Firms
AFRICA-MIDDLE EAST
Angola - Fátima Freitas Advogados
Egypt - Ibrachy & Dermarkar
Ethiopia - Mesfin Tafesse and Associates
Gabon - Cabinet Nguia
Guinea-Bissau - GB Legal
Israel - Naschitz, Brandes, Amir and Co
Jordan - Aljazy & Co.
Kenya - Anjarwalla & Khanna LLP
Lebanon - Albert Najm & Ziad Najm Law Firm
Morocco - CWA Morocco
Mozambique - Pimenta e Associados
Nigeria - Udo Udoma & Belo-Osagie
Oman - Addleshaw Goddard
Qatar - Clyde & Co.
Rwanda - K Solutions and Partners
Saudi Arabia - Clyde & Co.
South Africa - Bowmans
Tanzania - A&K Tanzania
Uganda - MMAKS Advocates
United Arab Emirates - Clyde & Co.
Yemen - Luqman Legal Advocates & Legal
ASIA-PACIFIC
Australia - Maddocks
Bangladesh - Sattar & Co.
Cambodia - DFDL
China - JunHe
Guam - Camacho Calvo Law Group
Hong Kong - Deacons
India - Trilegal
Indonesia - SSEK Legal Consultants
Japan - Ushijima & Partners
Laos - DFDL
Macau - MdME Lawyers
Malaysia - Shearn Delamore & Co.
Myanmar - DFDL
New Zealand - Simpson Grierson
Pakistan - Meer & Hasan
Philippines - SyCip Salazar Hernandez & Gatmaitan
Singapore - WongPartnership
Sri Lanka - John Wilson Partners
South Korea - Kim & Chang
Taiwan - Lee, Tsai & Partners
Thailand - Price Sanond
Vietnam - DFDL
EUROPE
Austria - Cerha Hempel
Belarus - Cerha Hempel
Belgium - Lydian
Bulgaria - Dinova Rusev & Partners
Channel Islands (Guernsey, Jersey) - Mourant Ozannes
Croatia - Vidan Law Office
Cyprus - Elias Neocleous & Co.
Czech Republic - Kocián Šolc Balaštík
Denmark - Plesner
England and Wales - Travers Smith
Faroe Islands - Plesner
Finland - Castrén & Snellman
France - August & Debouzy
Germany - ADVANT Beiten
Gibraltar - Cruz Law
Greece - Kyriakides Georgopoulos Law Firm
Greenland - Plesner
Hungary - Cerha Hempel
Ireland - A&L Goodbody
Isle of Man - DQ Advocates
Italy - ADVANT Nctm
Lithuania - Ellex Valiunas
Luxembourg - Arendt & Medernach
Macedonia - Georgi Dimitrov Attorneys
Malta - GVZH Advocates
Moldova - Cerha Hempel
Netherlands - Boontje Advocaten
Northern Ireland - A&L Goodbody
Norway - Advokatfirmaet Selmer AS
Poland - Miller Canfield
Portugal - SRS Advogados
Romania - Cerha Hempel
Russia - Castrén & Snellman
Serbia - Doklestic Repic & Gajin
Slovenia - Ulčar & Partnerji LLC
Spain - Gómez-Acebo & Pombo
Sweden - Vinge
Switzerland - MLL Meyerlustenberger Lachenal Froriep
Turkey - Karadag Law Office
Ukraine - Attorneys' Association Gestors
LATIN AMERICA
Argentina - Marval, O'Farrell & Mairal
Bolivia - Moreno Baldivieso
Brazil - Demarest Advogados
Chile - Carey
Colombia - Posse Herrera Ruiz
Costa Rica - BLP
Ecuador - Pérez, Bustamonte and Ponce
El Salvador - BLP
Guatemala - BLP
Honduras - BLP
Mexico - Santamarina y Steta
Nicaragua - BLP
Panama - Morgan & Morgan
Paraguay - Vouga Abogados
Peru - Rodrigo, Elias & Medrano Abogado
Uruguay - Hughes & Hughes
Venezuela - Lega Abogados
NORTH AMERICA - Canada
Alberta - Neuman Thompson
British Columbia - Roper Greyell
Manitoba - Taylor McCaffrey
New Brunswick - Barteaux Labour and Employment Lawyers Inc
Newfoundland and Labrador - Barteaux
Nova Scotia - Barteaux
Ontario - Sherrard Kuzz
Prince Edward Island - Barteaux
Quebec - Loranger Marcoux
Saskatchewan - McKercher
NORTH AMERICA - Caribbean
Bermuda - Canterbury Law
Curacao - BBV Legal
Dominican Republic - Pereyra & Asociados
Haiti - Cabinet Salès
Trinidad & Tobago - Nunez & Co
NORTH AMERICA - United States
Alabama - Maynard Cooper & Gale
Alaska - Miller Nash
Arizona - Lewis Roca
Arkansas - Friday, Eldredge & Clark
California - Hirschfeld Kraemer
Colorado - Holland & Hart
Connecticut - Day Pitney
Delaware - Young, Conaway, Stargatt & Taylor
District of Columbia - FortneyScott
Florida (Northern and Central) - GrayRobinson
Florida (Southern) - Gunster
Georgia - Arnall Golden Gregory
Hawaii - ES&A
Idaho - Holland & Hart
Illinois - Vedder Price
Indiana - Ice Miller
Iowa - Nyemaster Goode
Kansas - Lathrop GPM
Kentucky - Sturgill, Turner, Barker & Moloney
Louisiana - Baker, Donelson, Bearman, Caldwell & Berkowitz
Maine - Pierce Atwood
Maryland - Shawe & Rosenthal
Massachusetts - Morgan, Brown & Joy
Michigan - Miller Canfield
Minnesota - Lathrop GPM
Mississippi - Butler Snow
Missouri (Eastern) - Tueth, Keeney, Cooper, Mohan & Jackstadt
Missouri (Western) - Lathrop GPM
Montana - Crowley Fleck Attorneys
Nebraska - Cline, Williams, Wright, Johnson & Oldfather
Nevada - Lewis Roca
New Hampshire - Pierce Atwood
New Jersey - Day Pitney
New Mexico - Rodey, Dickason, Sloan, Akin & Robb
New York (City) - Kramer Levin Naftalis & Frankel
New York (Upstate) - Bond, Schoeneck & King
New York (Western) - Schröder, Joseph & Associates
North Carolina - Parker, Poe, Adams & Bernstein
North Dakota - Crowley Fleck Attorneys
Ohio - Dinsmore & Shohl
Oklahoma - Crowe & Dunlevy
Oregon - Miller Nash
Pennsylvania (Eastern) - McNees
Pennsylvania (Western) - Steptoe & Johnson PLLC
Rhode Island - Partridge Snow & Hahn
South Carolina - Parker Poe
Tennessee - Butler Snow
Texas - Locke Lord
Utah - Ray, Quinney & Nebeker
Vermont - Dinse
Virginia - Reed Smith
Washington - Miller Nash
West Virginia - Steptoe & Johnson
Wisconsin - Michael Best & Friedrich
Wyoming - Holland & Hart
Employment Law Alliance rankings
Global Guide 2022
Filter by
Asia-Pacific Region
Leading Regional Law Firm Networks
1 Department
Department
Leading Regional Law Firm Networks
Global: Multi-Jurisdictional
Employment: The Elite
1 Department
Department