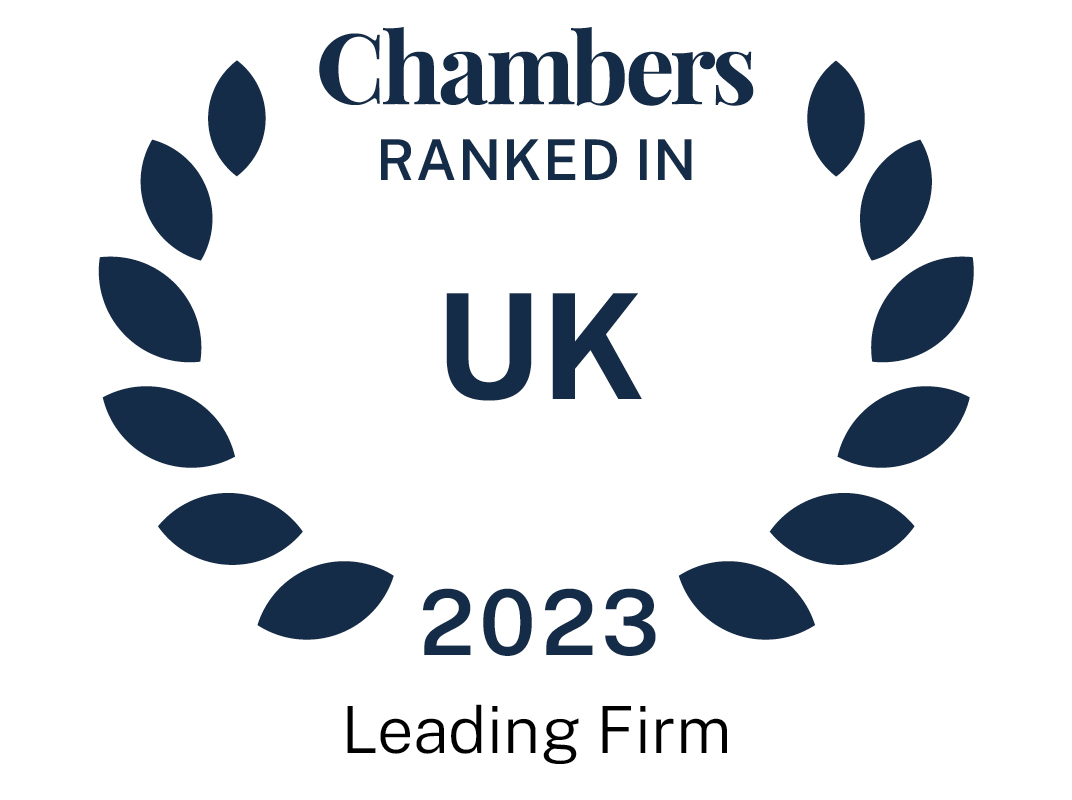 About
Provided by Eldwick Law
UK
Firm details:
Senior Partner: Mohammed Sarwar Khan
Managing Partner: Waleed Tahirkheli
Consultant and Associate Solicitors: 8
Offices: 2
THE FIRM:
Eldwick Law is a boutique disputes firm, that acts in complex, high-value and often multi-jurisdictional litigation. The firm's main specialism is in white collar crime, acting in the most serious and complex investigations. The firm is gaining a reputation for expanding into multi-jurisdictional litigation and arbitration, being regularly instructed in prominent disputes before the High Court in London, as well as several international arbitration centres.
The structure of the firm is tailored towards a partner-led service, offering deeply experienced lawyers to clients at every stage of their matter. As a boutique firm, we pride ourselves on taking a personal approach to our clients' disputes. In practice, what this means is that clients can expect access to high-calibre legal advice, tailored to their specific needs.
MAIN AREAS OF PRACTICE:
Eldwick Law is a mainly disputes practice, but we also offer non-contentious commercial and corporate legal services.
Commercial Litigation:
Eldwick's team is led by the Managing Partner, Waleed Tahirkheli, and specialise in commercial litigation before the High Court in London. We have been involved in a number of prominent High Court cases in recent years, in company law disputes, civil fraud, and financial services litigation.
International Arbitration:
Eldwick's arbitration team overlaps with the commercial litigation team, and comprises of Waleed Tahirkheli, Gani Abaidildinov and Jenna Kruger. The team have been involved in several arbitration on behalf of commercial clients and state entities under the UNCITRAL rules.
White Collar Crime
Eldwick's white collar crime team is led by Mohammed Sarwar Khan and Abbas Nawrozzadeh, who are both regularly instructed in high profile criminal investigations and prosecutions. Eldwick has developed a specialist practice in the area of EncroChat investigations, and Mr Khan is considered to be one of the leading lawyers in this emerging field of investigations.
Intellectual Property, Crypto and Blockchain Law:
The IP and Crypto team at Eldwick is led by Julian Wilkins. We are able to advise on traditional IP matters, including copyright and media law; trademark; design rights; patents, trade secrets and unitary model. We are also developing a specialist practice in Crypto Assets, Blockchain and AI, including regulatory advice, privacy and database issues, and ESG & Taxonomy.
Family Law:
Eldwick's family team is led by Rupinder Kaur Matharu, and we are able to advise on a broad range of family law matters, including complex divorce and separation, domestic abuse, matrimonial financial arrangements, and child arrangements.
INTERNATIONAL WORK:
Many of Eldwick's lawyers are foreign qualified in jurisdictions such as Russia, Kazakhstan, South Africa, Turkey and Germany. We have developed a specific practice in Central Asia, and have partnered with law firms in Kazakhstan, Uzbekistan and their associated offices in the United Arab Emirates. Eldwick's Central Asian department is led by Gani Abaidildinov, General Counsel and a dual Kazakh/Russian qualified lawyer.
Offices:
Eldwick has two offices in the United Kingdom, and associated partner offices in Kazakhstan
Eldwick Law rankings
UK Guide 2023
Yorkshire
Department
Other Lawyers
Articles, highlights and press releases
15 items provided by Eldwick Law