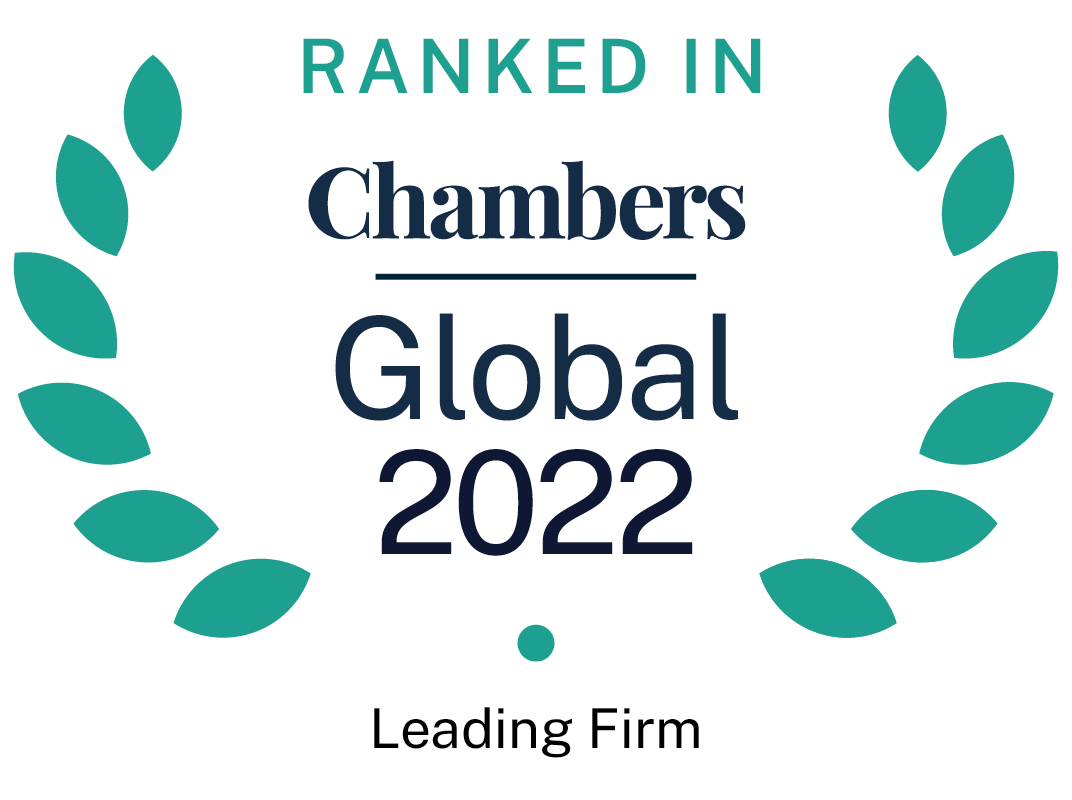 About
Provided by Ehrlich Group
Global
Founder & Managing Director: Dr Gal Ehrlich
Number of practitioners: 44
Number of lawyers: 8
Languages: English, French, Hebrew, Russian, Spanish, Dutch
Firm Overview
Ehrlich Group was founded in 1995, by Dr Gal Ehrlich, and houses over 150 professionals in the field of intellectual property. The group is a leading Israeli full-service intellectual property organisation.

The group comprises three pillars
■ Ehrlich & Fenster (G. E. Ehrlich (1995) Ltd.) a patent and trademark attorney firm
■ Ehrlich, Neubauer & Melzer ('EN&M') a boutique IP litigation firm
■ IPTrade an IP monetization initiative

The patent attorney firm consists of highly-experienced IP professionals, expertise range which comprises all scientific and technological fields, qualified to practice in the various procedures required for obtaining patent rights in Israel, the United States, Europe, Far Eastern and South American countries, and other key jurisdictions.
Practice Areas
Main Areas of Practice: The law firm consists of attorneys and legal assistants with extensive legal experience in all areas of intellectual property including patents, copyrights, trademarks, designs, trade secrets and more. The firm's staff has enriched experience in conducting litigation proceedings before the patent and trademark registrar, as well as before Israeli Courts, including litigation support in foreign countries including the United States, South America, various countries in Europe and the Far East. The firm is diligent in strategies and management of registration of trademarks and designs, analyses and legal opinions as well as drafting agreements including license agreements, development services agreements and more, related to all aspects of IP.

In managing IP portfolios, the group ensures clients receive an optimal service taking into consideration wide spectrum of business needs, with proper utilization of time and budget restraints.

The synergy between the group's branches (patent attorneys, lawyers and commercialization company) harnesses the cumulative experience of the professionals to create a unique first-class protection and enforcement strategy. The firm works as a collective unit, collegially and professionally, to protect client's ideas, ensure his intangible assets and maximize his value and bring about the best results in any legal proceeding locally and overseas.

The group's exceptional reputation, as reflected, individually and as a group, in local and international official IP Rankings (see below), extends from its broad experience and worldwide operations, which are based upon the firm's comprehensive technological and scientific knowhow and the good relationships the firm has established with professional peers in leading offices across the world.

The group drafts and submits new patent applications, and manages their prosecution in Israel and even directly in the USA for leading multinational corporations and Fortune 500 companies such as IBM, Samsung, Huawei, Monsanto, Salesforce, Pfizer, Philips, Boeing as well as universities and medical and research institutions in Israel and around the world such as the Technion, Weizmann Institute, Ariel University, Tel Aviv University, Ministry of Agriculture & Rural Development (Volcani Center), Tel Hashomer Hospital, Ichilov Hospital, Hadasit Medical Research Services and Development, Mor Research Applications, Columbia University, universities and research institutes from China and the Philippines, as well as security industries and offices such as Rafael, Elbit Systems, Israel Electric Company, Israel Police and many others. The group also represents joint ventures established by leading entities in Israel and abroad, numerous profile companies from the high-tech domain, biotech and pharmaceutical sectors, startups, technological incubators, and private individuals, some of whom are Nobel Prize and Wolf Prize laureates.

Additionally, in what may be considered the group's crowning achievement, rests the revolutionary notion that the group provides patent drafting, filing and prosecution services directly with the USPTO on behalf of international clientele, as well as represent foreign Associates across the globe for IP services in the US, including for their most respected clients and well-known companies in all scientific and technological fields. In this sense, the firm's highly successful US practice competes directly with our colleagues from the US.

The group's law firm represents a wide range of domestic and international leading entities in various sectors, such as pharmaceuticals, communications, high-tech, biotechnology, medical devices, agriculture and consumer products. The law firm's clients include well-known companies, such as AstraZeneca, Pfizer, Inovamed, Boeing, Skoda, Hyundai, Kia, Volkswagen, Huawei, Playtech, Plasson, Metzer, Nikon, LG, Ralph Lauren, Armani, Barcelona and Real Madrid football teams, many start-ups and many more.

The Ehrlich Group is always one step ahead:
The legal team, benefiting from an exceptional roster of over 50 jurists, Attorneys-at-Law, Patent attorneys, interns, technical consultants and renowned experts, many of whom have advanced degrees, many with Ph.Ds., are constantly learning and being brought up-to-date in the various scientific technologies as well as the legal strategies that arise on a daily basis in all fields of science, technology and industry, thereby creating a built-in system of quality control and assurance.
Ranked Offices
Provided by Ehrlich Group
Israel - Head office
Ramat Gan

The Rogovin-Tidhar Tower, 15th Floor, 11 Menachem Begin Street, Ramat Gan, Tel Aviv District, Israel, 52681

Web: www.ipatent.co.il
Ehrlich Group rankings
Global Guide 2022
Filter by
Israel
Intellectual Property
1 Ranked Lawyer
Lawyers
Intellectual Property: Prosecution
1 Department
3 Ranked Lawyers
Department
Intellectual Property: Prosecution
Lawyers