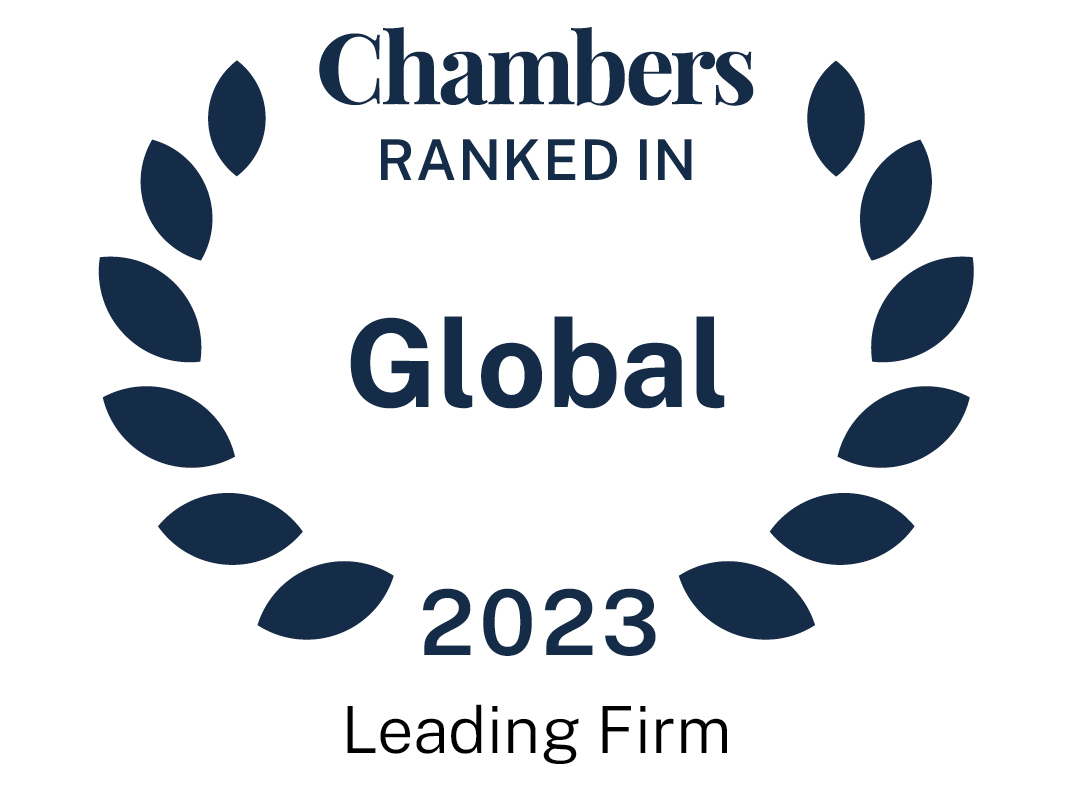 About
Provided by Dube Manikai & Hwacha
Global
Chairman & Senior Partner: Canaan Farirai Dube
Chairman of the Executive Committee: Edwin Manikai
Managing Partner: Milanda Manjengwah
Number of partners: 9
Number of lawyers: 15
Languages:English, Shona

Firm Overview:
Found in 1998, Dube, Manikai & Hwacha (DMH) has established itself as a pioneer on the Zimbabwean legal landscape, leaving an inedible mark by offering expert legal advice in business law. DMH is reputed as a top tier, respected, experienced and leading business law firm in Zimbabwe and for the year 2020, it was one of only four Band 1 ranked business law firms in Zimbabwe and had one of only four Band 1 ranked business lawyers in Zimbabwe. DMH were also retained to represent to represent public entities, including State Owned Enterprises. The firm's named partners are highly regarded and currently Canaan Dube and Edwin Manikai chair Delta (largest and most admired company listed on the Zimbabwe Stock Exchange) and the Presidential Advisory Council, respectively. The firm has fifteen lawyers in total and forty percent of the lawyers in the firm's Partnership are women.

Main Areas of Practice:
■ Corporate/ Commercial M&A
■ Banking and Finance
■ Tax
■ Intellectual Property
■ Energy and Projects/Mining
■ Employment
■ Dispute Resolution and Litigation
■ Conveyancing, Securitisation and Real Estate
■ Development

Corporate, Commercial/ M&A:
The firm advises clients on a wide range of specialised legal services in the commercial, corporate and financial services sector. Recently, the firm advised on:
■ Acquisition of Dawn Properties Limited by African Sun Limited ( largest business, hospitality tourism player in Zimbabwe).
■ Acquisition of a controlling stake in GB Holdings Limited ( the largest mining consumer supplies listed on Zimbabwe Stock Exchange).
■ Corporate restructuring of a Zimbabwe Stock Exchange & London Stock Exchange coal mining corporate.
■ Corporate restructuring of the largest retailer group in Zimbabwe.
■ The privatization of a public entity
■ Advised a local company on its ZWD100 million capital raise.
■ Advised on a USD 20 Million acquisition of a controlling interest in gold mining assets by a listed company;

Banking and Finance:
■ Acted for the biggest multilateral financial institution focused on promoting intra African trade in various facilities and initiatives spanning the Gold Sector, the Platinum Sector, Fuel Sector, the Banking Sector, telecommunication sector with roll up value of $1,4billion in renewals and fresh funding including COVID 19 related support.
■ Acted for one of the largest local banks group quoted on Zimbabwe Stock Exchange in facilities and securitisation of the diamond sector.
■ Zimbabwean Counsel in respect of loans by international and regional financial institutions to the local banks and companies;
■ Appointed legal advisor for a feasibility study for the Infrastructure Development Bank of Zimbabwe Limited Climate Finance Facility.

Tax:
The firm aims to advise and represent its clients (mostly taxpayers) with a high level of competence and diligence and is proud to have dealt with various tax disputes that came to a successful end. Some notable work includes, but not limited to: ■ Successfully represented companies in the tourism industry resulting in a reprieve from government that led to the enactment of a statutory instrument that outlaws the tax assessments that had been raised against them and ultimately saving our clients hundreds of thousands of dollars.
■ Successfully defended a client in the Energy Industry against a claim made by ZIMRA, which resulted in the Zimbabwe Revenue Authority withdrawing its matter.
■ Providing tax opinions to both local and international clients, including international law firms, tax advisors. This has seen most of the clients listed above managing their tax affairs in line with the opinion given.
■ Quite recently, the tax department has also been entrusted with high profile cases involving such tax areas that are considered novel in the Zimbabwean jurisdiction. Such areas include transfer pricing, tax strategy among other disciplines.

Intellectual Property:
The firm has a growing intellectual property practice, with capability and experience in working with local and international clients in relation to the registration of intellectual property rights, with the Zimbabwe Intellectual Property Office (ZIPO), Africa Regional Intellectual Property Office (ARIPO) and internationally through the Madrid System, intellectual property litigation and/or arbitration, advisory services related to intellectual property in Zimbabwe, drafting of all manner of agreements related to intellectual property (licence, assignment, software and ICT agreements),domain name registration and maintenance in liaison with Zimbabwe Internet Providers Association (ZISPA),registration of Plant Breeder's Rights in terms of the Plant Breeders Rights Act [Chapter 18:16] and registrations in terms of the Seeds Act [Chapter 19:13].

Energy and Projects/ Mining:
■ Retained to act for licensed developer in 100MW Solar Energy Project phased out with initial 10MW due for financial close and development within 6 months of sign off.
■ Appointed local counsel for 2400MW hydro power project on the Zambezi River.
■ Retained to act as local counsel investigating the development of 100MW Solar Project for a PGM miner in Zimbabwe.
■ Appointed local counsel for a new gold mining venture with listing ambitions on Australian Stock Exchange.
■ Advised on the USD35m, USD110m, USD135m and USD188m Zimbabwe Electricity Transmission and Distribution Company funded power projects;
■ Advised an international bank on the loan, escrow and security arrangements of a US$ 319 million loan, for the implementation of the Kariba South Hydro Power Station 300MW project.

Employment:
The firm's dominance in the field of employment law is unparalleled. Its advisory services follow the full cycle of an employer/employee relationship from recruitment, immigration, employment contracts and remuneration, company employment policies (working in conjunction with human resources), internal hearings, dispute resolution and mediation, restructuring and retrenchment. Some recent notable work includes, but not limited to:
■ Successfully represented National Foods Limited against claims for payment of various allowances, demands for salary increments based on awards handed down in the Zimbabwe dollar era. This saved the company a total liability of more than US$ 500 000.
■ Counsel assisted the National Employment Council for the Banking Undertakings in drafting their new collective bargaining agreement. The department has also successfully represented clients such as ZESA Holdings Limited in matters relating to the interpretation of its collective bargaining agreements saving the entity from huge liability.
■ Legal Counsel that pioneered the current status quo in applying the 'Dirty Hands Principle' when dealing with labour and employment disputes

Dispute Resolution and Litigation:
The firm offers specialist litigation services in the High, Supreme and Constitutional Courts of Zimbabwe with particular focus on civil and commercial litigation ranging from medium to high profile disputes concerning local, regional and international clientele and involving widely varying subject matters including mining, insurance, contract, construction, real estate, liquidation, judicial management, deceased estates, foreclosures and recoveries. The firm also has expertise in alternative dispute resolution including arbitration and mediation.

Conveyancing:
■ The firm has capability to deal with mandates with relating to land transfer and/or acquisition. The firm offers players in the property market a complete package of legal advisory services starting with the ability to conduct a legal due diligence on the property in question and rendering advice on any legal or technical issues arising regarding the property's use and zoning. In addition to the usual legal services such as the negotiation and drafting of the agreement and transfer of land.
■ The firm also works closely with respected real estate practitioners, valuers, planners, architects and engineers who are able to deliver, at similar professional standards.
■ Structuring of security packages for loan arrangements is one of the firm's areas of expertise. This involves the drafting and perfection of securities which includes registration at with the Registrar of Deeds.The firm's advisory services in this regard are unmatched in Zimbabwe. Notable work includes:
■ Lead local counsel for African Export-Import Bank on various multi-million-dollar transactions.
■ Lead advisors and conveyancers for the country's largest building societies in housing development projects and mortgage finance.
Ranked Offices
Provided by Dube Manikai & Hwacha
Dube Manikai & Hwacha rankings
Global Guide 2023
Zimbabwe
General Business Law
1 Department
3 Ranked Lawyers