Darrois Villey Maillot Brochier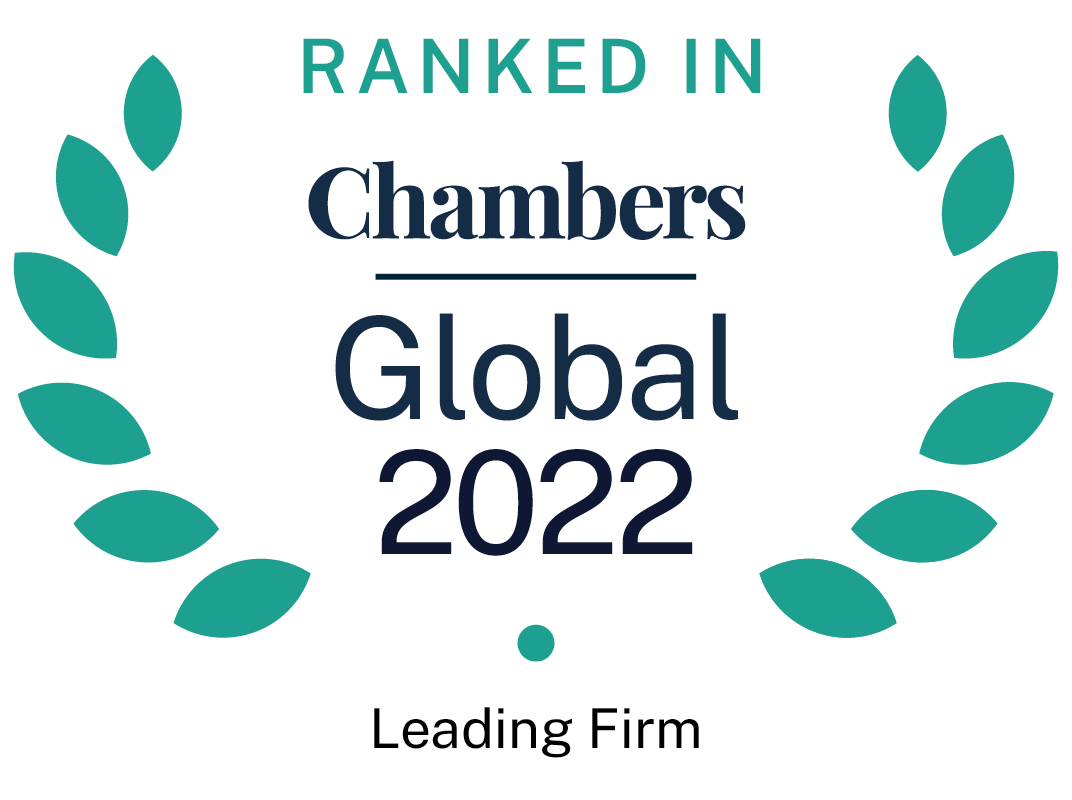 About
Provided by Darrois Villey Maillot Brochier
Global
Managing Partner: Martin Lebeuf, FranÇois Kopf
Number of partners worldwide: 25
Number of other lawyers worldwide: 60
Languages: English, French, German, Italian, Russian, Spanish

Firm Overview:
Founded in 1987, Darrois Villey Maillot Brochier AARPI is a leading independent French law firm numbering over 80 lawyers. The firm's main activity involves complex corporate and financial transactions including mergers and acquisitions, tender offers and defences, company reorganisations, private equity transactions, privatisations and transactions with governmental bodies and administrations, tax structuring, financing, merger control and antitrust advice and compliance services. The firm handles high profile and complex litigation and French and international arbitration matters, many arising out of corporate and financial transactions or involving corporate and securities regulation issues. In addition, the firm has unrivaled experience advising French corporations in their response to activist approaches. The firm also handles significant white-collar criminal matters.

The firm's client base includes a number of major multinational enterprises for which it acts both as strategic advisor and transaction counsel, either alone or in cooperation with selected firms in other jurisdictions. Notable recent matters include representing: Fiat Chrysler (FCA) on its aborted €33 billion merger with Renault SA; Capgemini on its €3.6 billion tender offer for Altran Technologies; La Poste/ La Banque Postale on the €5.8 billion acquisition of CNP Assurances from the French State and CDC; BPCE on its €2.7 billion acquisition of the consumer financing, factoring and leasing businesses from Natixis; Banjay Group on its €2 billion acquisition of Endemol Shine Group from Apollo funds and Disney; and Charles River Laboratories on its €450 million acquisition of CTL International, the parent of Citoxlab Group. For the three-year period, 2016-2018, the firm topped the M&A league tables for French deals (by value). The firm has close links with leading international law firms including Wachtell, Lipton, Rosen & Katz in New York. The firm also maintains close and ongoing relationships with the major investment banks operating in key financial marketplaces.
Main Areas of Practice:

M&A / Capital Markets:
The firm advises on major acquisitions, securities regulation and corporate financial transactions. The firm has been involved in practically all of the major takeovers in France, including those involving litigated tender offers, to which the firm applies integrated teams of deal and litigation lawyers. The firm is frequently involved in business combinations and reorganisations of major multinational enterprises. The firm handles privatisations and related transactions involving enterprises controlled by the state. The firm also advises on the conception, documentation and implementation of securities issuances in the capital markets in France as well as elsewhere in Europe and North America.
Contact (M&A & Capital Markets): Bertrand Cardi
Email: [email protected]
Contact (M&A & Capital Markets): Marcus Billam
Email: [email protected]
Contact (International M&A): Ben Burman
Email: [email protected]

Litigation & Arbitration:
From its founding, the firm has been involved in high profile litigation and arbitration. A significant amount relates to corporate/M&A, securities and capital markets. The firm also handles complex civil and commercial disputes, as well as criminal litigation, including defence of corporate officers and directors. The firm's partners include recognised authorities on international arbitration who regularly act both as counsel to parties in arbitration and as arbitrators.
Contact (Litigation /Arbitration): Cyril Bonan
Email: [email protected]
Contact (Arbitration): Laurent Aynès
Email: [email protected]

Banking & Finance:
The firm advises on acquisitions and leveraged financing, syndicated loans and debt restructuring, representing financial institutions, corporate borrowers, private equity funds and other investors.
Contact: Martin Lebeuf
Email: [email protected]

Competition & Public Matters:
The firm advises on competition and other European Union aspects of transactions, handles matters related to cartels and abuses of dominant position and intervenes with and makes submissions to applicable national and European authorities. The firm also represents clients before other sector regulators and administrative tribunals and advises clients on public procurement, delegation of public services and other administrative contracts.
Contact (Competition): Didier Théophile
Email: [email protected]
Contact (Public Law): Henri Savoie
Email: [email protected]

Tax:
The firm advises on the creation and implementation of French and international investment and tax structures. The firm handles work for corporate clients, investment funds and family group investors. Its activities in these areas include private equity investments in traditional industrial and financial sectors as well as in real estate, telecommunications, media and new technologies.
Contact: Vincent Agulhon
Email: [email protected]

Restructuring:
The firm advises on restructuring and high-profile insolvency proceedings representing managers, shareholders, investors and other actors in restructuring proceedings.
Contact: François Kopf
Email: [email protected]

International Work:
The firm has experience in multi-jurisdictional matters in all of its practice areas. The firm acts as counsel in cross-border mergers and acquisitions and advises on international securities issuances and listings. The firm is experienced in the reorganisation of major multinational enterprises and has handled a number of complex transactions in regulated industries. The firm advises multinational clients on investment strategies. The firm handles international arbitration and litigation matters. The firm includes lawyers who are dual-qualified, and have significant practice experience, in other jurisdictions (US, UK, Australia).
Ranked Offices
Provided by Darrois Villey Maillot Brochier
Darrois Villey Maillot Brochier rankings
Global Guide 2022
Filter by
Europe-wide
International Arbitration: Most In Demand Arbitrators
1 Ranked Lawyer
France
Banking & Finance
1 Ranked Lawyer
Corporate/M&A: High-end Capability
1 Department
8 Ranked Lawyers
Department
Corporate/M&A: High-end Capability
Lawyers
Olivier Huyghues Despointes
International & Cross-Border Disputes
1 Department
Department
International & Cross-Border Disputes
International & Cross-Border Transactions
1 Department
Department
International & Cross-Border Transactions
International Arbitration
1 Department
1 Ranked Lawyer
Department
International Arbitration
Lawyers
International Arbitration: Arbitrators
1 Ranked Lawyer
Litigation
1 Department
3 Ranked Lawyers