Chevez, Ruiz, Zamarripa y Cia., S.C.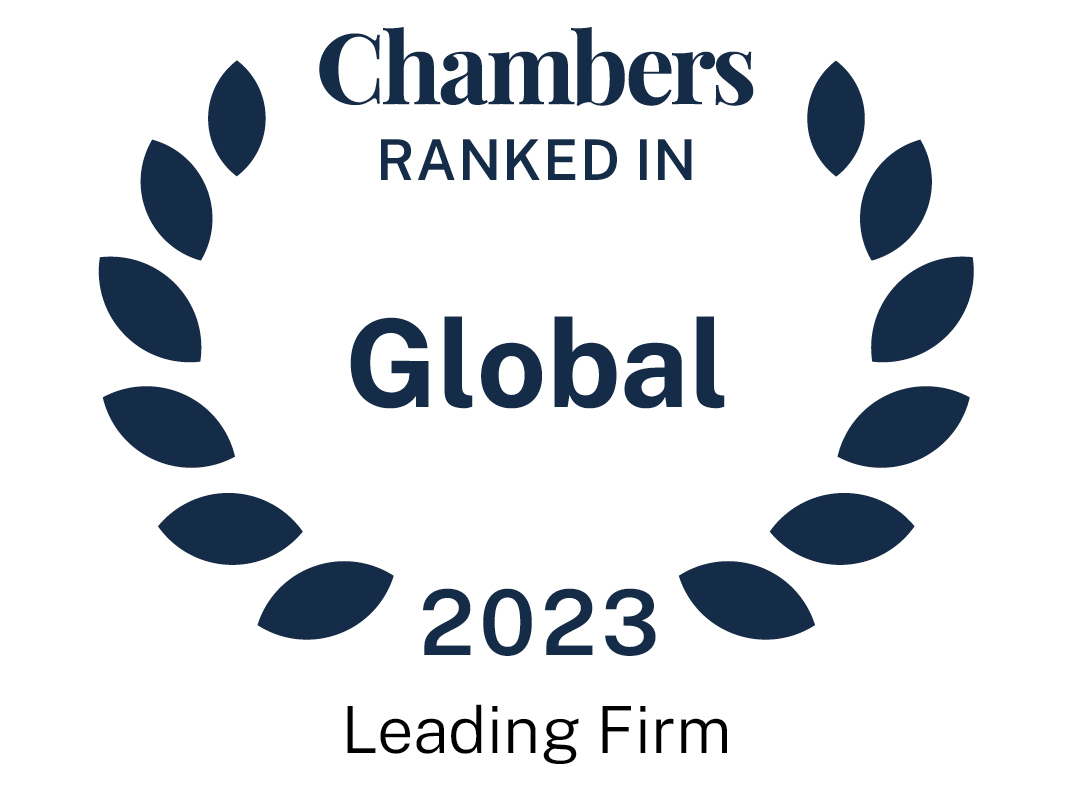 About
Provided by Chevez, Ruiz, Zamarripa y Cia., S.C.
Global
Managing Partners: José Luis Fernández
Number of partners: 23 lawyers - 58 total partners.
Associates: 37 lawyers - 92 total associates
Firm Profile:
CRZ is a leading tax and legal firm in Mexico, known worldwide for its expertise in high-level tax advisory and litigation services basing their quality on constant updating and innovation. According to the needs and attention of its clients, the firm has incorporated other practices evolving to a multidisciplinary firm by offering an integral solution service with the highest level of technical specialisation, total satisfaction of their clients, and compliance with all applicable laws and regulations. The firm comprise a staff formed by over 450 professionals (mainly lawyers, accountants, and economists).
Main Areas of Practice:
Tax Consulting:
The firm holds a leading and solid team of experts that is continuously improving to always offer an adequate interpretation and in-depth analysis of tax laws and regulations that affect the daily operation of their clients, identifying tax scenarios and developing recommendations to create the optimal restructuring model for each unique situation to comply with tax provisions.
Individual Estate and Asset Protection:
The firm offers exclusive services aimed at individuals residing in Mexico regarding the fulfilment of their tax obligations, as well as in the implementation of investment and legal structures in Mexico and abroad, in accordance with the provi-sions of the applicable tax and legal regulations.
Tax Litigation:
The tax litigation area offers advice and files the applicable means of defense against the actions of tax authorities, when they are in violation of taxpayer rights or when the tax laws fail to respect taxation guarantees, considering each client's needs. CRZ lawyers support clients with the filling and processing of different alternative dispute resolution procedures, both under domestic law as well as under the various international agreements signed by Mexico, which include, among others, mutual agreement procedures (MAP`s), advanced pricing agreements, as well as representation before the Mexican Tax Ombudsman.
Banking and Finance & Capital Markets:
The firm advises clients with the design and implementation of structures and efficient strategies for financing operations, obtaining resources, and raising capital.
Capital Markets:
Advise clients in the incorporation of vehicles and implementation of investment and financing projects, as well as securitisation procedures, compliance with regulations applicable to the stock market and the Mexican Stock Exchange, as well as operations in international markets.
Compliance and Corporate Integrity:
This practice assists corporation and individuals, from different sectors and industries, designing tailor-made Compliance Programs to comply with legal obligations and sector or industry requirements at Federal or State level, including AML or anticorruption obligations. Allowing their clients to reduce their exposure to administrative penalties or even criminal sanctions.
Consulting in Economics & Transfer Pricing:
Team integrated by experts with an interdisciplinary profile that combines tax and legal expertise with financial and eco-nomic analysis techniques, with international experience and knowledge of the businesses. Offering added value, including transfer pricing analysis, APAs, negotiation and alternative dispute resolutions, valuation of companies, shares and intangi-bles, audit support, dumping and antitrust analyses.
Corporate, Commercial and Real Estate:
This practice characterises for a commitment to technical excellence, continuous updating and control of projects and legislative reforms, together with monitoring the main developments in different operating sectors from a practical and business perspective that benefits the clients.
Fintech Law:
The firm support their clients with the planning and implementation of the optimal corporate and regulatory structure which would allow them to venture into the Fintech sector and to develop their business in a fiscally efficient manner. The team offers advice on the design, analysis, and determination of tax effects of financial technology operations and those carried out with virtual assets.
Intellectual Property:
The firm advices brand owners in securing registration and achieving strategic goals relating to their trademarks and copy-right. The practice includes counseling on the creation, adoption, maintenance, and protection of intellectual and industrial property rights.
International Trade:
CRZ's experts leverage opportunities and utilise the best possible tools to focus on minimising risk, reducing produc-tion/operational costs, and boosting ROI via high-profit transactions always with the enforcement policies of all the local and international regulations that must be fulfilled. They also offer guidance regarding operations governed by free trade agreements, optimal import/export mechanisms, international traffic cost and tax/customs risk management.
Labour & Social Security:
The labour practice blends traditional labour law with cutting edge strategy consulting in every aspect of labour, employment, social security, as well as litigation. With this practice, the firm integrated tax and labour expertise which is a perfect match and enhancement of advice for the correct fulfilment of the law.
Local Contributions:
The firm has specialised experience advising their clients to design strategic projects in real estate and payroll matters throughout the country, as well as specific proposals for tax compliance on contributions such as: environmental, special on the final sale of certain goods, public entertainments, games, sweepstakes and contests, supply and discharge of water and registration rights, among others.
Mergers and Acquisitions:
The services have been distinguished by the firm's innovative vision of risk prevention and solution of complex aspects, including detailed clinical analysis of each of the legal implications of operations in which they participate.
Private Equity:
Advice in relation to fundraising and capital raising operations, fund formation, asset management, structuring of offers and investment projects.
Regulatory:
The firm advises its clients that participate in highly regulated markets, such as healthcare, transportation, telecommunica-tions, finance, among others, with special focus on developing legal strategies that add value, beyond compliance with the regulatory obligations.
Strategic Administrative Litigation:
The administrative litigation team specialises in a wise knowledgeable response to the challenges generated by the enforce-ment of constantly changing laws and regulations, to defend its clients from any legal actions carried out by the federal or local authorities and their relevant consequences related to concessions, public services, certification, registration, authori-sation, permit, licensing as well as closing, suspension, recalling, fines, and other penalties.
Ranked Offices
Provided by Chevez, Ruiz, Zamarripa y Cia., S.C.
Contributions
1 Contribution provided by Chevez, Ruiz, Zamarripa y Cia., S.C.
Slide 1 of 1
Trends and Developments | Mexico
Over the years, technology has changed the world we live in and transformed the way industries oper...
Trends and Developments | Mexico
Over the years, technology has changed the world we live in and transformed the way industries oper...
Chevez, Ruiz, Zamarripa y Cia., S.C. rankings
Global Guide 2023
Filter by
Mexico
Intellectual Property
1 Ranked Lawyer
International Trade/WTO
1 Department
2 Ranked Lawyers
Department
Lawyers
Tax: Controversy
1 Department
2 Ranked Lawyers
Department
Lawyers
Tax: Non-contentious
1 Department
1 Ranked Lawyer
Department
Lawyers