Charles Russell Speechlys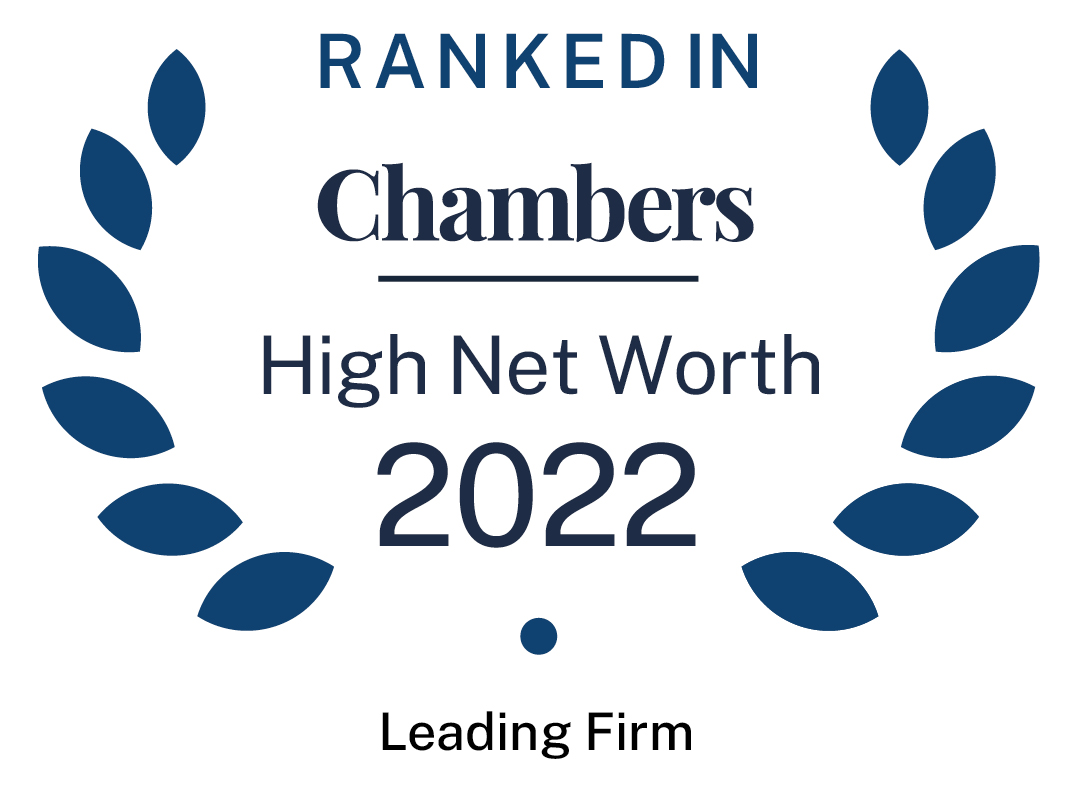 About
Provided by Charles Russell Speechlys
High Net Worth
Firm Details

Managing Partner: Simon Ridpath
Number of partners: 178
Number of lawyers: 470
Languages: Arabic, English, French, German, Italian, Russian, Cantonese, Spanish
Firm Overview:
Charles Russell Speechlys provides clients with personalised and considered advice across the full spectrum of business and personal needs. This wider perspective, clear insight and a strongly commercial longterm view helps the firm to secure client growth as they move confidently into the future.
Charles Russell Speechlys is a leader in the world of dynamic growth and family businesses, and among the world's leading creators and owners of private wealth and their families. Major corporates and institutions find the firm's more considered and personal approach a refreshing alternative to conventional business law firms.
The firm is built on trusted, personal relationships with clients, guiding them through their most pressing challenges and rewarding opportunities. Charles Russell Speechlys achieves this by getting to the heart of clients' needs to bring them best-fit solutions – based on years of experience, collective legal expertise and global reach.
The firm is headquartered in London with a network of UK and international offices and associations that provide the global breadth to match clients' needs.
Main Areas of Practice:
Charitable Trusts & Philanthropy:
Advising on all aspects of charity regulation, employment, data protection, property, trustees, governance, tax reliefs, the creation of all forms of charitable and related structures, and the structuring of cross-border or offshore giving.
Contact: Sarah Rowley
Tel: +44 20 7203 5370
Email: [email protected]
Commercial Property:
Providing multi-disciplinary advice to international high net worth investors and developers on investments in UK commercial property developments.
Contact: Simon Ewing
Tel: +44 20 7203 5035
Email: [email protected]
Private Wealth Disputes:
Advising trustees, beneficiaries and charities on a range of complex private trust and estate disputes.
Contact: Graeme Kleiner
Tel: +44 20 7427 6674
Email: [email protected]
Corporate & Commercial:
Advising on corporate and commercial and family businesses matters involving both privately owned and public trading and investment companies on acquisitions and disposals, restructurings and financings.
Contact: Andrew Collins
Tel: +44 20 7427 6511
Email: [email protected]
Family:
Advising on all issues concerning family breakdown, children and relationship agreements, and the often complex financial portfolios and structures involved, often with an international element and related tax issues.
Contact: James Freeman
Tel: +44 20 7427 6584
Email: [email protected]
International Wealth Structuring:
Advising individuals, their trustees and other advisers, on the establishment and administration of asset holding structures for their wealth.
Contact: Piers Master
Tel: +44 20 7203 5096
Email: [email protected]
Litigation & Dispute Resolution:
Advising clients globally who are involved in a wide range of disputes and regulatory issues.
Contact: Stewart Hey
Tel: +44 (0)20 7203 5014
Email: [email protected]
Personal Immigration:
Advising on UK immigration applications ranging from work permissions, employers' duties and compliance under the Points-Based System, to Tier 1 (Investor) visas and advising individuals and their families on personal matters.
Contact: Rose Carey
Tel: +44 20 7427 6524
Email: [email protected]
Private Property:
Advising on substantial residential property transactions for wealthy UK and international individuals, companies, and trustees.
Contact: William Marriott
Tel: +44 (0)1483 25 25 19
Email: [email protected]
Tax, Trust & Succession:
Providing advice to UK and international clients with the growth, preservation and distribution of their wealth amongst the generations during their lifetime and after their death.
Contact: William Begley
Tel: +44 20 7427 6549
Email: [email protected]
Ranked Offices
Provided by Charles Russell Speechlys
Contributions
6 Contributions provided by Charles Russell Speechlys
Slide 1 of 3
Trends and Developments | Bahrain
Law and Practice | Bahrain
Slide 2 of 3
Trends and Developments | Switzerland
Switzerland continued to build on its strengths as an international private wealth hub with a focus...
Law and Practice | Switzerland
The general counsel's comprehensive guide | Switzerland
Slide 3 of 3
Law and Practice | Hong Kong SAR, China
The general counsel's comprehensive guide | Hong Kong SAR, China
Law and Practice | Bahrain
The general counsel's comprehensive guide | Bahrain
Charles Russell Speechlys rankings
High Net Worth Guide 2022
Filter by
Canada
Private Wealth Law
1 Ranked Lawyer
Cheltenham and surrounds
Private Wealth Law
1 Department
4 Ranked Lawyers
Department
Lawyers
China
Private Wealth Law (International Firms)
1 Department
3 Ranked Lawyers
Department
Private Wealth Law (International Firms)
Lawyers
Guildford and surrounds
Private Wealth Law
1 Department
1 Ranked Lawyer
Department
Lawyers
Italy
Private Wealth Law
1 Ranked Lawyer
London (Firms)
Private Wealth Disputes
1 Department
4 Ranked Lawyers
Department
Lawyers
Private Wealth Law
1 Department
13 Ranked Lawyers
Department
Lawyers