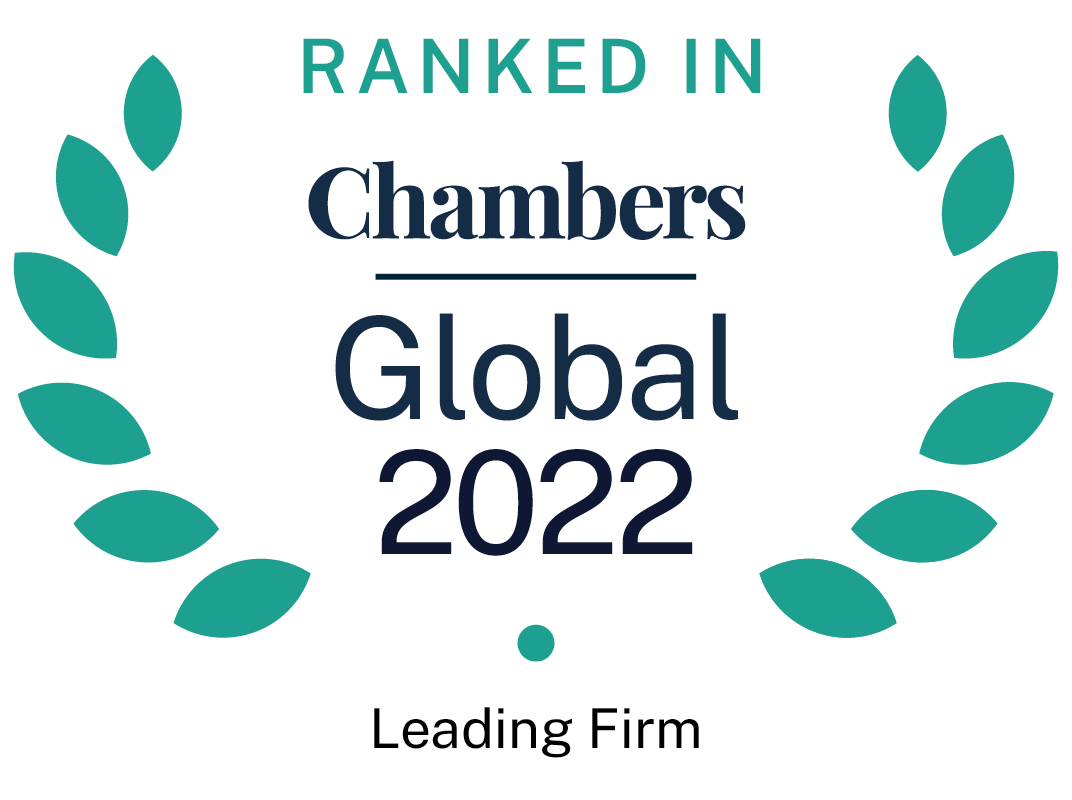 About
Provided by Cases & Lacambra
Global
Number of partners: 20
Number of lawyers: 60
Languages: Catalan, English, French, Spanish
Firm Overview:
Cases & Lacambra is a client focused international law firm, with a deep commitment to offer the best comprehensive advice in business law. The firm, with presence in Europe and America, has a highly tested track record in complex transactions involving the financial sector, special situations, financial markets regulations, cross-border disputes and transactions with a relevant tax sensibility.
Advice focuses on providing bespoke solutions for clients, that include financial institutions, investment services companies, investment funds, family offices, business conglomerates and high net worth individuals. Teams are high-profile, committed to excellence and cross-border oriented. Cases & Lacambra has its head offices located in the Principality of Andorra and Spain.
Main Areas of Practice:
Financial Services
Tax
Corporate & M&A
Arbitration & Litigation
Foreign Investment & Real Estate
Special Situations, Restructurings & Insolvencies
Financial Services:
Cases & Lacambra's Markets and Financial Services group the core business of the firm area and is comprised of four subareas:
■ Banking & Regulatory
■ Finance
■ Investment Funds
■ Capital Markets Derivatives & Structured Products
Most members of the team have previously served as counsels in renowned banks and financial institutions enabling the team to provide highly practical and focused advice.
Corporate & M&A:
Cases & Lacambra's Corporate & M&A team advises on a wide range of sophisticated matters concerning corporate law, mergers and acquisitions and commercial law.
The team is especially experienced in advising on complex transactions involving financial players, such as private equity funds and financial institutions, as well as on the financial regulation aspects concerning M&A transactions.
The Corporate & M&A team works in perfect coordination with the Tax team, in order to ensure an appropriate structuring of the transactions in which it is involved, as well as with the Banking & Finance team, regarding the financing of the M&A process at hand. The firm's Corporate & M&A practice is divided in the following areas: (i) M&A, (ii) Company Law and Corporate Governance, (iii) Listed Companies, (iv) Family Owned Businesses, and (v) Commercial Agreements.
Arbitration & Litigation:
Cases & Lacambra's litigation and dispute resolution department is highly specialised in the banking sector. The team's clients usually face complex litigation procedures that require a high level of specialisation.
The banking litigation team regularly advises institutional clients in claims and controversies related with the banking sector.
Tax:
Cases & Lacambra's tax practice group focuses on tax advice to private client, high net worth individuals and corporates. The tax practice advises in reorganisations and tax planning. The team also provides tax advice on a regular basis to large multinational companies and undertakings such as funds, typically assisting these clients in more complex tax issues and strategies.
Foreign Investment & Real Estate:
Cases & Lacambra's foreign investment and real estate areas are well known for having a large expertise in the real estate sector. The team is focused on transactions with added value and a relevant upside. The firm advise foreign investors, (mainly funds and family offices) in the acquisition process of several trophy assets and or financial indebtedness related to this sector.
Public & Environmental Law:
The firm advises private clients, including investment funds and family offices, in their relationship with the Public Sector. In addition, the team also provides advisory services to public administrations, public companies and other public sector organisations. The team has a comprehensive knowledge of the functioning of the public sector and its regime of responsibilities, which is an essential requirement for advising private clients in all possible interactions with the Administration, including contentious-administrative procedures. The group also provides advice to the Administration, both in planning and drafting of regulatory projects as well as in its interactions with other administrations and private parties. The Public and Environmental Law Group of practice comprises the following specialised sub-areas: administrative procedures; contentious-administrative procedures; public procurement; urban planning and environment.
Special Situations, restructurings & insolvencies:
Cases&Lacambra's Special Situations team is a multidisciplinary and cross-border team that provides advice in the context of critical transactions that are key to the continuity of both regulated and non-regulated companies.
Offices Contacts:
Andorra:
Corporate, Financial Services:
■ Miguel Cases
Email: [email protected]
■ Laura Nieto
Email: [email protected]
Corporate, Foreign Investment & Real State:
■ Marc Ambrós
Email: [email protected]
Public & Environmental Law – Litigation – Labour:
■ Elena Redondo
Email: [email protected]
Tax:
■ Alberto Gil
Email: [email protected]
■ Albert Hinojosa
Email: [email protected]
Spain:
Financial Services:
■ Miguel Cases
Email: [email protected]
■ Toni Barios
Email: [email protected]om
■ Araveli Leyva
Email: [email protected]
■ Claudi Rossell
Email: [email protected]
Corporate & M&A:
■ Lucas Palomar
Email: [email protected]
■ Bojan Radovanovic
Email: [email protected]
■ Pablo Echenique
Email: [email protected]
■ Jose Manuel Llanos
Email: [email protected]
Arbitration & Litigation:
■ Jose Piñeiro
Email: [email protected]
■ Fabio Virzi
Email: [email protected]
Tax:
■ Ernesto Lacambra
Email: [email protected]
■ David Navarro
Email: [email protected]
■Jaume Perelló
Email: [email protected]
■ Jorge del Castillo
Email: [email protected]
Foreign Investment & Real Estate:
■ Daniel Tienda
Email: [email protected]
Ranked Offices
Provided by Cases & Lacambra
Andorra - Head office
Escaldes-Engordany

C/ Manuel Cerqueda i Escaler 3-5, A, Escaldes-Engordany, Escaldes-Engordany, Andorra, AD 700

Tel: +376 728 001
Spain
Barcelona

Avenida Pau Casals 22, 4o, Barcelona, Catalonia, Spain, B-65965188

View ranked office
Contributions
12 Contributions provided by Cases & Lacambra
Cases & Lacambra rankings
Global Guide 2022
Filter by
Andorra
General Business Law
1 Department
2 Ranked Lawyers
Department
Lawyers
Spain
Banking & Finance
1 Department
2 Ranked Lawyers
Department
Lawyers
Articles, highlights and press releases
1 item provided by Cases & Lacambra