Campos Mello Advogados in cooperation with DLA Piper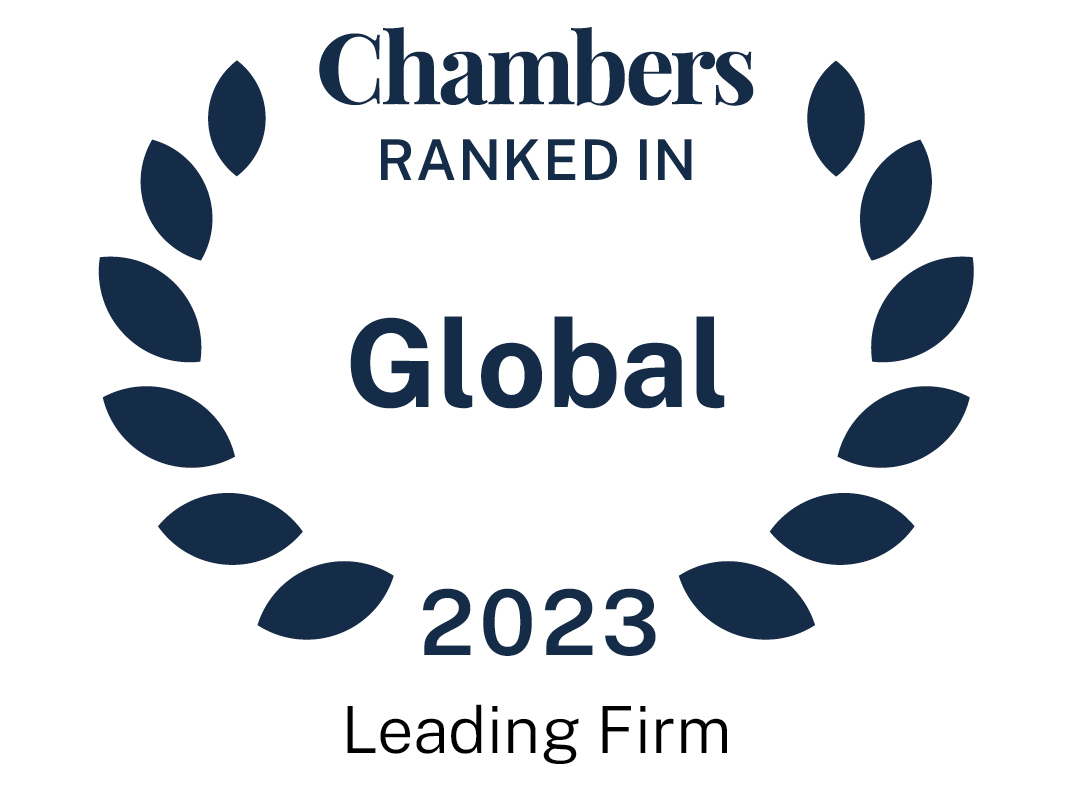 About
Provided by Campos Mello Advogados in cooperation with DLA Piper
Global
Campos Mello Advogados is a full-service law firm with over 40 years of experience in Brazil and has been collaborating with DLA Piper- one of the largest law firms globally - since 2010. This relationship allows access to a platform with over 5,000 lawyers, in 90 offices and more than 40 countries.
This unique network ensures access to knowledge, best practices, and qualified information, which allows the firm to have in-depth knowledge of different sectors of the economy and company sizes. This results in a business-oriented approach to clients, seeking innovative and effective solutions. The result is high-quality legal advice and integrated solutions capable of meeting the needs of the most demanding market standards.
Our team
Its team is the truest representation of Campos Mello Advogados' mission: a diverse, highly qualified, and experienced that works tirelessly to find the best solutions for its clients. The combination of personnel and unique knowledge is the main driver to CMA's growth and recognition as a firm of excellence in all industries where we have a presence. Currently, the associate-to-partner ratio of the firm is 3:1 – one of the lowest ratios in the market, which, as a benefit, enables leaders to participate in, and follow more closely, the execution of all work. In addition, a back-office support structure ensures modern, appropriate management processes, enhancing productivity and operational efficiency.
Managing partner: Fabio Perrone Campos Mello
Partners: Alex Jorge, Alexandre Calmon, Ana Cristina Valentim, Ana Paula Chagas, Antonio Tovo, Bernardo Buarque Schiller, Bruna Barbosa Rocha, Camila Caetano, Carolina Caiado, Carolina Sant'Angelo, Domiciano Sá, Fabiano Gallo, Felipe Hermanny, Flavia Ganzella, Humberto Marini, Ivandro Ristum Trevelim, Jaqueline Suryan, João Marçal Martins, Jorge Gallo, Juliana Nunes, Leandro Rinaldi, Leonardo Ribas, Leonardo Rzezinski, Luciana Martorano, Marcella Hill, Marcelo Frazão, Marcio Meira de Vasconcellos, Maria Eduarda Bérgamo, Mauricio Tanabe, Mirella Kaufman, Miriam Machado Kleissl, Oduvaldo Lara, Paula Mena Barreto, Paulo de Bessa Antunes, Paulo Renato Barroso, Pedro Correa (COO), Rafael Bussière, Rafaella Chiachio, Renata Amorim, Renato Lopes da Rocha, Ricardo Caiado Lima, Roberto Vianna do R. Barros, Victor Kampel, and Vilmar Luiz Graça Gonçalves.
Of counsels: Mariana Jardim, and Ronaldo Marcelo.
Practice areas
In addition to possessing deep legal knowledge of the different practice areas we cover, Campos Mello Advogados always seek to understand the context of its client's business. Deeply understanding industries and market challenges is indispensable to adding value to the work. At CMA, we have vast experience in meeting the legal needs of our clients, wherever they are. The firm's extensive knowledge of the specificities of every sector of the economy has been one of its differential advantages in the creation of valuable solutions.
CMA wants to be perceived as much more than a law firm: a solutions partner that supports the development of Brazilian and foreign companies.
Legal practice areas: Antitrust & Competition, Banking & Finance, Compliance & Investigation, Commercial Contracts, Corporate, Cybersecurity, Data Protection, Dispute Resolution (Litigation, Arbitration & Mediation), Environmental, ESG (Environment, Social, and Governance), Intellectual Property (Trademarks, Patents, Copyrights/Software), Labor & Pensions, Mergers & Acquisitions, Private Equity, Private Wealth, Public Law & Governmental Affairs, Real Estate, Reorganization & Bankruptcy, Tax, Venture Capital, and White-Collar Crime.
Industries: Consumer Goods & Retail, Food & Beverages, Energy & Natural Resources (Oil and Gas, Power, Mining), Sports, Hospitality & Leisure, Real Estate, Industrial, Infrastructure, Construction & Transport, Life Sciences, Healthcare & Cannabis, Capital Markets, Media & Entertainment, Ports & Shipping, Insurance & Reinsurance, Financial Services (investment funds and asset management), Technology, Telecommunications
Ranked Offices
Provided by Campos Mello Advogados in cooperation with DLA Piper
Brazil
São Paulo - SP

Av. Pres. Juscelino Kubitschek, 1455/12º andar Vila Nova Conceição , São Paulo - SP, Sao Paulo, Brazil, 04543-011

View ranked office
Contributions
1 Contribution provided by Campos Mello Advogados in cooperation with DLA Piper
Slide 1 of 1
Trends and Developments | Brazil
With a strong performance, the Brazilian real estate market grew at levels of 15% or more in the ye...
Trends and Developments | Brazil
With a strong performance, the Brazilian real estate market grew at levels of 15% or more in the ye...
Campos Mello Advogados in cooperation with DLA Piper rankings
Global Guide 2023
Filter by
Brazil
Banking & Finance
1 Department
1 Ranked Lawyer
Department
Lawyers
Roberto Vianna do Rego Barros
Compliance
1 Ranked Lawyer
Lawyers
Corporate/M&A
2 Ranked Lawyers
Lawyers
Corporate/M&A: Highly Regarded
1 Department
Department
Corporate/M&A: Highly Regarded
Energy & Natural Resources: Oil & Gas
1 Department
1 Ranked Lawyer
Department
Energy & Natural Resources: Oil & Gas
Lawyers
Alexandre Bittencourt Calmon
Intellectual Property: Trademark, Copyright & Trade Secrets
1 Department
1 Ranked Lawyer
Department
Intellectual Property: Trademark, Copyright & Trade Secrets
Lawyers
Paula Mena Barreto Pinheiro
International & Cross-Border Capabilities
1 Department
Department
International & Cross-Border Capabilities
Lawyers