Çakmak Attorney Partnership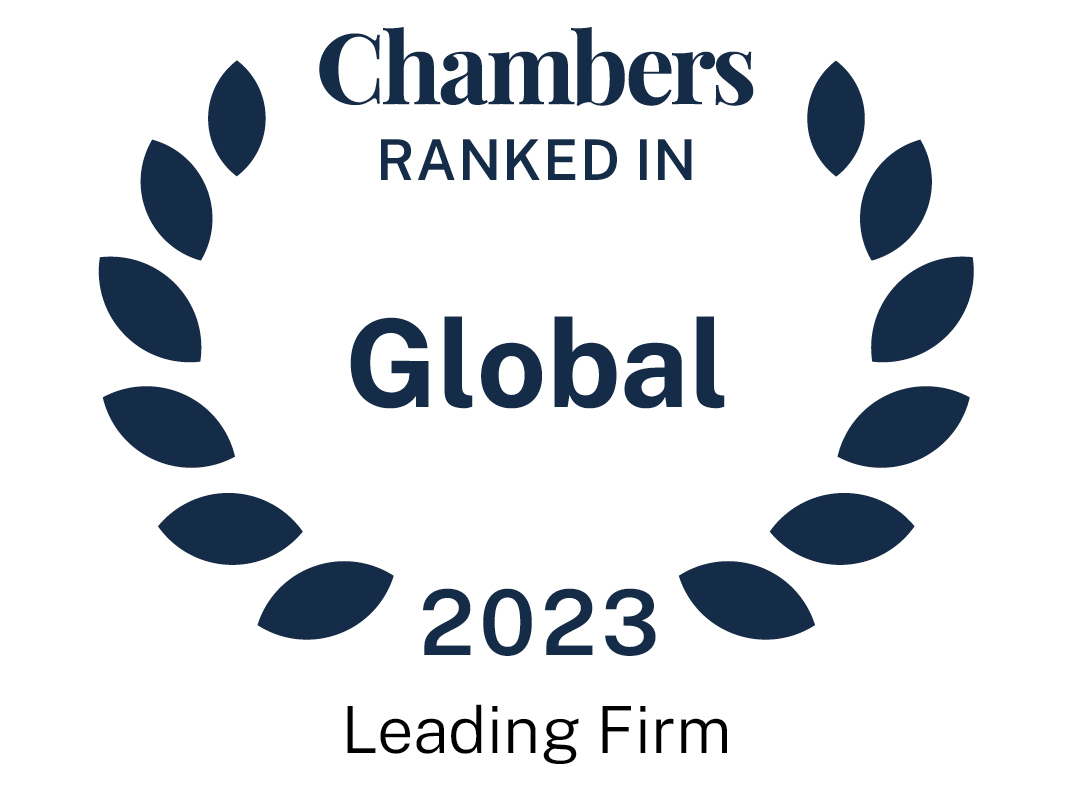 About
Provided by Çakmak Attorney Partnership
Global
Managing Partner: Mesut Çakmak
Number of partners and counsel: 10
Number of lawyers: 16
Languages: English, Turkish, French
Firm Overview:
Çakmak has two fully functional offices in Ankara and İstanbul. The Firm's presence in Ankara, Turkey's capital, gives the Firm a distinct advantage. Its close proximity to and long-standing familiarity with all relevant government agencies and authorities enable the Firm to undertake its services in the most effective and cost efficient manner possible. Çakmak's office in İstanbul gives the Firm a great opportunity to be close to many multi-national companies, local companies, and financial institutions. With its extensive experience, premier client base and history of working on complex, cutting edge legal transactions, Çakmak has:
- A market-leading understanding and awareness of the legal, regulatory, political and economic environment,
- Extensive experience in project finance, banking & finance, corporate/M&A, dispute resolution, and antitrust/competition as well as sectoral expertise in power, oil & gas, mining & metals, construction & infrastructure, pharmaceuticals & healthcare, and telecoms & media,
- A leading role in the pioneering health and transportation public private partnerships (PPP) in Turkey, and
- A clear understanding of the potential investment opportunities and a familiarity with the market leaders in key sectors.
Main Areas of Practice
Projects & Energy
Energy and infrastructure projects are Çakmak's core practice areas, and Çakmak is consistently recognized as a top firm in Turkey in these practice areas. Çakmak has vast experience and strong expertise in all aspects of project finance and acts on behalf of sponsors, developers, lenders, equity investors and multilateral agencies involved in the development of major projects, notably in the energy, infrastructure, transportation, industrial and healthcare sectors.
Power:
Çakmak acts for developers, sponsors and lenders in the development and financing of generation and distribution power projects in Turkey. Firm has particular experience in renewable and thermal power projects in all available structures including concession and merchant power plants and has represented investors in several recent power sector privatizations.
Oil & Gas:
Çakmak advises national oil companies, multinational oil companies, local companies, lenders and equity investors in matters involving upstream, mid-stream and downstream oil and gas projects, international transportation of pipeline oil and gas, the import of natural gas, the purchase of oil exploration licenses, natural gas purchase contracts, LNG master sales agreements, and cross-border gas sales.
Dispute Resolution:
Çakmak has an outstanding dispute resolution practice and is consistently recognized as a leading firm in Turkey for administrative and commercial litigation; international and local arbitration. Çakmak represents clients in all forms of commercial, administrative and investment dispute resolution, and routinely assists clients with disputes arising out of complex, high-value, cross-border transactions.
Corporate/Mergers & Acquisitions:
Çakmak advises multinational industrial and service businesses and major commercial and investment banks in structuring and completing domestic and cross-border joint ventures, M&As, and corporate matters.
Banking & Finance:
A major component of Firm's banking and finance practice consists of advising lending institutions in financings, and equity investments in the energy, power, oil and gas, mining, retail, transportation, and healthcare sectors.
Administrative Law & Regulatory Matters:
Çakmak has special expertise in administrative law and advises its clients on administrative law and regulatory matters primarily concerning the energy and infrastructure areas, construction disputes, competition law disputes, and public tenders.
Transportation:
Çakmak represents investors and lenders in significant projects in the transportation sector, including ports, airports, railways, highways, and tunnels.
Mining:
Çakmak represents multinational and local companies in the development of mines and provides assistance in all mining related matters including the development of natural resources, the transfer of mining licenses and royalties, and legal due diligence studies regarding mining permits and leases.
Health PPPs:
Çakmak has been extensively involved in the development and financing of the pioneer healthcare projects and several others under Turkey's healthcare PPP program, representing the lenders and sponsors.
Privatisation:
Çakmak is one of Turkey's leading law firms in advising lenders and strategic investors on privatizations and financing of privatization acquisitions.
Competition (Antitrust):
Çakmak provides legal services in all areas of competition law with the assistance of reputable competition law experts including legal advice on M&As, distribution agreements, compliance matters and antitrust issues, and representation in investigations concerning different sectors at the Turkish Competition Authority and Turkish administrative courts.
Employment:
Çakmak assists a wide variety of clients with respect to employment related matters and in connection with labor law compliance and has considerable experience in drafting employment contracts.
Aviation:
Çakmak advises airline operators, aircraft and engine manufacturers, banking and financial institutions and other players in the aviation industry on the full array of legal transactions.
Çakmak's recent matters include representation of:
Entek Elektrik, a subsidiary of Koç Holding engaged in the energy sector, on its acquisition of Süloğlu wind power plant with an installed capacity of 60 MWe, and its O&M services company, from STEAG GmbH.
ENGIE in the sale of its shares in İzgaz, Baymina and EPG, to Palmet Enerji.
Turcas Petrol A.Ş., in the sale of its 100% shares in Turcas Kuyucak Jeotermal Elektrik Üretim A.Ş. to Albioma SA, a listed French energy company.
BayernLB and Garanti BBVA as lenders in relation to the financing of the corporate acquisition for the Fener, Çerkes and Hamsi wind power plant projects in Turkey.
Rönesans in relation with the contemplated acquisition the 51% of the total shares held by WeBuild, Kayı and Samsung in the Project Company of the Gaziantep Health PPP Project.
Voodoo SAS owned by Stan Holding, a French mobile games company, in its acquisition of 100% of the shares of Fabrika Games, a Turkish tech start-up company.
Landesbank Baden-Württemberg and KfW Ipex-Bank in connection with the Euler-Hermes covered financing of 132 MW Phase II extension investment of the Karaburun Wind Farm Project. Çakmak represented the same lenders in connection with the Euler-Hermes covered financing of 120 MW Phase I investment of the same project, which was successfully closed in 2012.
ERG with regards to the construction, operation, financing and post-financing of the Ankara-Niğde Highway Project. This project was awarded in Bonds & Loans Turkey 2019 Awards as the winner of "Transport Finance Deal of the Year" and runner up for "Infrastructure Finance Deal of the Year".
ERG İnşaat with regard to the sale of all of its interest in the Afşin-Elbistan (A) Thermal Power Plant to Çelikler Holding.
Gama Holding and Türkerler İnşaat, the sponsors, with regard to the financing of the construction and operation of the 2,060 bed İzmir Bayraklı and 1,180 bed Kocaeli Integrated Health Campus PPP Projects.
The lenders in connection with the financing for the privatization of the Kadıncık I and Kadıncık II Hydroelectric Power Plants under the transfer of operating rights method and the refinancing of the operational hydroelectric power plant portfolio of IC İçtaş Hidroelektrik ve Termik Enerji and Trabzon Enerji.
Three Turkish energy companies in ICC and SCAI arbitrations involving total claims of over EUR 750 million.
The Boeing Company, BIC Boeing International Corporation, and BAC in relation to their sales, financing and other business activities in Turkey.
Visa Europe with regard to its credit card operations in Turkey.
Western Union with regard to its money transfer operations in Turkey.
Ranked Offices
Provided by Çakmak Attorney Partnership
Turkey
Istanbul

Zorlu Center D Lobisi, Daire 356 Levazım Mahallesi, Koru Sokak No:2, Istanbul, Istanbul, Turkey, 34340 Beşiktaş

View ranked office
Çakmak Attorney Partnership rankings
Global Guide 2023
Filter by
Turkey
Corporate/M&A
1 Department
Department
Dispute Resolution
1 Department
1 Ranked Lawyer
Department
Lawyers
International & Cross-Border Capabilities
1 Department
Articles, highlights and press releases
8 items provided by Çakmak Attorney Partnership