about
ranked departments
Ranked Lawyers
ranked offices
Firm profile for Global 2021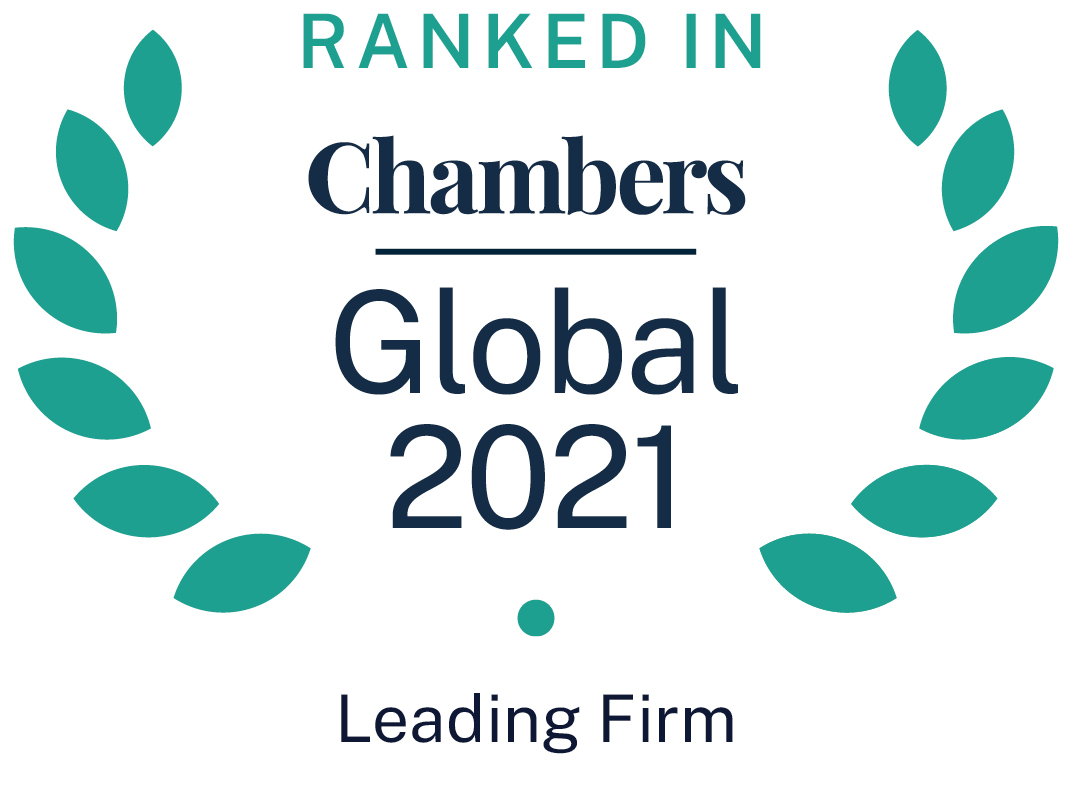 This firm is also ranked in:
USA 2021
UK 2022
Europe 2021
About
This content is provided by Cahill Gordon & Reindel LLP.
Chairman: William M. Hartnett
Co-Administrative Partners: Helene R. Banks, Brian T. Markley
Number of partners: 72
Number of other lawyers: 250
Firm Overview:
Cahill is among the most successful law firms in the world. With a history of legal innovation dating back to the firm's founding in 1919, Cahill is trusted by market-leading financial institutions, companies and their boards to manage significant corporate and financing transactions, litigation, and regulatory matters. Based in New York, Cahill also has offices in London and Washington, D.C.
Main Areas of Practice:
Transactional:
Cahill represents a broad range of financial institutions and public and private companies in all types of transactional and advisory work. In addition to the firm's industry-leading capital markets and lending practice, its mergers and acquisitions, corporate advisory and restructuring practices, supported by specialists in anti-bribery and anti-corruption, antitrust and CFIUS, cyber and information security, environmental, executive compensation and employee benefits, intellectual property and tax, deliver solutions-focused advice and deal execution.
Capital Markets & Lending:
Widely recognized as the leading law firm in leveraged finance, Cahill has long and close working relationships with many prominent international banking institutions. Its capital markets and lending practice represents lenders and borrowers in loan financings, underwriters and issuers in debt, equity and equity-linked securities offerings and dealer managers and solicitation agents in exchange offers, tender offers and consent solicitations, in leveraged, distressed, high-grade and cross-over credits. Cahill also represents mezzanine lenders and private equity investors in leveraged and strategic transactions.
Cahill's capital markets practice serves companies across the full spectrum of global commerce, including in the business services, e-commerce, energy, entertainment, financial services, food & grocery, healthcare, infrastructure, manufacturing, oil & gas, pharmaceuticals, real estate, telecommunications and travel industries, among others.
Cahill has longstanding and trusted relationships with the world's most prominent lending institutions and works collaboratively with leading private equity firms and corporations and their counsel, including on cross border transactions. Cahill has advised financial institutions on many of the largest and most sophisticated M&A and LBO debt financings, including nine of the ten largest U.S.-based LBOs completed to date.
A dominant force in the high-yield market, Cahill has been ranked #1 in the league tables for advice to underwriters of high-yield bonds by Bloomberg since 2005 and ranked #1 for advice to arrangers of leveraged loans by Refinitiv (formerly Thomson Reuters LPC) since 2010.
Leveraged Finance in London:
Cahill's broad reach, depth of experience in leveraged finance and unmatched lending relationships place it at the forefront of the most sophisticated and challenging financial transactions in the global markets. As a result, Cahill is often the first among its peers to identify emerging trends and help clients overcome their most challenging obstacles as markets and deal terms evolve. With our expanded London offering, lenders and other participants involved in European and cross-border transactions are well-placed to benefit from Cahill's deep relationships, extensive market and sector experience and market leading know-how.
Mergers & Acquisitions:
Cahill advises public and private corporations, private equity firms and their portfolio companies, and boards and special committees across a variety of industries in connection with mergers, acquisitions, dispositions, joint ventures, spin-offs and other significant strategic transactions. The firm also advises clients on acquisition finance, growth equity and other minority investments, governance, disclosure and compliance matters, providing its clients a single point of contact and delivering exceptional efficiency.
Corporate Advisory: As regular outside counsel to a diverse group of U.S. and non-U.S. private and public companies, Cahill advises on all aspects of corporate governance, regulatory compliance and planning, board and executive compensation, corporate investigations and crisis management and other legal issues in all aspects of our clients' businesses. In the increasingly important area of ESG, we also provide companies advice on navigating sensitive issues and disclosure. Our extensive experience in this area enables us to provide efficient, cost-effective counseling and guidance on the full spectrum of issues facing companies, at all stages of growth.
Bankruptcy & Restructuring:
Cahill frequently represents and advises all of the various constituents in complex domestic and cross-border restructuring matters, including formal bankruptcy court proceedings and out-of-court transactions. It has significant experience representing debtors and borrowers, Cahill's boards of directors, equity sponsors and other investors and regularly represent administrative and collateral agents and lenders, including DIP and exit lenders, with respect to secured financings in bankruptcy and restructuring matters.
Litigation:
In its litigation practice, Cahill manages large-scale securities, insurance, antitrust, First Amendment, intellectual property, professional liability, white collar and corporate governance matters that are often international in scope.
Securities Litigation & White Collar Defense:
Cahill lawyers have been on the front lines of largescale securities litigation for nearly a century, focusing on the leading issues of the day. Cahill represents issuers, underwriters, bank lenders, placement agents, officers and directors, accountants, lawyers and investors in large-scale securities litigation and investigations throughout the world. It has represented participants in complex securities class action litigation and parallel governmental investigations involving financial exposures in the billions of dollars. Often these matters involve coordination with parallel governmental investigations, congressional and regulatory investigations, domestic and foreign bankruptcies and state court actions.
Corporate Governance & Investigations:
Cahill advises boards of directors, special committees, and directors and officers of publicly held companies in significant corporate governance matters and investigations. Its lawyers have extensive experience conducting multinational investigations involving alleged violations of the Foreign Corrupt Practices Act (FCPA), The Office of Foreign Assets Control (OFAC) regulations and commercial bribery laws, Bank Secrecy Act and anti-money laundering. Cahill has managed investigations involving wire and mail fraud, healthcare fraud, tax fraud and fraud alleged under the False Claims Act and those arising from computer hacking and data breaches. Cahill also has a long track record conducting antitrust and price fixing investigations in markets including healthcare, pharmaceuticals, automotive industries, paper products, homebuilding, and tobacco.
Global Risk Assessment & Anticorruption Compliance (FCPA)
Cahill's renowned cross-border risk assessment and due diligence practice advises some of the world's largest and most respected global companies on the full range of anti-corruption matters, including due diligence, compliance, training, investigations and defense. Leveraging our experience in over 50 countries, our team brings familiarity with local challenges while developing practical compliance solutions.
Financial Institution Litigation, Regulation & Enforcement:
Cahill's broker-dealer practice ranges from narrow investigations regarding the activities of individual traders to some of the broadest global financial market inquiries ever undertaken.
Antitrust Litigation:
Cahill's lawyers are trained in a comprehensive range of antitrust and competition matters, from class action litigation and criminal and civil investigations to M&A and other strategic transactions. Cahill litigators represent clients in major civil and criminal investigations and have extensive experience defending antitrust suits asserting price fixing, bid rigging and boycotts, among other claims. It has been involved in many of the most consequential antitrust investigations and related class actions in recent years, including LIBOR, municipal bond derivatives, insurance brokerage fees, IPO underwriting fees, music CDs, vitamins and thermal fax paper.
Keep abreast of Cahill's recent work at: www.cahill.com/news.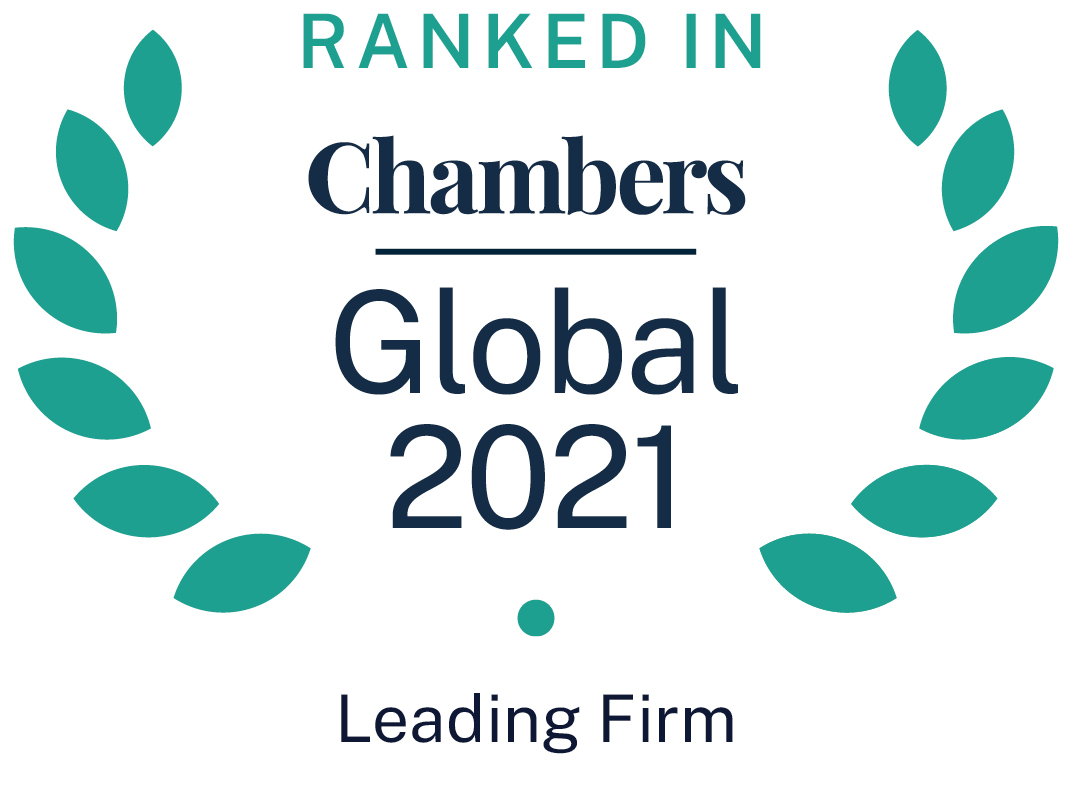 This firm is also ranked in:
USA 2021
UK 2022
Europe 2021
Ranked Departments
Chambers Research is conducted by 200 Research Analysts, across 200 jurisdictions and provides nearly 6,000 rankings tables. Annually we collect hundreds of thousands of responses from clients, the majority via in-depth interview. Learn more about our methodology.
Global-wide
---
Capital Markets: High-Yield Products
Band 1
USA
---
Ranked Lawyers
Chambers Research is conducted by 200 Research Analysts, across 200 jurisdictions and provides nearly 6,000 rankings tables. Annually we collect hundreds of thousands of responses from clients, the majority via in-depth interview. Learn more about our methodology.
Find this firm's ranked individuals based on your requirements using the Location, Practice Area or Band filter below.
Ranked Offices
Chambers Research is conducted by 200 Research Analysts, across 200 jurisdictions and provides nearly 6,000 rankings tables. Annually we collect hundreds of thousands of responses from clients, the majority via in-depth interview. Learn more about our methodology.
Ranked Offices
Head Office




Head Office
32 Old Slip
New York
New York
USA
NY 10005-1702
View head office profile