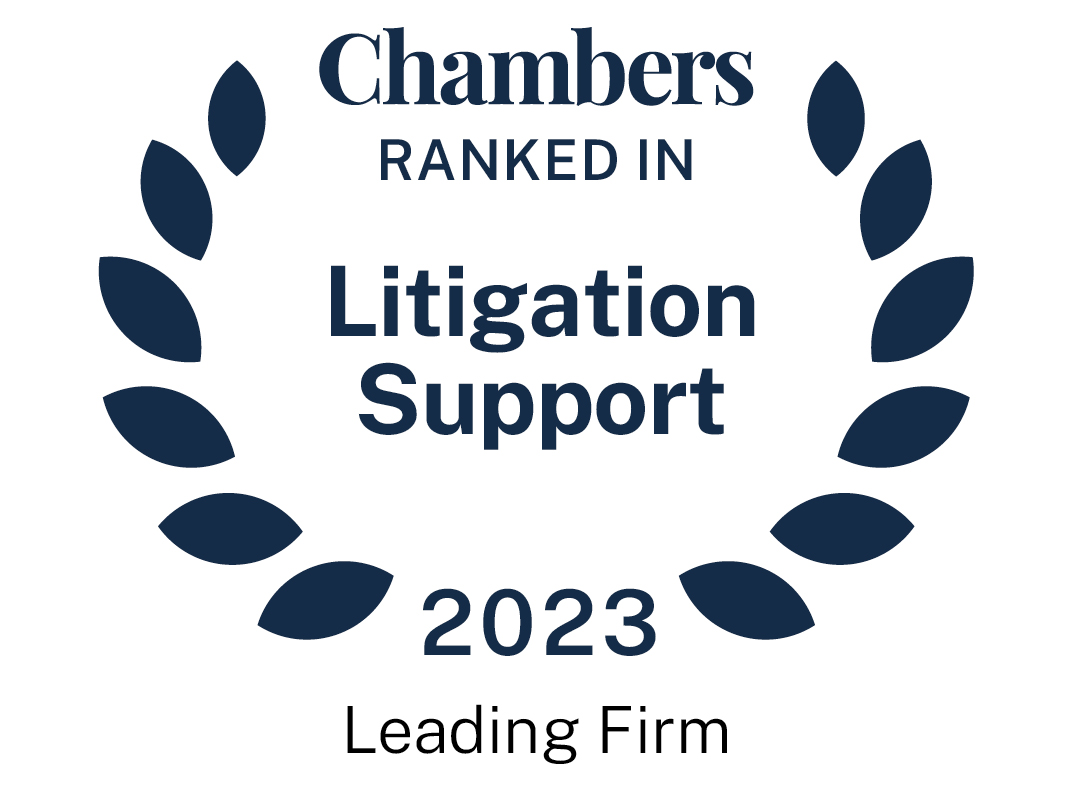 About
Provided by Byfield Consultancy
Litigation Support
Firm Overview
Byfield provides reputation counsel to the legal sector to build brands, protect reputations, and support litigation. Founded in 2007 to coincide with the advent of the Legal Services Act 2007, Byfield's work enhances law firms and legal sector clients' businesses, market perception, and value. Based in the legal heart of London, Byfield delivers decisive, essential advice on litigation PR, reputation and crisis management, media relations, digital communications, campaigns, and brand-building to clients operating nationally and globally.
Main Areas of Practice - Litigation PR
Byfield is one of the UK's most experienced specialist litigation PR consultancies. The senior team includes co-founder and managing direct Gus Sellitto, director Michael Evans, former Europe, Middle East & Africa head of communications for Baker McKenzie, and director Ben Girdlestone, former head of communications for Slaughter and May.
Byfield supports clients through the dispute process in what are often highly complicated and high-stakes cases. The consultancy acts for businesses, and institutions, high-net-worth individuals, charities and individuals, and public figures.
Byfield has built significant experience in managing the PR aspects of group litigation. The consultancy launched the first shareholder group action against a major retailer for alleged accounting irregularities and the first shareholder group action in the 'dieselgate' scandal. More recently, Byfield represented claimants in the UK forex cartel claim in front of the Competition Appeal Tribunal.
Byfield is particularly well known for acting for law firms who are facing litigation and regulatory proceedings in front of the Solicitors Disciplinary Tribunal. It has also acted for regulated entities and individuals facing civil actions in a number of white-collar crime actions.
Byfield's experience in litigation PR includes international arbitrations and multi-jurisdictional disputes, major commercial contract disputes, libel and defamation, professional negligence claims, employment tribunals, class actions/ group actions, public inquiries, personal injury and clinical negligence claims, and major regulatory cases with both civil and criminal sanctions. These have spanned multiple courts, tribunals, and jurisdictions.
As a legal sector specialist, Byfield works closely with dispute resolution lawyers and in-house legal counsel to ensure the communications strategy dovetails the litigation strategy. Byfield's in-depth understanding of the court process and the parameters within which the media operate means that the team there is well-placed to support clients before, during, and after any litigation.
Byfield offers clients a complete service in litigation PR spanning: preparation of messaging and communication materials in advance of any litigation becoming public; through-trial media and stakeholder communications management, including attendance at court and managing the media during court proceedings; and post-trial reputation rebuild.
Additionally, Byfield proactively contributes to the international litigation and dispute resolution community by promoting the litigation practices of leading law firms. This includes having worked with London International Disputes Week (LIDW) to promote this important and high-profile event amongst the international litigation community.
Byfield is also a founding member of Mirovia an international network of specialist legal communications agencies, including a number of whom, are litigation PR specialists.
Ranked Offices
Provided by Byfield Consultancy
Byfield Consultancy rankings
Litigation Support Guide 2023
UK-wide
Litigation PR & Communications
1 Department
2 Ranked Lawyers
Department
Litigation PR & Communications
Lawyers