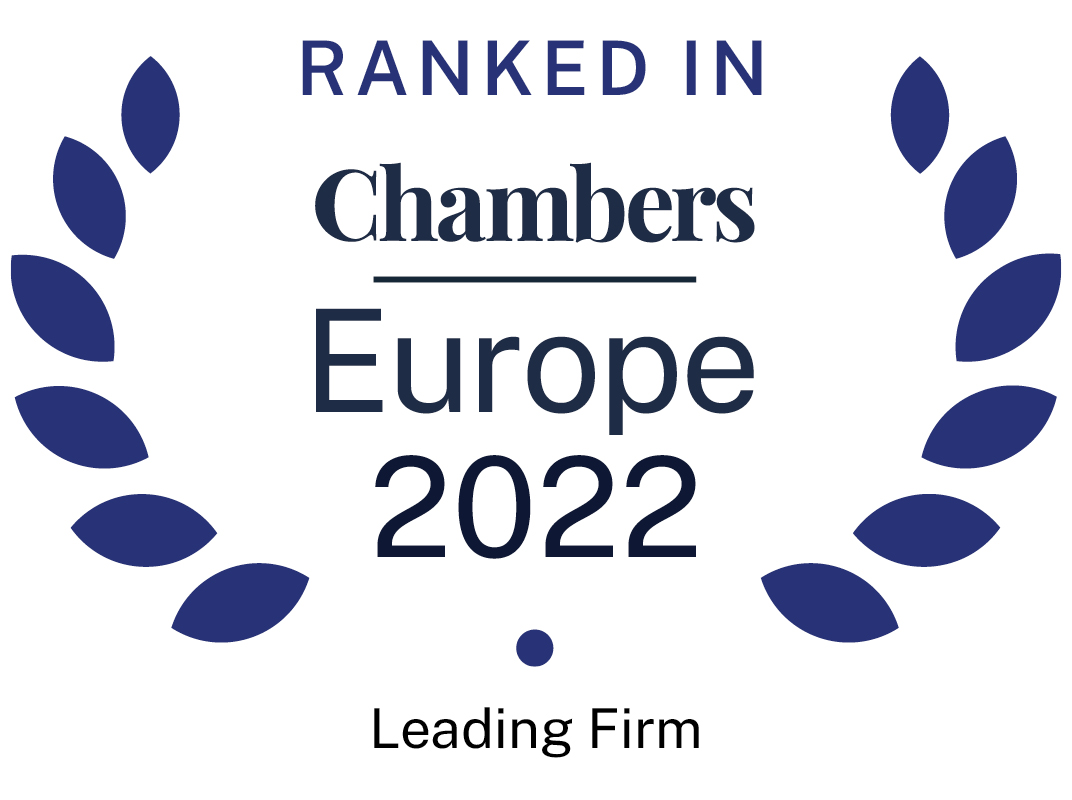 About
Provided by Bredin Prat
Europe
Managing Partner: Didier Martin
Number of partners worldwide: 50
Number of lawyers worldwide: 180+
Languages: Arabic, Bulgarian, Chinese, Dutch, English, Farsi, French, German, Hebrew, Hungarian, Italian, Polish, Romanian, Russian, Serbian, Spanish
Firm Overview:
Bredin Prat is a pre-eminent independent law firm with offices in Paris and Brussels. Founded in 1966, it is widely recognised for providing a high standard of legal advice, expertise and sophistication in its selected practice areas. Over the last few years, the firm's growth from a leading French corporate and litigation 'boutique' to an over 190-lawyer-strong firm has mirrored the evolution of its domestic and cross-border practice and client base. This expansion has strengthened the firm's commitment to furthering its experience in specific chosen practice areas; experience built by a very low associate-to-partner ratio and the intense personal involvement of its partners. The firm takes particular pride in being recognised by peers, clients and professional observers as having a 'deep bench' of business sensitive talent, with many of its partners — from all generations — being widely viewed as leaders in their respective fields. Bredin Prat specialises in business law, particularly domestic and cross-border mergers and acquisitions. It also advises on finance and capital markets, competition, tax, litigation and arbitration, restructuring and insolvency, employment law, public law, and tech law.
Main Areas of Practice:
M&A:
Bredin Prat has worked on the majority of landmark M&A transactions (both public and private) in France over the past 30 years, including highprofile privatisations, recommended and hostile tender offers, and contested takeovers.
Private Equity:
Bredin Prat has built a strong private equity practice representing major French and international private equity funds and investment companies in significant buyouts of private and public companies. Working with teams specialising in tax and financing, the corporate practice is able to oversee entire transactions, from their financing to their legal and tax structuring.
Capital Markets:
Bredin Prat advises issuers on public offerings and private placements of securities in France, including initial public offerings, equity and convertible issues and privatisations.
Financing:
The team specialises in corporate borrowing whether in the form of loan finance or of capital market transactions. The team assists clients in a wide range of credit arrangements. The team regularly works on restructuring transactions.
Restructuring/Insolvency:
Bredin Prat has a very strong restructuring and insolvency practice with extensive experience in managing high-profile domestic and crossborder financial restructurings, distressed M&A transactions and insolvency situations.
Commercial Litigation:
The team advises its corporate clients on their high-profile litigations and complex disputes with their competitors, customers and consumer associations, and on matters related to partnership and joint-venture disputes. It also handles litigation with respect to takeovers and mergers, as well as matters related to the civil or criminal liability of corporate directors and executives.
Securities Litigation:
The practice handles large disputes between shareholders of listed and unlisted companies and often advises on litigation arising out of public offerings. The firm prides itself on its excellent reputation with the French courts, both of first instance and of appeal, and has extensive experience dealing with regulatory bodies such as the Autorité des Marchés Financiers (AMF).
Corporate & White-Collar Criminal Law Practice:
Bredin Prat has a leading corporate and whitecollar criminal law practice, assisting and representing companies and their executives before the French courts, at all levels, and before the stock exchange authorities in France and abroad. It regularly assists clients in multi-jurisdictional criminal investigations and proceedings such as alleged criminal antitrust matters, money-laundering, securities fraud, violations of corporate and stock exchange regulations, financial regulation and corrupt practices offences.
International Arbitration:
The team acts in domestic and international arbitrations in France and abroad, involving both French and foreign law, including disputes under various institutional rules as well as ad hoc arbitration. The firm's laywers are regularly asked to act as arbitrators in proceedings involving highly specialised matters under the aegis of arbitration institutions such as the ICC, ICSID, the LCIA, the DIAC and AFA.
Competition & EU Law:
Bredin Prat advises leading French and international companies on all aspects of competition law. The firm is regularly involved in high-profile merger and antitrust investigations before the national and European competition authorities and courts. It also advises clients on State aid issues, as well as on deregulation in the telecom, energy, transport and postal services sectors.
Tax Law:
The team regularly advises major French and international clients on domestic and cross-border transactions on all tax issues. They have also a renowned expertise in high-level tax litigations in a variety of situations, ranging from the first discussions and/or negotiations with the French tax authorities in the context of a tax audit, to assisting clients during dawn raids, defending cases before the Supreme Court or advising on questions of constitutionality before the Constitutional Council as well as defending clients in alleged abuse of law cases and in criminal proceedings involving tax fraud.
Employment Law:
The highly regarded employment law practice specialises in French and multi-jurisdictional employment law issues. The team is able to deliver full-service advice on all aspects of employment law, ranging from transactional work to complex litigation and day-to-day employment matters. The team advises clients on best strategy in order to reconcile business needs, timing considerations and labour law constraints.
Public Law:
The public law team regularly assists public authorities and economic operators in the preparation, negotiation and drafting of public contracts. The team also works alongside the corporate and M&A teams on acquisitions and reorganisations of wholly or partly State-owned or privately-held companies having entered into public contracts or operating under administrative authorisations. The firm covers all of the legal, regulatory and contractual aspects of regulated industries.
Tech Law:
The team regularly advises a broad French and international client base from various sectors on legal issues relating to new and emerging technologies and digitisation.
Ranked Offices
Provided by Bredin Prat
Contributions
3 Contributions provided by Bredin Prat
Slide 2 of 2
Trends and Developments | France
The grid of analysis for the qualification and tax treatment of gains arising from management packa...
Trends and Developments | France
The grid of analysis for the qualification and tax treatment of gains arising from management packa...
Bredin Prat rankings
Europe Guide 2022
Filter by
Europe-wide
Arbitration (International)
1 Department
1 Ranked Lawyer
Department
Arbitration (International)
Lawyers
France
Banking & Finance
1 Department
3 Ranked Lawyers
Department
Lawyers
Capital Markets: Equity
1 Department
1 Ranked Lawyer
Department
Lawyers
Competition/European Law
1 Department
4 Ranked Lawyers
Department
Lawyers
Corporate Compliance & Investigations
1 Ranked Lawyer
Lawyers
Corporate/M&A: High-end Capability
1 Department
9 Ranked Lawyers
Department
Corporate/M&A: High-end Capability
Lawyers