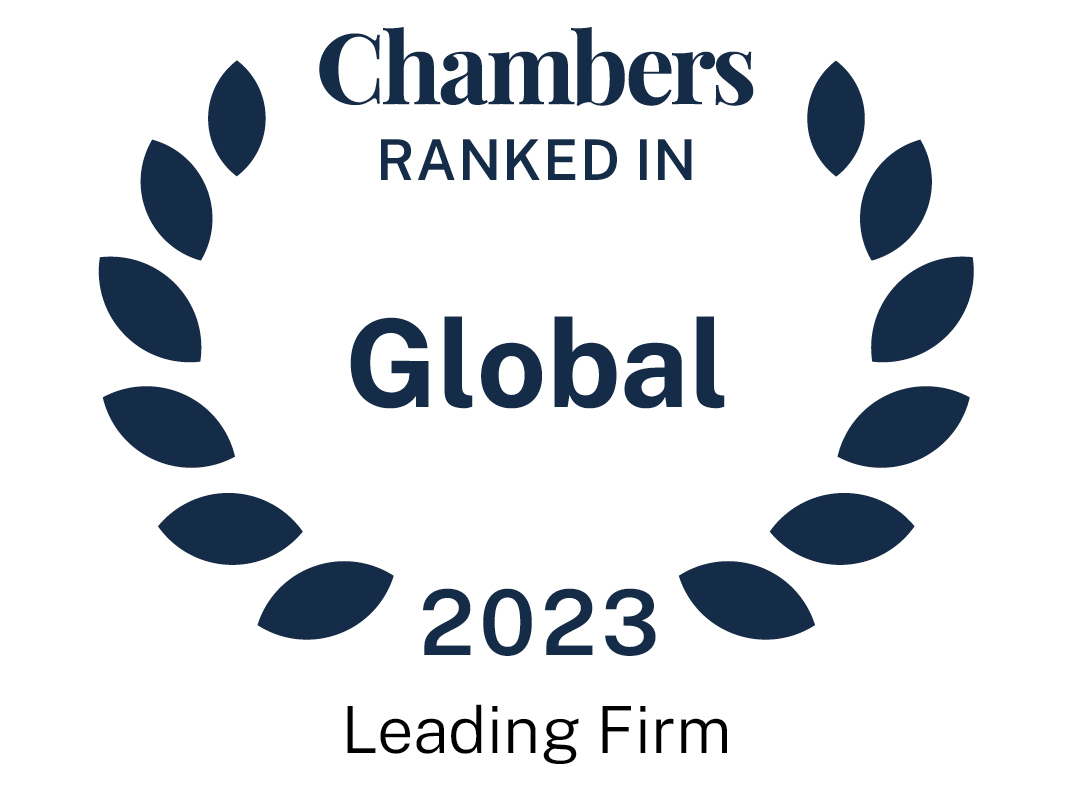 About
Provided by BLC Robert & Associates
Global
Managing Partner: Iqbal Rajahbalee, Senior Counsel
Number of lawyers: 30
Languages: English, French

Firm Overview:
BLC Robert is the leading independent business law firm in Mauritius providing assistance on diverse cross-border transactions originating from various parts of the world involving Mauritius. Innovative in its solution-driven approach, BLC Robert focuses its practice on definite areas of law where it can confidently display a combination of skills, experience and industry knowledge. BLC Robert is a member of the Africa Legal Network (ALN), recognised by international directories as the leading legal network of independent law firms in Africa.

Main Areas of Practice:
Lawyers at BLC Robert have a wide range of expertise, enabling them to provide clear, sound and timely legal advice on a full spectrum of areas including banking and finance, capital markets, financial services and regulatory, mergers and acquisitions, real estate and hospitality, corporate and commercial, taxation, insolvency, employment, dispute resolution, TMT and intellectual property.

Banking & Finance:
The team advises and provides support on domestic and cross border financing transactions covering the full spectrum of financing work from debt to specialist lending products. The team advises financial institutions on the regulatory and compliance aspects of their activities. Their clients are primarily local and international banks, development financial institutions, investment funds and project sponsors. In this unprecedent time of pandemic, the banking & finance team is extensively involved in advising lenders and borrowers on the structuring or restructuring of their facilities to face their new challenges.

Capital Markets:
BLC Robert provides legal assistance to clients on a wide range of capital markets work, from equity and debt securities to listed funds, structured products, exchange-traded funds and other innovative products in the Mauritian market as well as on dual listings. It engages with regulators and listing authorities at a policy-making level, especially in the context of the introduction of new product lines. The firm assists with all forms of capital raising: initial public offerings, follow on offerings, and private placements; listings of securities issued by local as well as international issuers on the Official Market and the Development & Enterprise Market of the Stock Exchange of Mauritius Ltd; takeovers and mergers; ongoing reporting and governance, regulatory, compliance and other disclosure requirements. The team recently acted as Mauritian legal advisor to (i) South Suez PE Investments Ltd on the listing of its shares on the Stock Exchange of Mauritius and (ii) Africa Rainbow Capital Investments Limited, a Mauritian company listed on the Johannesburg Stock Exchange, on its rights issue.

Corporate & Commercial; Mergers & Acquisitions:
The firm serves a variety of clients from multinational companies (with a number of those operating in the hospitality sector), banks and financial institutions on all aspects of the corporate sphere, from company formation, to advisory work, legal opinions, due diligence, transaction closings, mergers, listing rules, equity and quasi-equity investments, joint ventures, capital and debenture issues, drafting of share purchase, subscription and shareholders' agreements, drafting information memorandum and assisting clients on everyday matters. BLC Robert also advises on a number of real estate transactions with a particular focus on structuring including rental pool, tax advice on acquisition/disposition of immovable property, schemes (PDS, Smart City Schemes, amongst others), drafting of lease agreements, development management agreements and hotel amenities agreements. The team recently acted as legal advisor to Vivo Energy PLC on its USD 170 million acquisition of Engen International Holdings (Mauritius) Limited. The transaction has expanded Vivo Energy's operations to eight other countries in Africa taking its total presence to over 2,000 service stations, across 23 African markets. The firm has also recently acted for AEGIDE DOMITYS, a leading manager of senior serviced residences in France and Two Futures, a leading development management company in Mauritius on its EUR 58.5 million structuring and capital raise for the construction of Le Domaine de Grand-Baie, a 155-unit senior serviced residence located in Grand Baie. The innovative nature of the capital structure, which comprised equity, a structured bond issue of multiple tranches, maturities and security status and a syndicated loan facility, required expert advice and a bespoke drafting of the transaction documents.

Insolvency:
BLC Robert has extensive experience on both domestic and cross-border restructuring and insolvency matters. The firm has advised clients on complex restructurings and insolvencies, notably: secured and unsecured creditors on how best to protect their interests; in pre-insolvency scenarios and during insolvency proceedings; administrators and liquidators in collective proceedings on selling, conducting creditors' meetings, preparing reports for creditors, formulating complex restructuring plans and making ancillary court applications; insolvency practitioners in bringing and defending litigation during their appointments; receivers on various aspects of receiverships and potential acquirers of businesses and assets from insolvency practitioners and directors on their duties in situations of actual insolvency. Recently, the firm has acted for the administrators of the national airline company as well as the receiver of an Islamic bank.

Dispute Resolution:
The team provides robust advice on clients' legal positions, the strengths and weaknesses of their cases and the most effective avenues through which to settle the dispute, whether by mediation; narrowing down of issues and expert determination or arbitration of remaining issues; or by issuing formal legal notices. When necessary, the team represents clients in court litigation or proceedings before quasi-judicial bodies. Members of the firm regularly appear before the Commercial Division of the Supreme Court on a range of matters such as high-value commercial litigation and company law disputes; domestic and international arbitrations in commercial arbitrations; applications before specialist 'Designated Judges' of the Supreme Court in applications under the International Arbitration Act and New York Convention; the tax appeal authority in Mauritius and the Supreme Court on appeal from that instance in tax disputes on behalf of taxpayers. The team acted for Mastercard before the Competition Commission following investigations and recommendations made by the Executive Director of the Commission on the level of Issuer Interchange Fee set by Mastercard for Point of Sales transactions in Mauritius. The firm successfully appeared for arbitration claimants resisting a challenge to a USD 22 million (plus interest and cost) award in the first appeal from the Supreme Court of Mauritius before the Judicial Committee of the Privy Council in London.

Employment:
The firm's employment lawyer experts provide a wide range of services including general advice on employment law in Mauritius, drafting and reviewing employment contracts, and leading the process relating to the termination of an employee, including negotiation leading to settlement, drafting letters of charges, assisting in disciplinary proceedings and acting as counsel in court cases, if required. They are also involved in providing employment advice on deals involving restructuring exercises, sales of businesses and mergers and acquisitions. The employment team routinely advises clients on day-to-day employee queries and concerns as well as dealing with trade unions. The employment team acts as Mauritian employment law advisor to the official sub-contractor of the light metro rail project and are also the legal advisors to renowned names in the hotel industry in Mauritius.

Financial & Regulatory Services:
BLC Robert's financial services team advises a vast number of funds, private equity houses, insurance companies, fiduciary businesses, asset managers and financial advisers. The team has advised over 200 funds established in Mauritius. The services offered are: fund formation; structuring; drafting of legal documentation; closings and investor relationships; tax advice; regulatory compliance (including AML/CFT); enforcement. The team advised AfricInvest on the setting up of Cathay AfricInvest Innovation Fund LLC, a fund targeting investments in startups or ventures that leverage technology and innovative models to respond to socio-economic challenges.

Taxation:
The tax team at BLC Robert acts for a number of leading corporate groups, banks, financial intermediaries and other institutions in relation to tax structuring issues and tax disputes with the relevant authorities. The team offers innovative tax structures and products to ensure cost-efficient financing, mitigate excessive tax exposure and streamline multi-jurisdictional transactions and reorganisations. The team has expertise in the fiscal elements of M&A transactions and restructurings; tax-driven investment schemes; tax-optimised exit schemes; VAT and tax litigation. The team successfully appeared before the Privy Council for Shoprite with respect to an appeal against a VAT assessment on management fees not invoiced nor paid. In addition, the team advises a number of private equity investors, including PE investment funds and international companies, on tax-structuring through Mauritius and its tax implications.

TMT & Intellectual Property:
BLC Robert regularly advises clients on their intellectual property rights, including providing legal assistance with respect to cross-border enforcement with a particular focus on trade mark matters. Our portfolio of IP clients include major luxury brands owners. The team has also significant experience helping financial institutions with emerging regulatory requirements, including addressing their cyber security and data protection concerns.
Ranked Offices
Provided by BLC Robert & Associates
Contributions
8 Contributions provided by BLC Robert & Associates
BLC Robert & Associates rankings
Global Guide 2023
Filter by
Mauritius
Banking & Finance
2 Ranked Lawyers
Lawyers
Dispute Resolution
3 Ranked Lawyers
Lawyers
General Business Law
1 Department
4 Ranked Lawyers
Department
Lawyers
Iqbal Rajahbalee SC
Head of General Business Law
Articles, highlights and press releases
8 items provided by BLC Robert & Associates