Bird, Marella, Boxer, Wolpert, Nessim, Drooks, Lincenberg & Rhow PC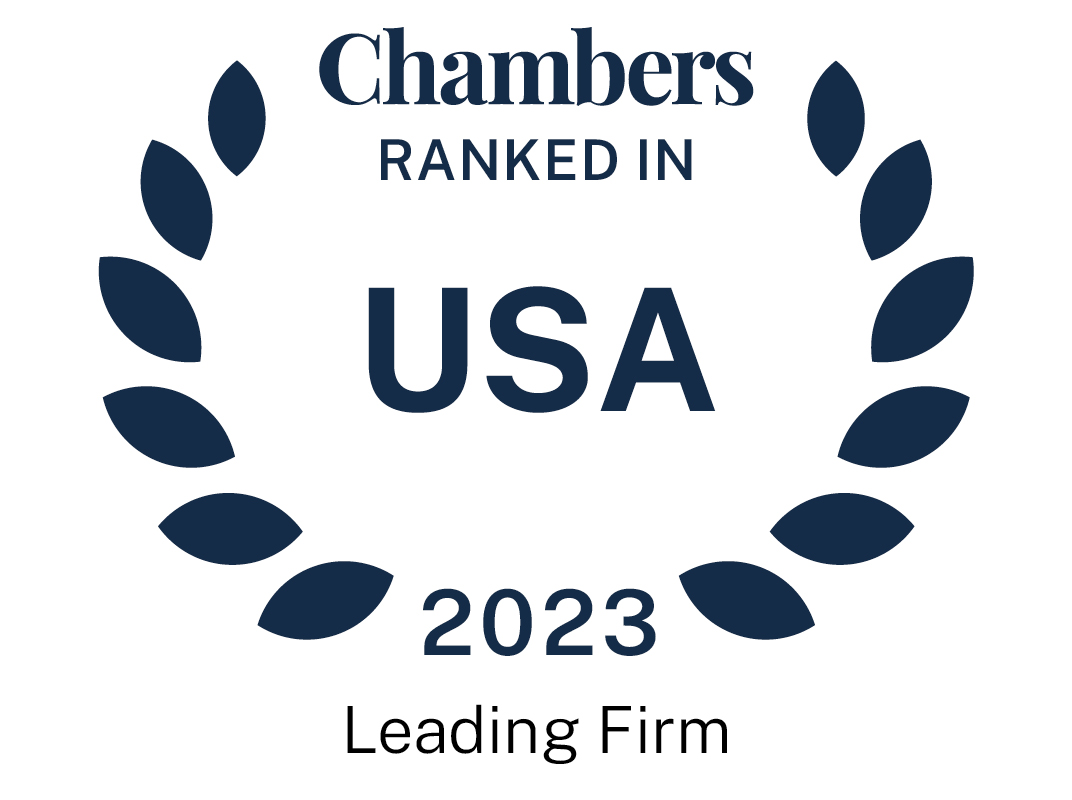 About
Provided by Bird, Marella, Boxer, Wolpert, Nessim, Drooks, Lincenberg & Rhow PC
USA
Managing Principal: Paul S. Chan
Number of principals: 21
Total number of lawyers: 46
Firm Overview:
Bird, Marella, Boxer, Wolpert, Nessim, Drooks, Lincenberg & Rhow, P.C. is a national trial boutique that handles exclusively complex civil and white-collar criminal litigation. A litigation boutique by design, Bird Marella is distinguished for its successful work across a wide variety of industries, often in high-profile matters that involve industry-changing trial verdicts and precedent-setting appeals. The firm represents national and multinational corporations, government agencies, closely held companies, partnerships, and individuals, and takes on certain business contingency matters on a selective basis.
The firm's dual capabilities in civil litigation and white-collar criminal defense prove particularly advantageous in cases involving simultaneous government and private actions. Its reputation for credible and enlightened client advocacy helps resolve complex matters discreetly and efficiently, reduce risks, and protect clients' interests. Bird Marella cases are diverse but share a common thread: sophisticated, high-exposure disputes and the need for creative and aggressive counsel to meet complex challenges.
The firm also takes pride in its diversity and is constantly striving to reinforce its inclusive, collegial, and multigenerational culture. With 50% of principals, 60% of associates and counsel, and 57% of support staff identifying as women, LGTBQ+, or diverse, Bird Marella values the unique perspectives and backgrounds of its attorneys and staff.
Main Areas of Practice:
-Commercial Litigation
-White Collar Criminal Defense & Internal Investigations
-Entertainment & Intellectual Property
-Securities Litigation
-Professional Liability Litigation
-Appellate
Commercial Litigation:
Commercial Litigation: Bird Marella represents clients in federal and state courts and arbitrations in a range of litigation that mirrors the evolution of global commerce over the past 40 years. The firm's practice extends across virtually every area of business torts and commercial litigation with particular expertise representing corporate and individual clients in complex controversies involving finance, intellectual property, securities, health care, real estate, entertainment and employment. The firm stands out among litigation boutiques for providing concurrent civil and white collar criminal counsel, critical to clients facing parallel proceedings. The Pacific Rim practice is also a notable area of firm strength. In addition, the firm acts as plaintiffs' counsel on a selective basis.
Contacts: Terry Bird, Paul Chan, Mark Drooks, Ronald Nessim, Ekwan Rhow, John Berlinski
White Collar Criminal Defense & Internal Investigations:
Bird Marella defends clients in a range of criminal litigation, including government investigations, trials and appeals in all types of business and financial crimes, environmental and OSHA, securities fraud and insider trading, healthcare and regulatory enforcement, as well as tax and other fraud cases. Because one-third of Bird Marella's principals are former federal prosecutors and their ranks include a retired US District Judge, the firm knows how to mitigate clients' exposure by engaging in discreet and productive negotiations with government agencies where appropriate. Frequently, the firm is able to persuade authorities to forego prosecution and decline charging clients. When clients' interests are best served by a jury trial, Bird Marella's top-tier trial attorneys are well equipped to go the distance in federal and state courts.
Contacts: Gary Lincenberg, Ronald Nessim, Terry Bird, Benjamin Gluck, Vincent Marella, Ariel Neuman, Nicole Rodriguez Van Dyk
Entertainment & Intellectual Property:
Bird Marella attorneys have litigated entertainment disputes from the era of The Beatles to the digital media age. The firm was at the forefront of anti-piracy enforcement actions by Hollywood studios, pioneering the enforcement of copyright protections for films, and represented all the major studios in seizure actions against video pirates. Bird Marella also enjoys wide recognition for representing plaintiffs in profit participation lawsuits. The firm has obtained game-changing settlements challenging royalty accounting practices of networks and studios on behalf of producers and creators of popular television programs and other entertainment properties.
Contacts: Ronald Nessim, John Berlinski, Ekwan Rhow, Timothy Yoo, Paul Chan
Securities Litigation:
Bird Marella regularly represents both public and privately-held companies in corporate actions and securities matters. While Bird Marella handles many purely civil matters, its depth of experience in both criminal securities litigation, as well as its streamlined approach to staffing and case management allow it to efficiently and successfully handle the parallel proceedings that frequently arise in securities fraud litigation. Bird Marella also maintains an active practice representing claimants or respondents in broker-dealer FINRA arbitrations, having represented broker-dealers in hundreds of disputes.
Contacts: Mark Drooks, Thomas Reichert
Professional Liability Litigation:
Since Bird Marella's inception, it has served as the 'go to' law firm for international, AmLaw100, regional, and boutique law firms and individual lawyers needing advice and representation in matters concerning their legal practice. The firm represents legal professionals, partnerships and firms at trial, in arbitration and mediation and at the pre-litigation stage of disputes. Bird Marella has represented numerous law firms, from global firms to small boutiques, in claims brought by their clients including malpractice claims, breach of fiduciary duty claims, billing disputes and related claims for fraud or other torts whether such claims arise from a litigation or transactional engagement. Bird Marella also regularly represents law firms or lawyers who are in disputes stemming from law firm dissolutions, and partner and partner group departures.
Contacts: Joel Boxer, Mark Drooks, Sharon Ben-Shahar Mayer
Appellate:
Bird Marella's appellate attorneys represent clients in complex and important appeals before the United States Supreme Court, the Supreme Court of California, the United States Court of Appeals for the Ninth Circuit and the California Courts of Appeal.
Contact: Thomas Freeman
Clients:
Bird Marella clients are prominent in a range of industries and public and private enterprises. Clients include Fortune 500 technology leaders, Wall Street executives, healthcare providers, global retailers, entertainment companies and Internet start-ups. The firm also represents individuals, including entrepreneurs, health care professionals, prominent members of the financial community, media and sports figures and international investors and investment advisors.
Representative Clients Include:
AppLovin Corp., Cedars Sinai Medical Center, Charles Schwab, Inc., CJ Entertainment & Media and HYBE Corp., FIGS, Fox Studios, Herbalife International of America, Hyundai Motor Company, JM Eagle, Los Angeles Angels, Lucasfilm Ltd., Plains All American Pipeline, Prospect Medical, Qualcomm, Inc., Robinhood Financial, Samsung Electronics, Shopify, Inc., SK Hynix, Snap, Inc., Tenet Healthcare, Western Digital Corporation
Ranked Offices
Provided by Bird, Marella, Boxer, Wolpert, Nessim, Drooks, Lincenberg & Rhow PC
Bird, Marella, Boxer, Wolpert, Nessim, Drooks, Lincenberg & Rhow PC rankings
USA Guide 2023
Filter by
California
Litigation: General Commercial
2 Ranked Lawyers
Lawyers
Litigation: General Commercial: The Elite
1 Department
Department
Litigation: General Commercial: The Elite
Litigation: White-Collar Crime & Government Investigations
1 Department
4 Ranked Lawyers
Department
Litigation: White-Collar Crime & Government Investigations
Lawyers
Media & Entertainment: Litigation
1 Department
2 Ranked Lawyers
Department
Media & Entertainment: Litigation
Lawyers