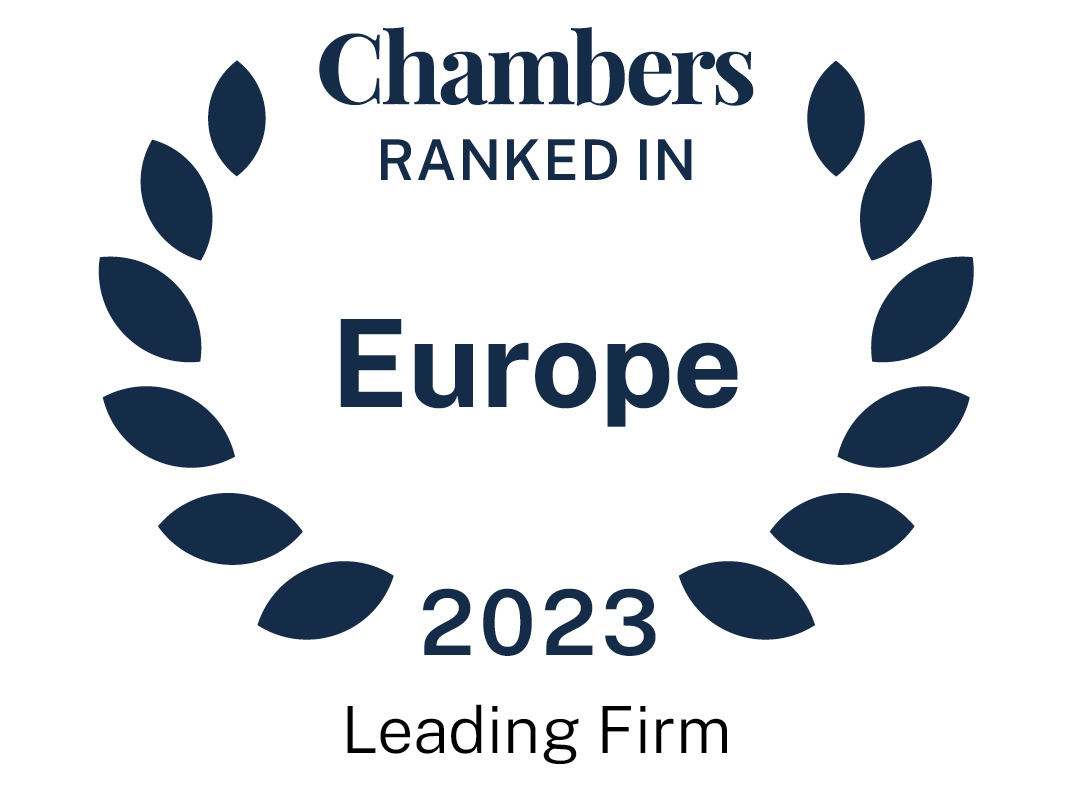 About
Provided by BG2V
Europe
BG2V is an independent French business law firm comprised of 15 partners and nearly 50 associates includind two counsels who share a human and dynamic vision of legal representation.
BG2V is a close-knit group of lawyers whose diversity and complementary skill sets enable it to offer its clients tailor-made support. BG2V's goal is to provide its clients with pragmatic and creative solutions tailored to their needs and that consider all legal, employment, and tax related issues.
A multi-sector player, BG2V operates in the fields of media, tech & internet, sports, agri-food, health, real estate, sports, art, education and distribution for clients ranging from start-ups to multinational corporations, whether listed or private.
The combined practice of counseling and litigation is another strong marker of BG2V's identity that allows it to anticipate and adapt to new developments in a case.
BG2V's offer :
Corporate (5 partners, 12 associates, 1 legal practitionner)
Mergers and acquisitions,
Private equity,
Stock exchange law,
Governance and compliance,
Post-acquisition litigation and shareholders disputes.
Tax law (3 partners, 4 associates)
Corporate tax (mergers and acquisitions, corporate groups, restructuring),
Assistance to tax controls and tax litigation,
Real estate,
Patrimonial managers' taxation,
International taxation.
Commercial Law (6 partners , 13 associates)
Contractual advice
Pre-litigation and commercial litigation,
Infringement and unfair competition claims,
General conditions of sale and terms of use.
Labour Law (2 partners, 8 associates)
Individual and collective labor relations,
Reorganization and redundancy,
Dispute (District Court and Employment court).
Real Estate (2 partners, 1 counsel and 2 associates)
Purchase and disposal of assets and real estate companies,
Joint ventures,
Project development,
Property management and commercial leases,
Real estate financing.
IP (1 partner, 2 associates)
Protection of the literary and artistic property rights,
Protection of copyright and industrial property rights,
Personal data protection,
Information technologies and e-commerce.
White-collar crime (2 partners , 8 associates)
Criminal liability of legal persons and managers,
Banking and stock market litigation,
Tax fraud,
Press law,
Cybercrime,
Customs' litigation.
Preventing financial difficulties (ad-hoc mandate and conciliation),
Assisting investors and buyer and acquiring distressed companies,
Top executives' liability.
Public Law and environmental law (1 partner, 1 counsel)
Administrative contract law,
Classified facilities and waste law,
Urban planning law
Local government law
Regulated sectors (energy, transport, telecoms, banking and insurance) and merger control
European Community law
Ranked Offices
Provided by BG2V
BG2V rankings
Europe Guide 2023
Filter by
France
Corporate/M&A: Mid-Market
1 Department
Department
Corporate/M&A: Mid-Market
Real Estate
1 Ranked Lawyer
Lawyers