Berliner Corcoran & Rowe LLP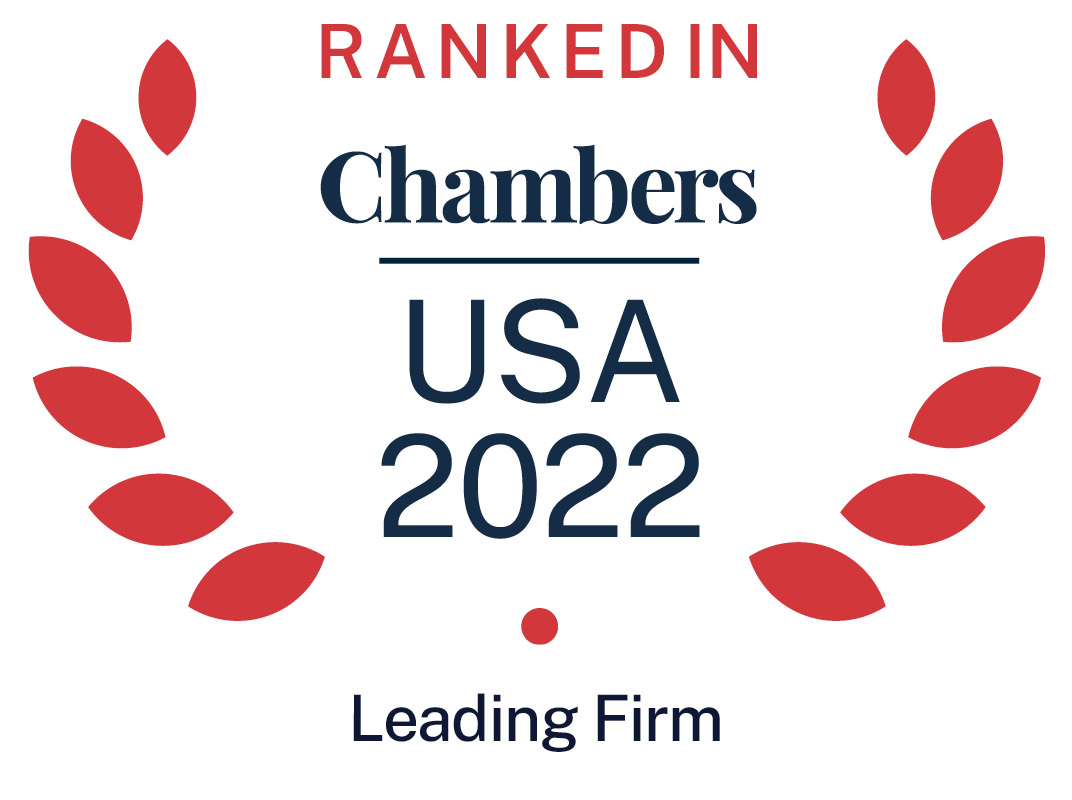 About
Provided by Berliner Corcoran & Rowe LLP
USA
Managing Partner: Clemens Kochinke
Number of partners: 16
Number of other lawyers: 4
Languages: Arabic, Farsi, French, German, Italian, Portuguese, Russian, Spanish
Firm Overview:
Berliner Corcoran & Rowe LLP is a boutique law firm with an international focus, including export controls and economic sanctions, litigation and arbitration, international white collar defense and investigations, CFIUS national security reviews of international investments, and corporate and business transactions. With offices in Washington, DC and San Francisco, the firm serves an international, national, and local clientele including foreign governments, major corporations, small and emerging businesses, and individuals. The firm is known for its commitment to high-quality work, creativity, and cost-effective service.
A Tradition of Thinking Ahead
Tracing its heritage back to 1941 and merging into its current composition in 1990, Berliner Corcoran & Rowe LLP is named for Hank Berliner, Thomas Corcoran, and James Rowe, three prominent Washington attorneys. The firm's story begins many years earlier, in the early years of Franklin D. Roosevelt's presidency. Thomas Corcoran made a name for himself as co-engineer of the second New Deal. After serving as law clerk to Supreme Court Justice Oliver Wendell Holmes and working as a corporate lawyer in New York, Corcoran made the jump into writing legislation after President Roosevelt took notice of his efforts at the Reconstruction Finance Corporation. Along with Benjamin Cohen, Corcoran, nicknamed "Tommy the Cork" by Roosevelt, wrote the Securities and Exchange Act, the Public Utility Holding Company Act, and the Fair Labor Standards Act, among other laws.
Cohen and Corcoran became known as the "Gold Dust Twins" and the "Hot Dog Boys" (the latter from being under the tutelage of Felix Frankfurter). Their efforts even landed them on the cover of TIME Magazine in 1938. However, such success did not come without sacrifice. The men worked tirelessly round the clock, very often throughout the night. James Rowe, who later joined Corcoran in private practice, recalled being criticised for "needing a lotta sleep" after announcing to Cohen and Corcoran that, at 3:00 am, he could not continue working through the night on a client's behalf.
Corcoran was known among his peers as being "ebullient," and a "brilliant, personable and witty" individual. His ability to tackle difficult matters while keeping his charm and affability intact extended beyond selling New Deal legislation. As a lawyer in private practice, Corcoran was known for defending clients such as oil and pharmaceutical companies in investigations by Congress.
The tradition of tackling tough cases with exuberance, charm and expertise lives on in Corcoran's son, Thomas Corcoran, Jr., the firm's senior lawyer, who characterises the spirit of the firm.
The Berliner branch of the merged firms continues in the spirit of Hank Berliner, Jr., adviser to presidents, chairman of the Pennsylvania Avenue Department Corporation, banker, businessman and lawyer. He, in turn, embodied the virtues of his grandfather Emil Berliner, the inventor of the flat record, the helicopter, and with Alexander Graham Bell, the functional telephone. Hank's lineage translates to openness to new technologies, evolving markets and business models – principles to which our lawyers subscribe in representing private and public sector clients in the United States and worldwide.
Export Controls & Sanctions Practice
The Export Controls and Sanctions Practice Group of Berliner Corcoran & Rowe LLP represents Fortune 50, multinational, medium, small, and startup companies as well as think tanks and individuals in all aspects of compliance with and enforcement of OFAC economic sanctions regulations (including extensive experience with Belarus, Cuba, Iran, Russia/Ukraine, Syria, and Venezuela sanctions); U.S. dual-use, defense, and nuclear export control regulations; and U.S. antiboycott regulations. The team is among the most experienced in the country, forming a "boutique within a boutique." Each of the core members has between 10 and over 30 years of experience with export controls and sanctions. The firm's attorneys frequently speak on a wide range of topics at national and international conferences and training programs.
The firm's lawyers have experience serving in government and industry regulatory advisory groups and committees, trade and professional associations, and private business coalitions, allowing BCR attorneys to influence policy through regular interaction with policymakers, regulators, and enforcement officials. Its attorneys have also testified before Congress and advised the Executive Branch on export control and sanctions legislation and regulations, and are well respected at the political and staff levels at relevant agencies.
Serving a broad clientele has helped BCR develop experience in numerous commercial and defense industry sectors, with particular experience in computers, software, encryption, microelectronics, sensors, night vision, aerospace, automotive, medical, test and measurement, and the civil, commercial, and private exploitation of space. Berliner's attorneys thrive on the challenge of learning new technologies and invest significant time keeping up with and analysing the rapidly changing landscape of U.S. export controls and sanctions.
The team advises clients on all aspects of export controls and sanctions, including developing and implementing compliance programs and training, assisting with complex classifications and jurisdiction determinations, licensing, investigations and enforcement matters, transactional due diligence, audits and monitorships, expert testimony in litigation and arbitration, and export compliance representation.
Ben Flowe, who established BCR's Export Controls and Sanctions Practice, has been a member of the Commerce Department's Regulations and Procedures Technical Advisory Committee since 1993. David Baron advises clients on a range of economic sanctions matters, with particular depth on Belarus and Cuba. David is also lead counsel in a number of ground-breaking Helms-Burton Act cases seeking compensation from traffickers in property confiscated by the Cuban government. Having started his career in the OFAC legal office, Perry Bechky has handled all aspects of economic sanctions over the past 25 years, with nearly as long experience with CFIUS national security reviews. Bill Coffield's experience includes defending criminal cases involving alleged violations of U.S. export controls and economic sanctions, as well as related investigations. Dale Eppler recently retired from the State Department, where he specialized in international economic policy, including economic sanctions, especially sanctions against Cuba and Venezuela. Dan Fisher-Owens, who is based in San Francisco, focuses on controls governing encryption, information technology, defense articles, semiconductors, and other technology. Ray Gold, previously the top U.S. export control official for Thales North America, focuses on controls affecting the information technology, aerospace, computer, software, telecommunications, and semiconductor industries. Babak Hoghooghi counsels clients on economic sanctions, with particular expertise on Iran and Russia sanctions as well as defending clients facing criminal charges involving sanctions violations. Ambassador Philip Kaplan, a retired diplomat, supports the sanctions team with his expertise in foreign policy and government relations. Jason McClurg's primary practice is the ITAR. John Ordway advises major U.S. and foreign corporations on a variety of export control compliance, licensing, and enforcement matters. Michelle Turner Roberts has advised clients in defense, telecommunications, actuation and instrumentation, life sciences, and finance industries. Bruce Zagaris has over thirty years of experience in international law and especially international criminal law matters, including export control charges.
Main Areas of Practice:
Business:
Partners: 4 Total Attorneys: 4
Contact: Babak Hoghooghi
+1.202.293.5555 Email: [email protected]
Export Controls & Economic Sanctions:
Partners: 10 Total Attorneys: 13
Contact: Perry Bechky
+1.202.293.9427 Email: [email protected]
Government & Regulatory:
Partners: 9 Total Attorneys: 12
Contact: John Ordway
+1.202.293.5555 Email: [email protected]
International:
Partners: 10 Total Attorneys: 14
Contact: Perry Bechky
+1.202.293.9427 Email: [email protected]
Litigation & Arbitration:
Partners: 7 Total Attorneys: 8
Contact: David Baron
+1.202.293.5555 Email: [email protected]
White Collar & Investigations:
Partners: 3 Total Attorneys: 4
Contact: William Coffield
+1.202.293.5555 Email: [email protected]
Ranked Offices
Provided by Berliner Corcoran & Rowe LLP
Berliner Corcoran & Rowe LLP rankings
USA Guide 2022
Filter by
USA - Nationwide
International Trade: Export Controls & Economic Sanctions
2 Ranked Lawyers
International Trade: Export Controls & Economic Sanctions: Highly Regarded
1 Department
Department
International Trade: Export Controls & Economic Sanctions: Highly Regarded