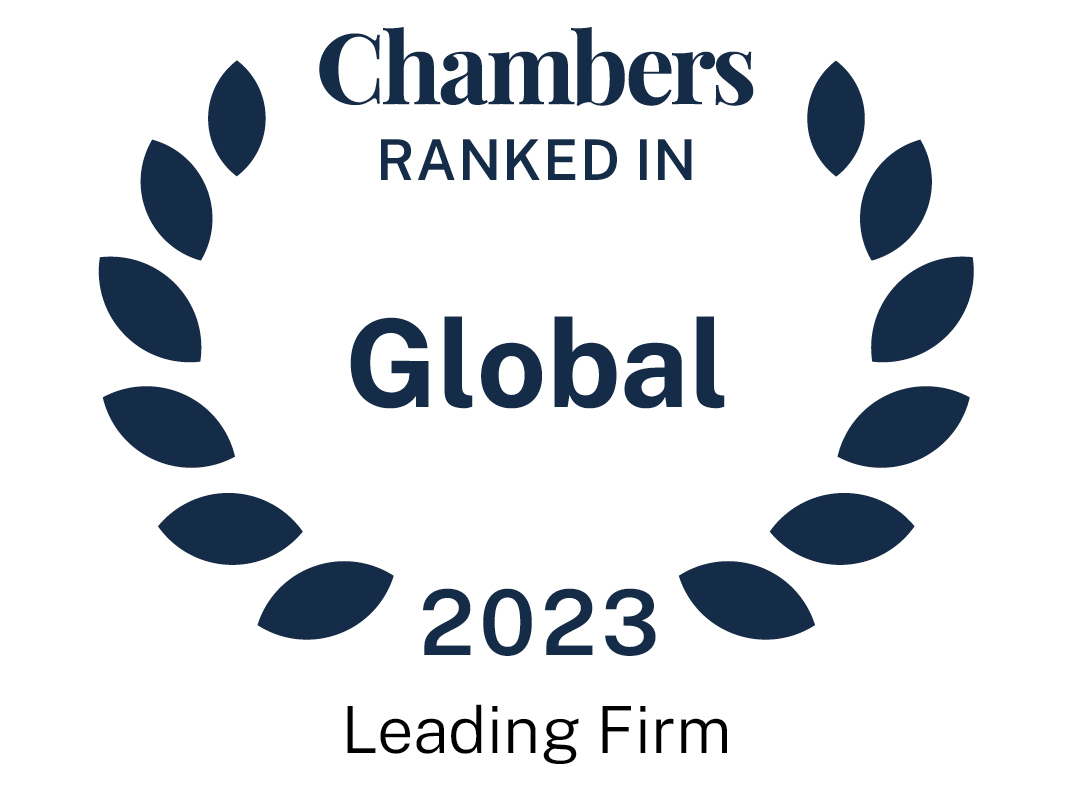 About
Provided by Barrow and Williams
Global
Number of partners:
2
Number of senior associates:
1
Number of associate attorneys:
4
Languages:
English, Spanish
Firm Overview:

Barrow & Williams is a leading provider of legal services in Belize. The firm's experience and tradition of excellence allows them to anticipate and satisfy the rapidly changing needs of business, communities and individuals nationally and internationally. The firm's clients are served by a legal team consisting of over 30 paralegals, legal secretaries, researchers, administrative and other support personnel.
Main Areas of Practice:

Litigation:

Barrow & Williams has significant experience in handling complex multi-million dollar disputes as well as obtaining or resisting a wide variety of pre-emptive remedies. The firm's litigation practice includes representing its clients interest in the gamut of matters including tort, contract, insurance (both for insurers or insureds), contentious and non-contentious probate/succession litigation and interim applications, contentious divorce litigation and division of matrimonial asets, breach of specific agreements, joint venture and development arrangements, bills of sales, recovery of possession of properties, compulsory acquisition, squatters rights, recovery of condominium fees, maintenance fees, and breach of restrictive covenants, zoning and land use, debt collection and recognition and enforcement of judgments.
Asset Tracing & Asset Protection:
The firm provides its clients with asset protection advice and services and work closely with its sister company Alpha Services Limited, a licensed trust corporation to provide proactive asset management solutions. Alpha Services Limited specialises in a vast array of offshore services such as offshore company formation and administration, trusts formation and administration, nominee shareholders, and agency services.
Corporate & Commercial:
Corporate and commercial law matters handled by the firm include commerce, corporate contracts, employment practices, manufacture of goods, general commercial issues including trading arrangements, agency and distribution agreements and contracts for the sale of goods and service, joint ventures between companies, private equity transactions, listings and mergers and acquisitions of companies, business and major airlines, and acquisition of stocks/ assets of companies and franchising ranging in value from thousands to billion dollar transactions.
Banking & Finance:

The firm also provides guidance and advice in the setting up of banking business, procurement of banking licenses, and legislative and regulatory issues. The firm routinely drafts, advises on and negotiates banking and security documents.
International Finance Service:

Barrow & Williams specialises in obtaining license from the International Financial Services Commission for different types of businesses inclusive of brokerage, equity trading, money brokering, trading in foreign exchanges. The firm also assists in the formation of international business companies, international limited liability companies, obtaining offshore banking license under the Offshore Banking Act, trusts formation and administration services, offshore bank accounts, virtual offices and agency services.
Shipping & Admiralty:
Barrow & Williams provides comprehensive legal advice and services in the law governing shipping and maritime matters. The firm has acted for multi-national shipping companies, charterers, mortgagees, cargo interests and insurers and ship owners in dealing with diverse issues including leasing, financing and registration of merchant ships and settlement of environmental damage claims.
Labour & Employment:

The firm's expertise includes labour law advice, employment contracts, helping employers comply with statutory obligations and avoid litigation, advice on the legal rights and responsibilities with respect to dismissal and redundancies, pension and contributory schemes, alternative dispute resolution, disciplinary actions, dealing with and on behalf of trade unions, assisting with formulating appropriate employment policies, and representation of the employer or employee in an actions alleging breach of the employment obligations both before the courts or the labour tribunal.
Intellectual Property, Trademarks & Patent Agents:
The firm specialises in all areas of trademark law and it assists its clients every step of the way from the application process to timely portfolio management including annual renewals. The firm also specialises in contentious matters and represent both trademark, patent and copyright holders and those clients wishing to institute a challenge or legal action. As patent agents the firm also facilitates clients in the application process to help clients protect their designs, process and new product. The firm also represents clients in actions regarding patent violations and those seeking or defending against interim relief. The firm also offers services to investigate into intellectual property rights violations.
Real Estate:

The firm has extensive expertise in the area of real estate. It represents a wide array of clients from private individuals, financial institutions, developers, to corporate clients. The firm offers assistance whether its clients are vendors or purchasers of land, financing a property development or require mortgage assistance or restructuring. The firm is experienced and skilled in handling all types of transactions including buying and selling residential and commercial property, handling leases and strata /condominium projects. Barrow & Williams routinely handles multimillion dollar portfolios/projects.
Succession:

Barrow & Williams is versed in the laws and procedure regarding both contentious and non-contentious probate and administration matters. The firm has expertise in dealing with the complete process from obtaining the grant of probate or administration to the post grant activities through to winding up and distribution of estates. In its trusts and estate practice the firm also assists its clients with the formation of trusts, and the preparation and execution of wills.
Family:
Barrow & Williams understands the sensitive nature of handling matters that affect the family relationship.The firm providse a range of legal services in family law including legal separation, dissolution of marriage, protection orders, adoption, custody, maintenance, matrimonial division of the assets, separation agreements.
Immigration:
Barrow & Williams offers sound and secure legal advice and assistance to foreign nationals. The firm's services ranges from advice on legal rights and obligations, handling work permits, providing guidance and assistance to persons desirous of joining the qualified retired persons program, extensions of stay, residency and citizenship. The firm also offers legal services dealing with asylum and humanitarian protection matters.
Contacts:

Dean O. Barrow, S.C, Partner:
Dean Barrow was admitted to practice in Belize in 1975 and has focused his practice on litigation in all areas of law and at all levels of the court system.
*NB: Mr. Barrow is on a leave of absence from the firm as he has been serving as the Prime Minister of Belize since 2008.
Email:
[email protected]
Rodwell R. A. Williams, S.C., C.B.E., Managing Partner:

Rodwell is the head of the firm's litigation practice group. He was admitted to practice in Belize in 1985. Rodwell has extensive experience in all areas of the law and focuses his practice on commercial, corporate, litigation, offshore services, real estate and trusts, banking and finance. He specialises in contentious and non-contentious commercial transactions and regularly acts as receiver/receiver manager.
Email:
[email protected]
Tania M. Moody, Senior Associate:
Tania was admitted to practice in Belize as an Attorney-at-Law in 2002. Her practice areas include corporate and commercial law, intellectual property and patent, civil practice, family, immigration, finance, mediation, offshore services, probate, succession and real estate with a specialty in real estate developments, cross border transactions, and multi-level subdivisions.
Email:
[email protected]
Nigel O. Ebanks, Associate:
Nigel was admitted to practice law in Belize in 2007. His practice now encompasses both commercial transactions and litigation with a focus on commercial litigation.
Email:
[email protected]
Stevanni L Duncan, Associate:
Stevanni joined the Barrow and Williams's team in 2013 and brings with her significant advocacy experience. Her passion for advocacy was cemented during her tenure as legal advisor in Office of the Public Defender in Jamaica where she rendered assistance to persons tragically affected by the 2010 Tivoli Gardens incursions.
Email:
[email protected]
Lissette V. Staine, Associate:

Lissette completed her studies in law in May 2014 and was admitted to practice law in Belize as an Attorney-at-Law in December 2014. Her stellar academic performance has earned her many awards of distinction from the institutions she attended, including inter alia her ranking as the most outstanding law student by the Norman Manley Law School.
Email:
[email protected]
Alder G. L. Waight, Associate:
Alder completed his studies in 2017 and 2014 and was admitted to practice law in Belize as an Attorney-at-Law in 2017. He joined Barrow and Williams as an Associate in 2017. His practice now encompasses both commercial transactions and litigation with a focus on commercial litigation.
Email:
[email protected]
Ranked Offices
Provided by Barrow and Williams
Contributions
1 Contribution provided by Barrow and Williams
Barrow and Williams rankings
Global Guide 2023
Filter by
Belize
General Business Law
1 Department
2 Ranked Lawyers
General Business Law: Dispute Resolution
2 Ranked Lawyers