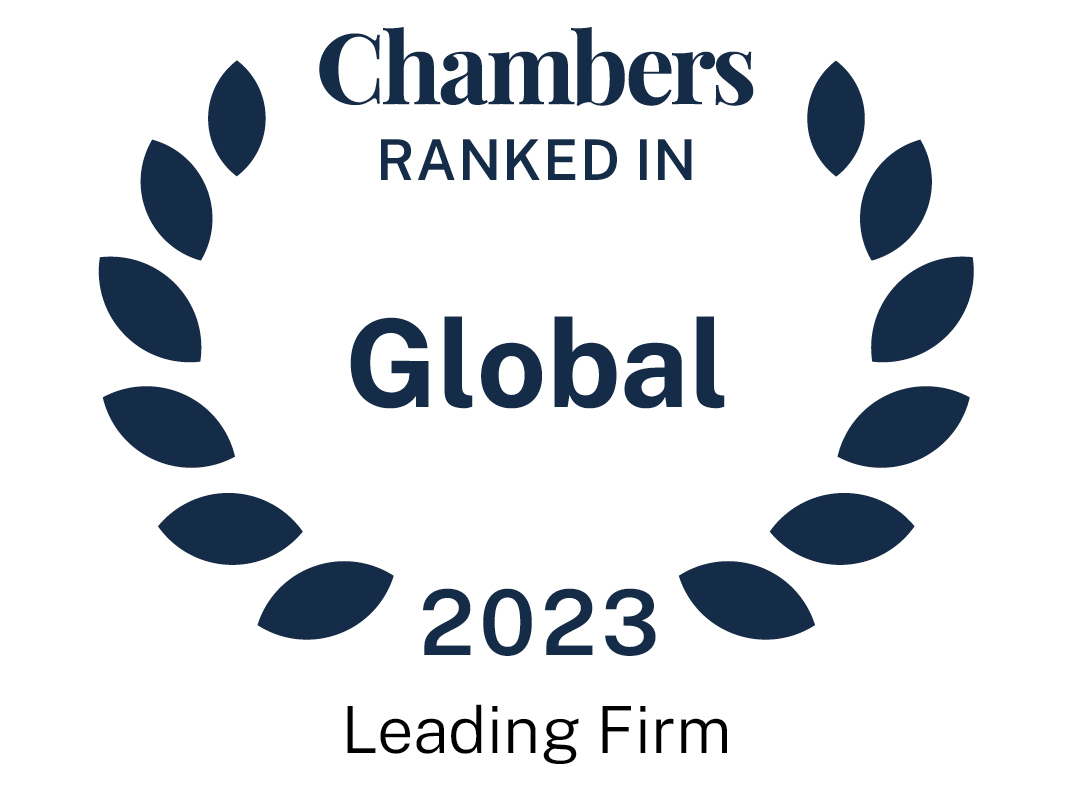 About
Provided by Babalakin & Co
Global
Senior Partner: Dr Bolanle Olawale Babalakin, SAN
Managing Partner: Olawale Adeola Akoni, SAN
Number of partners: 8
Number of lawyers: 50
Languages: English

Firm Overview: Babalakin & Co is a leading law firm in Nigeria with three decades of experience in various aspects of commercial law practice and dispute resolution, offering a broad range of legal and consultancy services to a diverse clientele. With over 50 lawyers working from offices strategically located in Lagos, Abuja & Port Harcourt, the firm is readily accessible to most corporate institutions, clients, government regulatory agencies and the major courts.

Over the years, the firm has developed extensive competence and vast capacity in the electricity and extractive industry, oil, gas and minerals; corporate restructuring; venture capital and project finance; banking and securities; company secretarial services; corporate governance; taxation; foreign investments; as well as litigation/dispute resolution.

Babalakin & Co has been involved in most major commercial litigations and arbitrations in Nigeria with a very high success rate and has consistently delivered qualitative service to clients. The firm's unique strength lies in a carefully selected team of experienced legal practitioners, - including three senior advocates of Nigeria (making it a member of a very exclusive class of no more than three firms in Nigeria with this distinction); chartered arbitrators and chartered secretaries, all of whom have excellent legal education that is constantly enhanced through continuous national and international professional training programs and whose services are complemented by an efficient and dedicated support staff. The cornerstone of the firm's practice is its extensive and broad-based knowledge of the key sectors of the Nigerian economy and industry trends worldwide.

Over the years, the firm has succeeded in staying ahead in the delivery of qualitative legal services in Nigeria by providing innovative, client-oriented and cost-effective legal solutions, thereby building enduring and fulfilling relationships. The firm has accomplished these using state of the art business tools, with the highest degree of professionalism and ethical standards, without compromising efficiency and quality service. This way, the firm has the distinguishing features of quicker response and turnaround time on matters and briefs, while maintaining a constant flow of information. The firm is able to achieve this by working longer business hours and routinely, weekends which put it within its client's reach, particularly foreign clients operating in different time zones.

Babalakin & Co offers services to major multinationals in diverse sectors of the economy including local and foreign oil and gas companies, banking and other financial institutions, construction companies, government at federal and state levels, among others.
Main Areas of Practice:

■ Corporate Finance, Banking & Securities
■ Corporate, Commercial & Compliance
■ Energy & Extractive Industry
■ Litigation & Dispute Resolution
■ Real Estate, Infrastructure & Construction
Recent Work:

■ Babalakin & Co. successfully represented one of the oil and gas majors in Nigeria in a high profile regulatory dispute against the Nigerian Maritime Administration and Safety Agency involving a sum in excess of $300,000,000.00 and a pronouncement on the constitutionality of a major gas statute
■ The firm also represented one of the top IOCs in Nigeria in a 40 billion naira compensation claim and represented Nigeria's national oil corporation in matters relating to several arbitral proceedings involving a total of over $300,000,000.00. The firm also secured a 54,000,000,000.00 naira arbitral award against the Federal Government of Nigeria on behalf of a client arising from a breach of a major civil engineering project. The firm is currently handling the litigation seeking to enforce the award. The firm is representing a major oil and gas company in respect of a dispute relating to over a million barrels of oil. The firm also currently represents various clients in dispute with the Federal Government of Nigeria with a view to enforcing compliance with some watershed infrastructure concession agreements.
■ Babalakin & Co also collaborated with a leading English law firm in securing judgment for the Nigerian National Petroleum Corporation before the Supreme Court of the United Kingdom in a case that highlighted important issues regarding the limits of an enforcing court's power to order security under the New York Convention of 1958
■ Babalakin & Co. acted as one of the transaction firms in the successful merger and acquisition of one of the 'bridge banks' set up by the Asset Management Corporation of Nigeria and also acted as transaction counsel to the concessionaire of the Murtala Muhammed Airport Terminal 2 project involving about $250,000,000.00
Practice Area Contacts:

Litigation & Dispute Resolution:
Contact:
Mobolaji Kuti
Tel:
+234 1 270 6831
Email:
[email protected]
Energy & Extractive Industry:
Contact:
Dr Bayo Adaralegbe
Tel:
+234 1 271 8710
Email:
[email protected]
Corporate Finance, Banking & Securities:
Contact:
Oyetola Oshobi, SAN
Tel:
+234 1 270 2802
Email:
[email protected]
Ranked Offices
Provided by Babalakin & Co
Babalakin & Co rankings
Global Guide 2023
Nigeria
Dispute Resolution
1 Department
1 Ranked Lawyer
Department
Lawyers