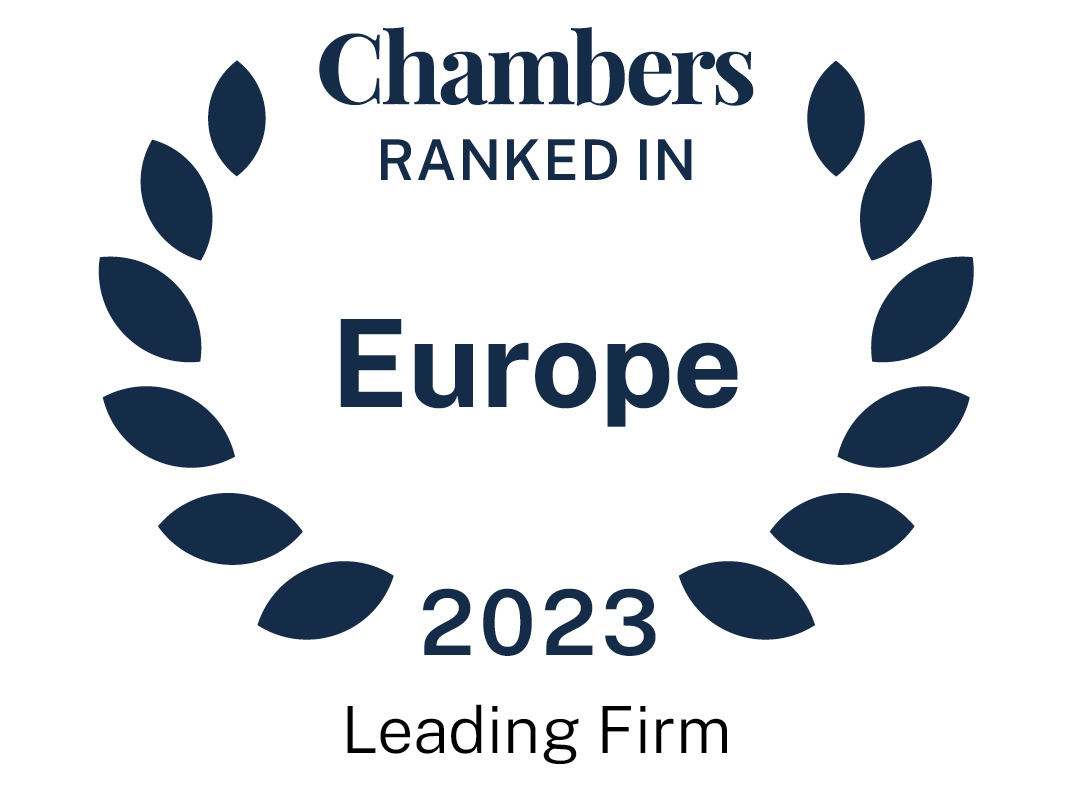 About
Provided by ASC Law Office
Europe
Founding Partners: Mr. Murat Aksu, Mr. Zeki Çalışkan, Mr. Okan Beygo
Managing Partner: Mr. Doğan Coşgun
CEO: Mr. Ayhan Kılınç
Number of lawyers: Approx. 90
Languages: Turkish, English, French, German, Russian, Spanish, Turkmen, Persian
FIRM OVERVIEW:
AKSU ÇALIŞKAN BEYGO ATTORNEY PARTNERSHIP ('ASC Law') is a leading full-service Turkish law firm. Bringing together nearly 90 highly-qualified lawyers, with more than 200 employees in total, ASC Law has been serving domestic and international clients since its founding in 2001.
ASC has extensive experience in the structuring of complex, high-value transactions, as well as handling some of Türkiye's most highly-contested disputes. As such, ASC represents a variety of major corporations, banks and financial institutions located in Türkiye and abroad from such diverse sectors as, among others, banking, finance, energy (including renewables such as hydro, wind, biomass and solar), telecommunications, real estate, construction, transportation and retail.
CONSULTANCY DEPARTMENT
The following practice areas fall under the umbrella of ASC Law's 25-lawyer-strong Consultancy Department.
Banking, Finance and Capital Markets:
Part of ASC Law's 25-lawyer-strong Consultancy Department, our Banking, Finance and Capital Markets practices are among Türkiye's strongest. The firm has broad experience in all types of banking and finance transactions, working with both lenders and borrowers, including advice regarding complex derivative transactions.
Our clients include, on the lending side, international and domestic banks and other financial institutions, including among others Ziraat Bank, Türkiye's largest public bank, İs Bank, Türkiye's largest private bank, Standard Chartered Bank, a prominent U.K.-based international bank and Unicredit Bank AG, one of Germany's largest banks. On the borrower side, ASC Law clients include several of Türkiye's most important conglomerates and their related companies, including Anadolu Holding.
ASC Law is particularly proud of its involvement in the Turkcell Shareholder Restructuring, which was recognized, and rightfully so, by CEE Legal Matters as Türkiye's 2020 "Deal of the Year". In the engagement, which brought together in a single transaction several of ASC Law's core banking and finance expertises, ASC Law took the lead role as both: (i) counsel for Ziraat Bank, the "Lead Arranger", which involved more than US$2 billion in restructured and original financing; and (ii) counsel for the most important party to the restructuring itself, the Sovereign Wealth Fund of Türkiye.
Other notable clients include the Banking Association of Türkiye, as well as Şok Markets, one of Türkiye's largest supermarket chains, and Penta Technology, one of Türkiyes leading B2B technology distribution companies, which ASC Law represented in a 2019 US$500 million IPO and 2021 US$70 million IPO, respectively.
Contact Names:
Mr. Okan Beygo, Founding Partner
P: +90 212 284 98 82
E-mail: [email protected]
Project Finance and Development: Infrastructure and Energy:
Also as part of its Consultancy Department, ASC Law provides advice on all aspects of the financing of infrastructure projects, often representing the lead lender in consortiums made up of Turkish and/or foreign financial institutions. ASC Law firm is also expert in the negotiation and documentation of large infrastructure projects, having particular expertise in FIDIC-based transactional documents. Our firm's engagements in this regard encompasses, among others, projects related to both transportation and energy infrastructure, including more recently important energy projects involving renewables, whether biomass, geothermal, hydroelectric, solar or wind power.
ASC Law's Dispute Resolution Department, described below, also handles big-dollar infrastructure project-related disputes, including matters before Türkiye's local courts and those adjudicated before arbitral tribunals. Other sophisticated disputes handled by the firm include, among others, ones related to intellectual property, telecommunications, expropriation/eminent domain, electricity trading and energy-related derivatives.
Contact Name:
Mr. Levent Yetkil, Partner
P:+90 212 284 98 82
E-mail: [email protected]
Corporate, Commercial and M&A:
ASC Law, also under the rubric of its Consultancy Department, provides a wide range of corporate and commercial law, as well as M&A, related consultancy services. With regard to corporate law, ASC Law provides advice about, and assists in establishing, the appropriate legal entities for both Turkish and foreign clients to conduct their Turkish operations, including the establishment of branches and liaison offices. ASC Law is also busy working with its clients with regard to the maintenance of all required corporate formalities, including arranging necessary shareholder, general assembly and board of directors' meetings.
Perhaps more importantly, ASC Law is deeply involved in providing legal advice regarding the day-to-day operation of its clients' businesses. This commercial work includes, among others, the negotiation and preparation of construction, distributorship, employment, franchising, licensing, marketing, purchase and sale, service, supply and transportation agreements and other related documentation.
Last, but certainly not least, ASC Law has a robust M&A practice, with extensive experience in conducting detailed legal due diligence and preparing, negotiating share/asset purchase-sale agreements and shareholders agreements, along with the related commercial, financial and operational documents.
Notable ASC Law clients in this practice area, in addition to the Sovereign Wealth Fund of Türkiye, which it represented in the Turkcell Shareholder Restructuring 2020 "Deal of the Year" described above, include; (i) Türkiye's Automobile Joint Venture Group, which is taking the lead in developing Turkey's first locally designed and manufactured electric vehicles and related infrastructure, (ii) Anadolu Group, in the sale of its real-estate subsidiary, (iii) Osmanlı Investments, a prominent Turkish financial intermediary firm, (iv) The Coder, a South Korean technology with regard to licensing its technology in Türkiye and the region, and (v) the French Atalian Global Services, with regard to all aspects of its four Turkish subsidiaries' local operations.
Contact Names:
Ms. Ela Sarı, Partner
P: +90 212 284 98 82
E-mail: [email protected]
DISPUTE RESOLUTION DEPARTMENT
ASC Law's approximately 50-dispute-resolution lawyers handle several thousand active dispute resolution matters, and make more than 100 court appearances/week. At the same time, the total amount of damages at issue in matters the Dispute Resolution Department handles has increased several fold over the course of the past few years. These excellent numbers correspond, not coincidentally, with Managing Partner Mr. Doğan Coşgun – then Chief Legal Officer of Türk Telecom, one of Türkiye's most important telecommunications companies – joining ASC Law in 2017 to head the Department.
ASC Law's Dispute Resolution Department represents clients, whether as plaintiff or defendant, in all manner of disputes, including: (i) before Turkish regulatory agencies, including in administrative investigations and hearings, as well as before Türkiye's administrative courts; (ii) before Türkiye's local commercial, civil, criminal and probate courts; (iii) in commercial and investment arbitration matters before arbitral forums such as the ICC and ISTAC (Türkiye's international arbitration centre); and (iv) in efforts to settle emerging disputes before resort to more formal dispute resolution is necessary, including use of mediation (with several of our lawyers licensed as Mediators); and (v) in efforts to avoid exposure to liability through, for example, the careful preparation of agreements and other documentation, as well as the design of proper internal controls.
Contact Name:
Mr. Dogan Coşgun, Managing Partner
P: +90 212 284 98 82
E-mail: [email protected]
DEBT COLLECTION & ENFORCEMENT DEPARTMENT
ASC Law's Debt Collection & Enforcement Department is involved in all aspects of debt collection and enforcement, starting with pre-litigation collection efforts, using our 100-plus employee Call Centre and – if no satisfactory resolution is reached – involving Turkey's debt collection offices and local courts. The Department represents a large portfolio of Turkish and international clients, made up of both creditors and debtors, and includes, among others, banks, telecom operators, internet service providers, utility service providers, and lease and factoring entities.
Our Debt Collection & Enforcement Department is made up of some 15 lawyers and approximately 100 paralegals and other staff. In 2021 alone, the department handled total outstanding debt in excess of TL400 million (US$30 million).
Contact Name:
Ms. Çağla Sahin Aksu, Partner
P: +90 212 284 98 82
E-mail: [email protected]
Ranked Offices
Provided by ASC Law Office
ASC Law Office rankings
Europe Guide 2023
Filter by
Turkey
Banking & Finance
1 Ranked Lawyer
Lawyers
Projects & Energy
1 Department
1 Ranked Lawyer
Department
Lawyers
Okan Beygo
Head of Projects & Energy