Antis Triantafyllides & Sons LLC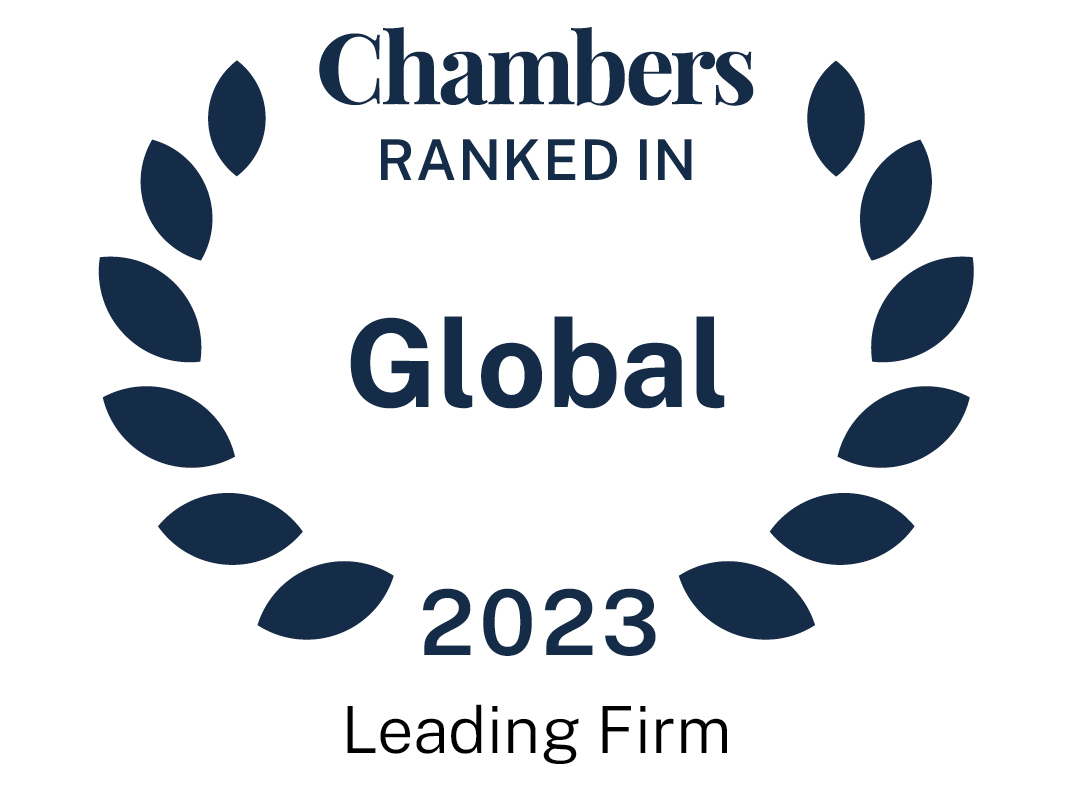 About
Provided by Antis Triantafyllides & Sons LLC
Global
Firm Details:
Founder: Antis Triantafyllides
Partners: George Triantafyllides and Stelios Triantafyllides
Number of Partners: 2
Number of Lawyers: 34
Languages: English, French, German, Greek, Russian
Firm Overview:
The law firm of Antis Triantafyllides & Sons LLC was founded in 1955. It is one of the oldest and best established law firms in Cyprus providing high quality legal services in all areas of law to corporations, institutions, government entities and high-net-worth individuals. The firm's main practice focuses on domestic and international corporate and banking and finance law, and also boasts one of the strongest litigation teams in the country and a leading tax department. The firm currently employs 72 members of staff, including 35 lawyers and legal consultants. Antis Triantafyllides, the founder of the firm, was the Cyprus member of the Court of Arbitration of the International Chamber of Commerce throughout the greater part of his legal career.
Main Areas of Practice:
Banking & Finance
Capital Markets
Competition Law
Constitutional, Public & Administrative Law
Contract Law
Corporate & Commercial Law
Data Protection Law
Employment Law
Energy Law
Financial Services Regulation
Fintech, Digital Assets & Crypto Currencies
Immigration Law
Insolvency Law
Intellectual Property
Litigation, Arbitration & Mediation
Mergers & Acquisitions, Joint Ventures & Corporate Restructuring
Real Estate & Construction Law
Sanctions
Shipping & Maritime Law
Tax
Trusts
Banking & Finance:
The firm's highly experienced Banking and Finance team handles secured and unsecured lending, international high-value financing and refinancing transactions, including project financing, syndicated, subordinated and mezzanine financing, and related securities such as share pledges, floating charges, financial collateral and other securities.
The firm regularly advises on compliance and banking regulatory and licensing requirements, ISDA agreements and related products, asset preservation and security enforcement and procedures.
The highly experienced members of the team bring the wealth of their experience to their department making our banking team one of the strongest in the country.
The firm's litigation team supports the banking team by dealing with debt collection and security enforcement, representing in this respect both local and international banking institutions.
The firm's main client base consists of high profile international lenders, arrangers and facility agents (on single-lender and syndicated, secured and unsecured loans) as well as borrowers, guarantors and security providers. Our clients include international financial institutions such as EBRD, IFC, Deutsche Bank and Credit Suisse as well as local banking institutions, such as Bank of Cyprus, Hellenic Bank and AstroBank.
Capital Markets:
The capital markets practice of the firm covers the full range of capital markets products and specialises in debt and equity capital markets, derivatives and structured finance, securitisation, corporate trust and agency.
The firm's team is highly experienced, having played an active part in major developments in capital markets related to Cyprus and regularly acts on public offerings including initial, secondary and dual public offerings on regulated or non-regulated markets, both within and outside the EU, as well as private placements, Eurobond issues, reverse takeovers etc.
The team regularly acts for lenders, underwriters, and issuers, issuing legal opinions and advising clients through every step of an equity raising transaction.
The key to our success in this field is our analytical rigour and expertise noting that most of the cases we work on in this area are unprecedented in Cyprus and our clients and overseas counsels therefore rely on our vast experience, know - how and technical expertise to apply untested areas of the law to the case at hand.
Corporate & Commercial Law:
The firm's Corporate and Commercial Department constitutes the cornerstone of our practice. The experience of the firm's highly reputable and exceptionally specialised team is second to none on the island. The team members provide high-quality practical and innovative advice on all aspects of company law.
The types of work under this area include:
Formation, acquisition and sale of Cyprus companies;
Shareholder agreements and corporate governance issues;
Capital-raising transactions;
Public and private offerings of securities and securities law compliance;
​Local and cross-border mergers and acquisitions;
Management buy-outs and earn-outs;
Corporate management and
Re-domiciliation of companies in and out of Cyprus.
A full array of relevant legal services is provided to a wide domestic and international client base which includes: commercial banks, investment banks/funds, consulting firms, insurance companies, financial services companies and other financial institutions, media and entertainment companies, technology and telecommunications companies, transportation companies, companies in the food and beverage sector, the pharmaceutical industry and high-net-worth private individuals.
Furthermore, our team possesses great experience in legal drafting, reviewing, negotiating and/or advising on various types of commercial contracts (such as share purchase agreements, service agreements, agency agreements, licensing arrangements and distribution agreements).
We are also in a position to provide legal advice, guidance and support in relation to the areas of intellectual property, data protection and GDPR, as well as on regulatory issues, which include, for example, legal assistance on anti-money laundering matters (such as KYC procedures, updating of records, monitoring and reporting to regulatory authorities).
Our firm's vast legal expertise and local knowledge of the aforementioned areas allows us to provide clients with a well-informed insight into current market conditions, and places us in a unique position to provide pragmatic and thorough advice on how their interests will be best served and secured while carrying out business transactions.
Financial Services Regulation:
In a world where there is increasing regulation on the financial and investment sectors, with businesses having to devote more resources to governance, risk and compliance issues, our firm's regulatory team offers in-depth and technical support to domestic and international financial services companies, brokers, asset managers, investment banks and financial institutions such as EMIs/Payment Services Institutions on vast spectrum of complex financial services matters.
Our experienced team can advise on set-up and structure, licensing requirements, as well as provide legal advice and support with respect to the licencing application, taxation, M&A transactions, regulatory development and cross-border regulatory issues and on any other regulatory, compliance, employment, consumer protection, data protection, anti-money laundering regulation and contentious matters concerning investment services, payment services, e-money, digital currencies and funds.
We have an effective working relationship with the Cyprus Securities and Exchange Commission (the "CySec"), being their preferred retained legal advisor. Our portfolio of clients include several Cypriot investment firms and FX trading companies such as Etoro (Europe) Limited as well as a number of traditional investment firms, crypto asset service providers, EMIs//Payment Services Institutions, Alternative Investment Funds, Fund Management Companies, and other trading and regulated companies. Our team has also been involved in the drafting and consultation stages of legislation concerning investments services and funds in Cyprus.
Litigation, Arbitration & Mediation:
The firm's litigation team is one of the best in Cyprus and is led by George Triantafyllides, a widely admired member of the Cyprus Bar Association.
The litigation department covers all areas of general and commercial law and offers:
a wide range of dispute resolution;
practical advice and guidance to clients in an effort to avoid lengthy court actions;
detailed advice on proceedings and procedures;
representation of clients in litigation disputes before all national courts and tribunals;
both domestic and international arbitration under internationally recognised arbitration bodies.
Legal assistance and guidance in relation to various litigation matters is provided. Whether immediate action is required in an interim order application or well-thought tactics in a long standing lawsuit before the Courts, the client can always rely on the firm's experienced litigation team for the appropriate service and tailored advice.
The team specialises, non-exhaustively, in interim order applications, Norwich Pharmacal orders and other types of disclosure orders, as well as freezing orders.
The firm's litigation practice is not limited to fighting cases before the District Courts or the Supreme Court of Cyprus, but also extends to claims before all courts and tribunals in Cyprus, including, among others, the Employment Tribunal, the Rent Tribunal, the Tenders Review Authority and the Commission for the Protection of Competition.
Alternative means such as the option of arbitration and mediation are also areas where we excel in the Cyprus legal market.
Tax:
Our tax department has a reputation for developing effective solutions to tax problems that are both tax-efficient and practical, meeting the requirements of the clients within the real constraints under which they operate.
The firm's tax practitioners are integrated into the firm's transactional teams and they advise corporations and individuals on a wide range of Cypriot tax issues which may arise in the context of international and local transactions in a variety of industry sectors. Key clients of the firm in this field include local and international groups of companies as well as financial and other local and international institutions.
The firm's litigation department, led by George Triantafyllides, is regularly involved in various high profile tax cases. Furthermore, Stelios Triantafyllides often provides advice to the Republic of Cyprus in connection with tax matters, including assisting the latter with the drafting of Cyprus tax laws and also with the preparation of reports submitted to international organisations with the aim to enhance the attractiveness of Cyprus as a holding company jurisdiction and a premier international business centre.
Ranked Offices
Provided by Antis Triantafyllides & Sons LLC
Antis Triantafyllides & Sons LLC rankings
Global Guide 2023
Filter by
Cyprus
General Business Law
1 Department
2 Ranked Lawyers
Department
Lawyers
General Business Law: Dispute Resolution
1 Ranked Lawyer
Lawyers