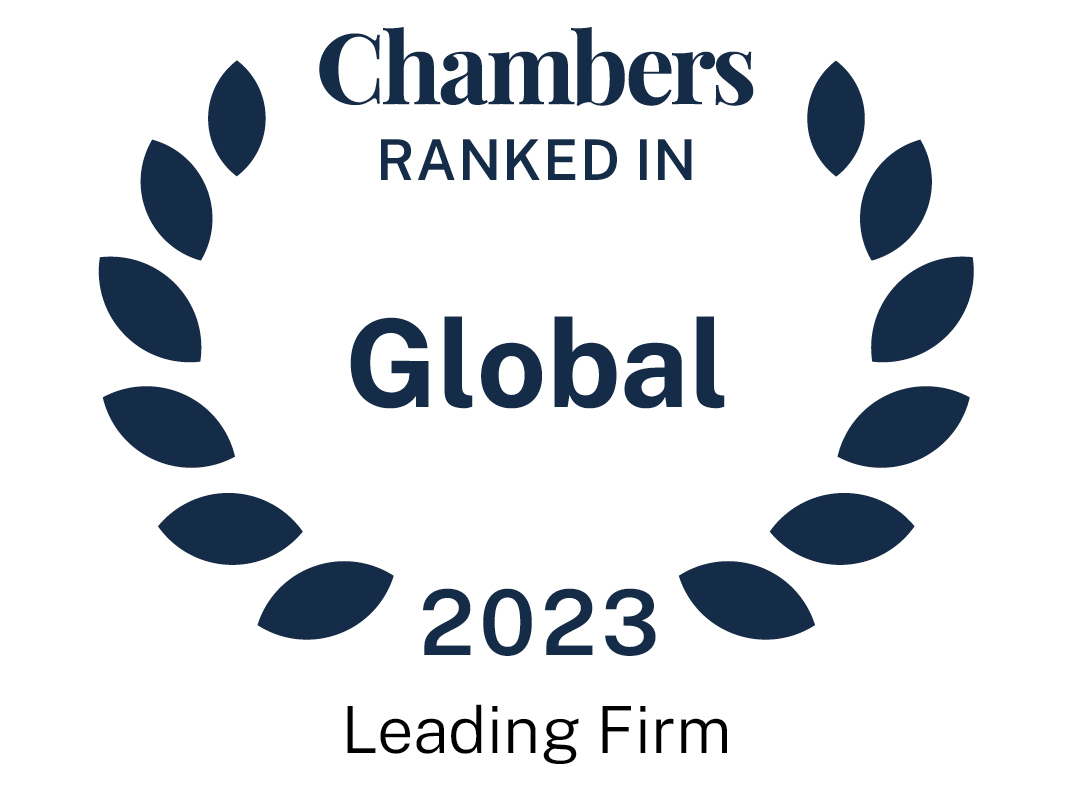 About
Provided by Angeles Pons
Global
Firm Overview
AngelesPons -with new location in Santo Domingo- has continued in the last two years of the pandemic to perform excellent work for their clients.
Small firm with great work environment that keeps the attention on the client needs.
Among major landmarks that define the achievements during the past year:
- Obtained invalidation of Croc's 3D shoe Trademark
- Obtained the first ruling in the Dominican Republic of a well-known trademark: GATORADE
- Obtained in Cuba a declaration of well-known trademark: 7UP.
- Represented the Dominican Government in the major trademark/copyright case of MARCA PAÍS (Country Brand)
- Seizure in customs more than 80,000 toothbrushes that infringed Copyright of the packaging of Colgate. Merchandise contained Bisphenol, or BPA, over three times allowable limits and no sanitary registration.
Firm Details
Wallis Pons, one of the two partners of the firm, is well recognised in the field. She has been able to perform outstanding work in managing a M&A transaction for one of the largest water bottling and ice company in the Dominican Republic.
Wallis Chairs the Intellectual Property and Regulatory practice of the firm, with vast experience in Patents, Trademark, Unfair Competition and Litigation.
She has over 20 years of experience in Intellectual Property, Telecommunication, Privacy, Regulatory, Advertising, Unfair Competition, Sports, Entertainment, Consumer Protection, Litigation, Anti-counterfeiting; former co-chair INTA Brand Restriction Committee; former President of the Central American and Caribbean Group of the International Association for the Protection of Intellectual Property (AIPPI); former Chair of the Knowledge-Net in Dominican Republic of the International Association of Privacy Professionals (IAPP); Intellectual Property professor at Pontificia Universidad Catolica Madre y Maestra (PUCMM) in Santo Domingo, Dominican Republic; former National Delegate of the Inter-American Association of Industrial Property (for its acronym in Spanish ASIPI), Wallis has been also president, several years ago, of the Dominican Republic Intellectual Property Association (for its Spanish acronym ADOPI). Member of INTA, ASIPI and ADOPI.
Wallis was a panelist in the Brand Restrictions panel, during the virtual INTA 2020 Annual Meeting & Leadership Meeting. She also spoke on a virtual INTA Roundtable related to Brand Restrictions in Latin America communicating the results of INTA BRAND RESTRICTION IMPACT STUDY. She had the chance to talk on how brand restriction started, legal violations in the implementation of these measures, strategy on how to address this matter and findings related to the study, which she also participate with EDELMAN.
Wallis has published different articles in the World Trademark Review related to important Trademark decisions in Dominican Republic.
Jaime Angeles. He spends his time in in Intellectual Property, IT/E-commerce, Privacy, Telecommunication, Advertising, Unfair Competition, Consumer Protection, Entertainment, Litigation, Anti-counterfeiting, Corporate and Business.
Currently deeply involved in the filling of international patent applications of an invention of Dominican inventor in pharmaceuticals (antibactericide).
Recently published an article to be published in Funglode yearbook on IP & Coronavirus.
Last December 2021, he was invited as panelist on NFT´s and commercialisation chain. During the special year of 2020 was involved in helping local influencers with IP matters. He worked in the transaction & negotiation to settle a major Copyright breach by important influencer in Dominican Republic.
He was often requested to do presentation on several webinars/live events and TV programs.
Representative of the Firm in the Global Advertising Lawyers Alliance – GALA as Exclusive members for the Dominican Republic and former President for its Latin America group, former President of Dominican Republic
Intellectual Property Association (by its acronym in Spanish ADOPI); In ASIPI he is now serving the Intangible and IP Valuation and Monetization Committee and INTA Commercialization of Brands Committee.
He is currently delegate in the Dominican Republic for ASIPI.
Main Areas of Practice
AngelesPons is a hot-shot IP boutique and corporate experience with an impressive resume when it comes to Patents, Trademarks, Unfair Competition, Copyright and Advertising. But the firm is also a Corporate and Litigation powerhouse, specialising in contract and commercial transaction and litigation, as well as anticounterfeiting work.
International Work
Caribbean work. The firm intensively collaborates with clients with work all over the region. Wallis Pons's trademarks work has led the team to obtain several declarations of well-known trademarks in Cuba for 7UP, and Jaime also worked with Jaguar (for recognition of well-known).
Aside from this, the firm has also helped with general corporate and data protection work with their business associates in the Caribbean.
Ranked Offices
Provided by Angeles Pons
Dominican Republic - Head office
Angeles Pons rankings
Global Guide 2023
Dominican Republic
Intellectual Property
1 Department
2 Ranked Lawyers
Department
Lawyers