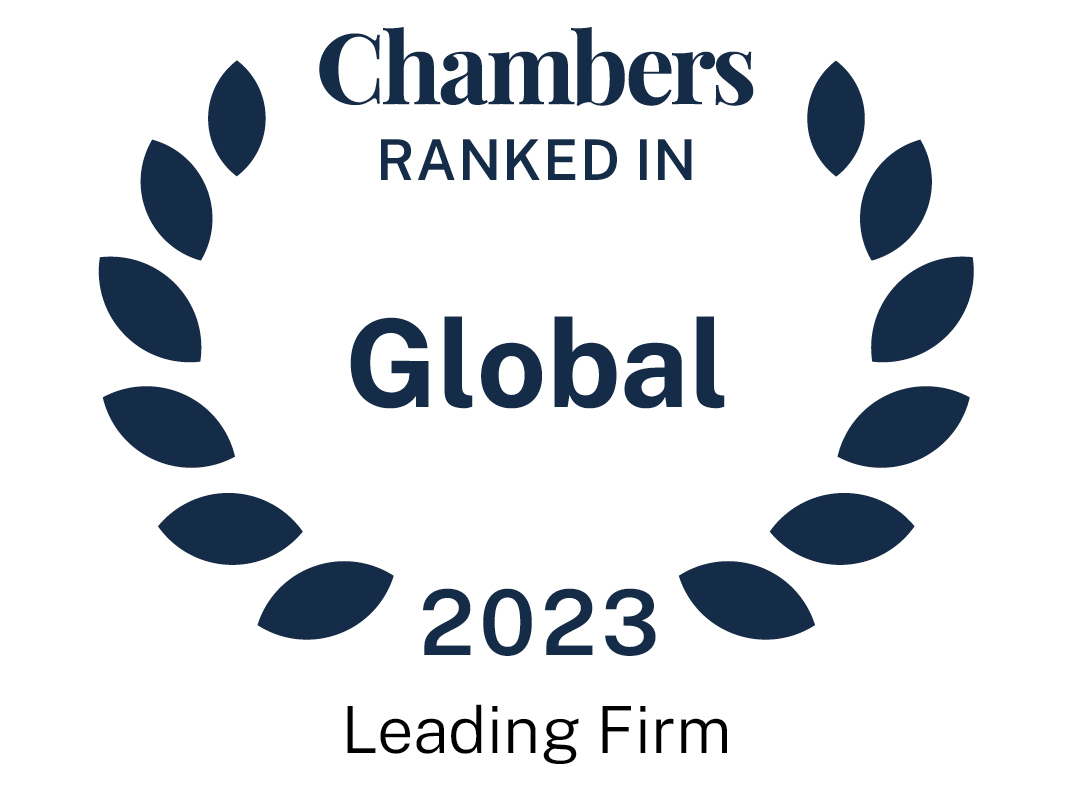 About
Provided by Ally Law
Global
Firm Details:
President: Ramesh Vaidyanathan
Board Members: Wendy Horn (Executive Director), Paola Sangiovanni (First Vice President), Andrew Parlour (Treasurer), Juan Pablo Cardinal (Secretary); Erich Gibel, Martin O'Hara, James Turner, Denise Junqueira, Linky Trott, Harvey Koning, Ramona Azzopardi, Judy Marsh (Vice Presidents)
Number of member firms: 75
Languages:52+
Network Overview:
Launched in 1990, Ally Law today comprises 75 law firms worldwide with more than 2,800 lawyers and advisors practicing from offices in 57 countries and counting. In a rapidly changing, interconnected world, our members offer stability, competitive rates, global reach and on-the-ground local knowledge. We work together to help clients grow, connect, and move beyond jurisdictions, economies, languages and industries.
Many of our members are first-generation firms, founded by lawyers with experience in larger regional or global firms and a desire to provide higher levels of client service, deliver greater value, and foster the innovation that comes with independence. Ally Law enables member firms to offer global resources to forward-thinking clients at rates commensurate with local custom and practice.
Relationships across the network are typically guided by the top leaders within their respective firms. As such, Ally Law reflects and expands upon the creative, collaborative and entrepreneurial cultures found across the organisation.
Ally Law members are carefully selected based on practice expertise, reputation and commitment to client service. Each are market leaders — and many are full-service firms — within their own jurisdictions, and all punch above their weight, competing regularly with the largest and best-known firms in key practice areas.
Focused on the future, Ally Law sponsors an ongoing Young Leaders Development Program, is home to a vibrant Women in Law networking initiative, and has revamped its administrative and client-service tools to help businesses and ultra-high-net-worth individuals achieve success while navigating the challenges of a global pandemic.
Main Areas of Practice
Collectively and as individual firms, Ally Law has deep bench strength in the full complement of legal disciplines required to help multinational, regional and local clients seize business opportunities and address complex legal and regulatory challenges. Key service areas include cross-border mergers and acquisitions, litigation and international arbitration, tax, and technology law (including intellectual property, information technology, e-commerce and cybersecurity). Many member firms also have strong practices in bankruptcy, business immigration, construction and real estate, corporate law, finance, energy, environmental, international trade, labour and employment, employee benefits, regulatory compliance, securities, and wealth management (including trusts, estates, private wealth, and family and matrimonial law).
With specialised knowledge in dozens of business sectors, Ally Law provides industry-specific counsel that helps clients maintain competitive advantage, expand market and geographic presence, and ensure compliance with the local laws and regulations that apply wherever they do business. Lawyers from across the network are active in industry organisations, have obtained advanced degrees, training and certifications in numerous scientific and technical disciplines, and regularly speak and write on the business and legal issues that drive success. Among other industries, the network serves clients in the agriculture, banking, cannabis, cybercurrency, blockchain (DLT), food and beverage, gaming, healthcare, leisure and hospitality, manufacturing, pharmaceutical, professional services, real property and construction, renewable energy, technology and telecommunications sectors.
Quality at Every Step — and In Every Jurisdiction:
Businesses need to have confidence that their legal work will be handled reliably, seamlessly and consistently around the world. In consultation with clients, Ally Law has developed and its member firms adhere to a core set of service standards designed to achieve the highest levels of client satisfaction. It emphasises responsive, proactive communications, delivery of value through proactive matter planning and case management, and the use of technologies, processes and policies that support clear billing procedures, effective document management and excellent legal representation while protecting sensitive client information.
Ally Law regularly asks for written evaluations of its member firms' services. It does more than simply listen — it uses this information to take immediate action to resolve any outstanding issues and share its experiences and best practices with other member firms to elevate the quality of its service across the entire network.
Member Firms:
Argentina: Richards, Cardinal, Tützer, Zabala, Zaefferer
Australia – New South Wales + Victoria: Russell Kennedy
Australia – Queensland: Thynne & Macartney
Austria: Gibel Zirm Rechtsanwalt
Belgium + Mauritius: Lallemand Legros & Joyn (LLJ)
Bolivia: PPO Lawyers
Brazil: Cascione, Pulino, Boulos & Santos
Bulgaria: Kalaidjiev & Georgiev
Canada – Alberta: Bryan & Company LLP
Canada – British Columbia: Kornfeld LLP
Canada – Quebec: Spiegel Sohmer
Canada – Ontario: Torkin Manes
Chile: Arteaga | Gorziglia
China – PRC: R&P China Lawyers
China – Hong Kong: Boase Cohen & Collins
Costa Rica: Oller Abogados
Cyprus: Georgiades & Pelides
Czech Republic: Holec Zuska & Partners
Ecuador: Robalino
England & Wales: Edwin Coe LLP
Finland: Applex
France: Alerion
Germany: Melchers Law Firm
Greece: Your Legal Partners
Honduras: Aczalaw
Hungary: KCG Partners
India: Advaya Legal
Indonesia: Nusantara Legal Partnership
Ireland: Hayes solicitors LLP
Israel: Lipa Meir
Italy: Gitti and Partners
Japan: Blakemore & Mitsuki
Latvia: Spridzāns, Snipe & Hramčenko
Malaysia: Raslan Loong, Shen & Eow
Malta: WH Partners
Mexico – DF: Cornejo Méndez González & Duarte SC
Netherlands: De Metz Advocaten
New Zealand: McVeagh Fleming
Nicaragua: ACZALAW Nicaragua
Panama: DELCO Law
Paraguay: Altra Legal
Peru: Santiváñez Abogados
Philippines: ZG Law
Poland: Izabella Żyglicka and Partners
Portugal: Teixeira de Freitas, Rodrigues e Associados
Romania: Vlăsceanu, Nyerges & Partners
Slovakia: Hronček & Partners, s. r. o.
Singapore: A. Ang Seah & Hoe
South Korea: Hankyul Law Group
Spain: Marti & Associats
Sweden: FramLaw
Switzerland: Blum & Grob Attorneys at Law Ltd
Taiwan: Formosan Brothers Attorneys-at-Law
Thailand: Duensing Kippen, Ltd.
Ukraine: Dynasty Legal
Uruguay: Lapique & Santeugini
USA – Alaska: Birch Horton Bittner and Cherot
USA – California-Northern: Berliner Cohen, LLP
USA – California-Southern: Musick, Peeler & Garrett LLP
USA – Colorado: Moye White LLP
USA – Delaware: The Stewart Law Firm
USA – District of Columbia + UAE: Kalbian Hagerty LLP
USA – Florida: Williams Parker Harrison Dietz & Getzen
USA – Illinois: Much USA – Massachusetts: Rich Ma
USA – Michigan: Varnum LLP
USA – Missouri: Evans & Dixon
USA – New York: Phillips Nizer
USA – North Carolina: Smith Anderson
USA – Ohio + Texas: Vorys, Sater, Seymour and Pease LLP
USA – Pennsylvania: Obermayer Rebmann Maxwell & Hippel LLP
USA – Utah + Nevada: Fabian VanCott
Venezuela: Pérez Duin, Gutiérrez Rodriguez, Abogados
Vietnam: LNT & Partners
Ranked Offices
Provided by Ally Law
Ally Law rankings
Global Guide 2023
Filter by
Asia-Pacific Region
Leading Regional Law Firm Networks
1 Department
Department
Leading Regional Law Firm Networks
Global Market Leaders
Leading Law Firm Networks
1 Department
Department
Leading Law Firm Networks
Articles, highlights and press releases
1 item provided by Ally Law
Slide 1 of 1
Ally Law Introduces New Leadership Team
On March 16 in Sydney, Australia at our global annual conference, members elected Ramesh K Vaidyanathan, founder and managing partner of Mumbai, India-based Advaya Legal, to serve as Ally Law's President for the period 2023–2025.
Ally Law Introduces New Leadership Team
On March 16 in Sydney, Australia at our global annual conference, members elected Ramesh K Vaidyanathan, founder and managing partner of Mumbai, India-based Advaya Legal, to serve as Ally Law's President for the period 2023–2025.