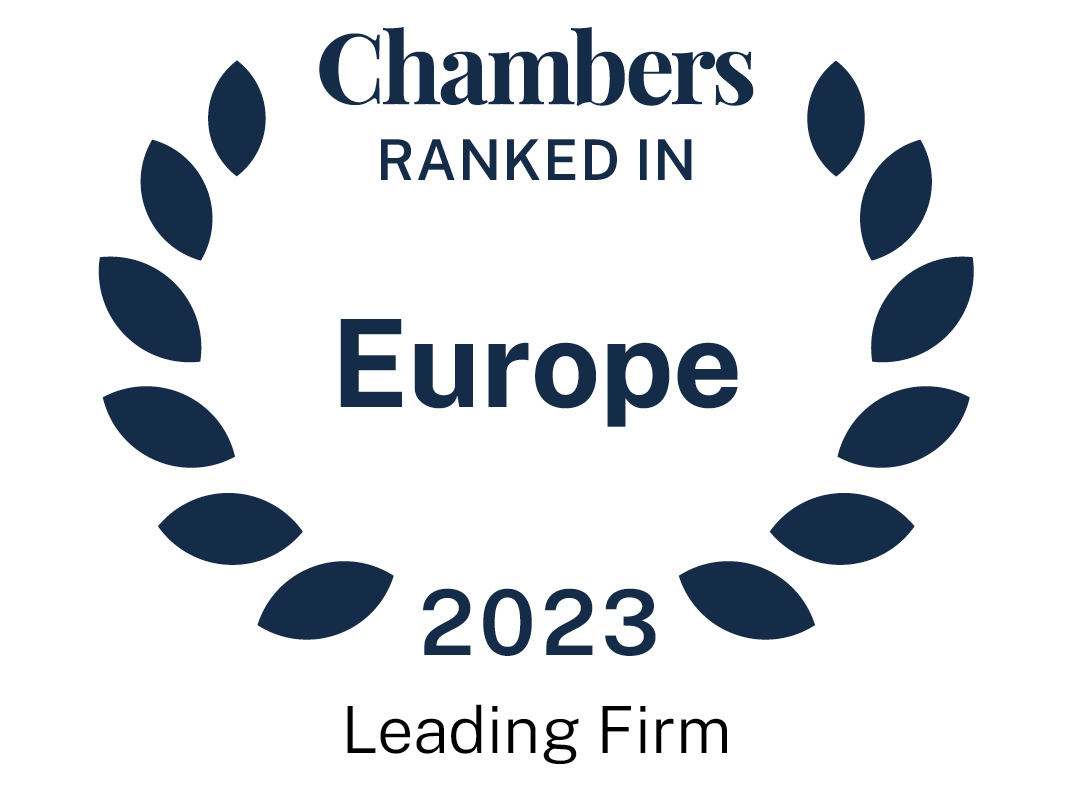 About
Provided by Albota Law Firm
Europe
Managing Partner: Oana Albota
Number of partners: 1
Number of lawyers: 7
Languages: English, Romanian

Firm Overview:
Albota Law Firm is a boutique law firm set up on 1 May 2014, offering premium specialised construction and real estate legal advice. The firm has the capabilities to assist its clients in all areas connected to the development of a real estate project: financing, real estate permitting and regulatory, corporate and commercial, litigation and arbitration. The clients choose the firm because they like the clarity of the advice, the focus on results, the efficiency of the firm's service, the fast reaction-time, all at a very fair price. The firm's outstanding services are adapted to the needs of each client. The small size of the firm is a huge advantage as it eliminates formalism, it ensures the thorough involvement of a specialised partner, it guarantees proper costs. The quality of the legal services is also guaranteed by the firm's market knowledge and by the refined legal know how, which derives from the involvement of its lawyers in the most significant deals in Romania in the past 16 years. The firm's expertise in real estate area includes structuring of transactions from acquisition of real estate properties in Romania up to the exit point, including the title, permitting, corporate due diligence for acquisition of real estate, the acquisition assistance, the assistance with the permitting, development, leasing and financing of real estate projects, the assistance with the exit. The law firm is experienced in all the construction sectors and in the engineering industry. The law firm is particularly specialised in FIDIC contracts and FIDIC adjudication.
Main Areas of Practice:

Real Estate & Construction:
■Assisting White Star Real Estate with the acquisition of the control over Liberty Technology Park in Cluj-Napoca from Fribourg Development, the real estate division of Fribourg. Liberty represents 18,000 sq.m. of former industrial buildings, redeveloped over the last six years by Fribourg into a modern, industrial feel office park. The technology park comprises five Class A office buildings, BREEAM certified with innovative, eco-friendly and energy efficient technologies, with an additional 3 hectares of land for further development. The services included inter alia the assistance with the negotiation and signing of the sale-purchase agreement, the Facility Agreement and the related Security Package with BCR
■Assisting Atenor in relation with the leasing of Hermes Business Campus, an office complex of approx. 72,200 sq.m. (comprised of 3 buildings), located in Pipera business district. The services included the legal assistance for the signing of the lease agreements with tenants as Elefant Online, Fribourg Capital, Chouchou Imobil, Avram - Sharon Group, Good People
■Assisting Atenor in relation with the leasing of Dacia ONE, consisting of a new class A office building having a built-up area of almost 12,500 sq.m. located on Calea Victoriei, Bucharest. The services included the legal assistance for the signing of the lease agreements with tenants ING Business Shared Services B.V. Amsterdam – Bucharest Branch and S.P.R.L. Menzer & Bachmann – NOERR
■Ongoing assistance provided to a company part of Shikun & Binui group, the Israel's leading infrastructure and real estate group, in relation with the development and sale of the apartments in the residential complex New Point and the villas in the residential complex New Point Villas. The New Point project consists of 6 buildings, with a height of 9 stories, with 68 apartments for each building, i.e. 408 apartments in total, while the New Point Villas project consists of approximately 118 villas. The assistance included drafting and negotiation of bilateral promise agreements and sale purchase agreements concluded by the client, as promissory seller, with various promissory buyers, having as object apartments/ villas located in the residential complex New Point/ New Point Villas
■Advising Atenor in relation with the development of the project consisting of 2 residential buildings to be located at a new site of approximately 7,000 sq.m. located in the Calea Floreasca area. The assistance included the preparation of the design agreement with the general designer
■Advising Atenor in relation with the development of the office park complex, known as @Expo, on the land of approximately 11,600 sq.m. located in the Expozitiei/Piata Presei Libere and consisting of 3 office buildings. The services included (i) the preparation of the design agreement with the general designer and (ii) the legal assistance for the signing of the lease agreements with tenants as Gameloft Romania, UniCredit Bank Romania, New Work Offices
■Assisting Conarg in relation with the leasing of the office park complex, known as Office 1, located in 30-32 Daniel Danielopolu St., Bucharest, consisting of one office building. The services included the legal assistance for the signing of the lease agreements with tenants as DAAS Impex, GEC Constructii Service Imobiliare, Precise Property Developers
Key Clients:
Atenor Group, Conarg Group, White Star Real Estate, Electroputere Parc, GD Total Service, Shikun & Binui, Green Gate Development, London Partners
Contact:
Oana Albota
Tel:
+4 0733551015
Email:
[email protected]
Ranked Offices
Provided by Albota Law Firm
Albota Law Firm rankings
Europe Guide 2023
Romania
Real Estate
1 Department
1 Ranked Lawyer
Department
Lawyers
Articles, highlights and press releases
1 item provided by Albota Law Firm