about
ranked departments
ranked offices
Firm profile for Global 2022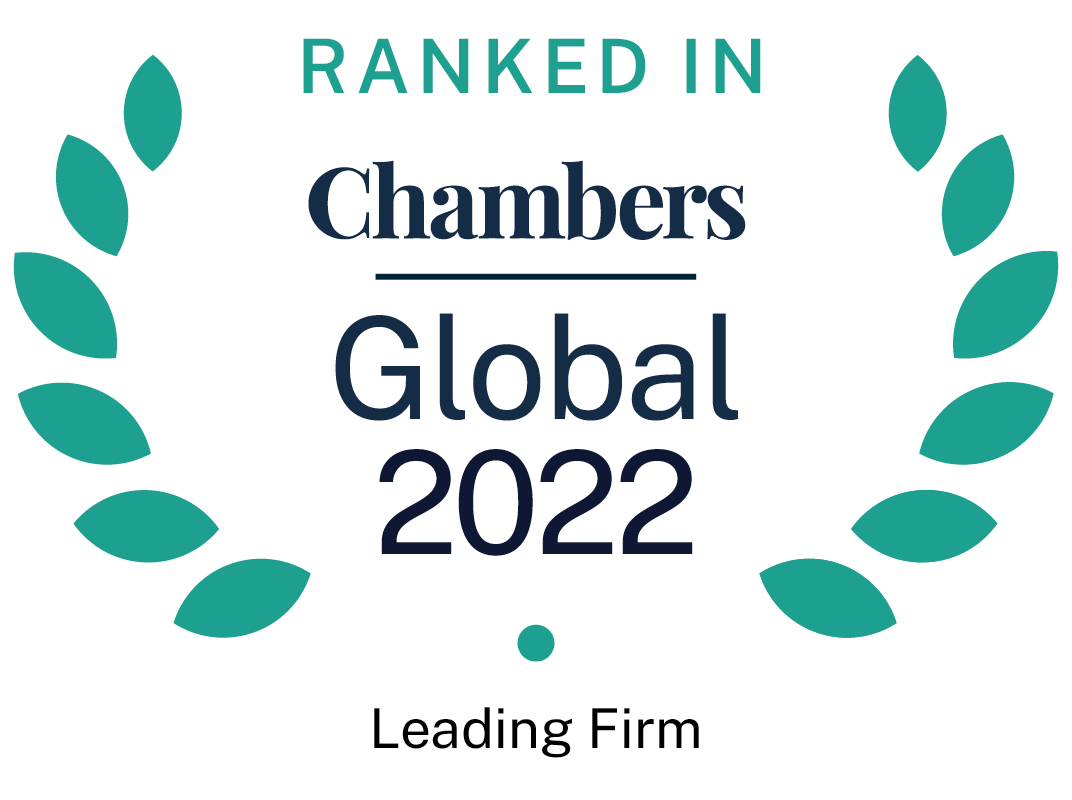 About
This content is provided by Ajumogobia & Okeke.
Partners: Odein Ajumogobia SAN, Babatunde A Sodipo, Patrick A Osu, Ebunoluwa B Awosika
Number of partners: 4
Number of lawyers: 22+
Languages: English, Nigerian Languages

Firm Overview:
Ajumogobia & Okeke ('A&O') is a leading commercial law firm with offices in Nigeria - Lagos, Port Harcourt, Abuja with a strong regional network and international relationships. A&O combines local knowledge and international experience to transactions and the provision of client solutions. A&O is one of Nigeria's oldest continuing partnerships built on relationship - focused service provided to corporate and private clients. With experience in the public sector, A&O's personnel bring an added dimension to providing legal services to multi-national corporations, international banks, and major public companies and multilaterals including non-government entities. In the private sector, A&O has also represented private interests in diverse commercial undertakings. A&O has established a reputation for providing cutting-edge legal advice using best practice techniques and solutions to meet its clients' demands. Sector specialisation is central to A&O's effectiveness and its commitment is to acquire a profound understanding of clients' industry sectors, enabling it to provide a full range of advice. A&O has an ongoing professional relationship with foreign missions in Nigeria for the past three decades and is widely acknowledged as the leading commercial practice in Nigeria.

Practice Areas:
■ Corporate & Commercial
■ Commercial Litigation & Arbitration/ADR
■ Intellectual Property
■ Taxation & Foreign Investment
■ Banking & Finance
■ Energy Resources & Environment
■ Maritime & Shipping
■ Aircraft & Aviation
■ Commercial & Business Crime
■ Media & Entertainment
Corporate & Commercial:
A&O's commercial law expertise is synonymous with its reputation with extensive experience in a wide range of transactions and corporate finance instructions. Some of the transactions the firm has engaged in recently are listed below:
■ Legal adviser for a project developing one of the world's largest nickel deposits in Nigeria. Part of the firm's instruction includes regularising the mining licences, advising on and structuring the transfer of shares in the Nigerian project company to the project investor and preparing relevant transaction documentation including a Mining Option Agreement and advising on the entire project cycle including construction, supply, completion and commissioning of a commercial mining operation for extraction and processing of the deposits
■ Legal adviser in relation to a USD$350m EPC contract for the building of a cement plant in the western part of Nigeria and also acts as counsel to the borrower in respect of the funding for the transaction
■ Provides general legal advisory services to Oracle Software Nigeria Limited ('Oracle'), a subsidiary of Oracle Corporation. The firm recently concluded the review and negotiation of a multi-million dollar lease agreement of a property to be used by Oracle as office space
■ Local counsel to a South African based private equity fund in respect of a USD$10m equity linked notes arrangement with a Nigerian private equity funds manager for the acquisition of a 40% shareholding in a Nigerian Life Assurance Company

Commercial Litigation & Arbitration/ADR:
The litigation and arbitration/ADR team emphasises the firm's commitment to its clients by responding aggressively with formidable, strategic and resourceful litigation and arbitration capabilities with a member of the inner bar whose distinguished rank of Senior Advocate of Nigeria is Nigeria's highest mark of distinction, quality and experience.
■ Retained counsel to Saipem International BV in its defence against a multi-billion dollars suit over administrative control of a local SPV for oil and gas business in Nigeria and Counsel to Saipem Contracting Nigeria Limited in numerous law suits filed against the company arising from its operations in Nigeria
■ Represented a consultancy company in a multi-billion Naira arbitration against a city development authority in respect of disputes that have emanated in respect of a Project Management Services Agreement between A&O's client and the authority
■ Represents the largest global producer of beer AnheuserBusch InBev (ABInBev) in a number of suits relating to a dispute arising from an agency contract between it and its local agent in Nigeria
■ Counsel to the Boeing Company, the world's largest aerospace company and leading manufacturer of jetliners, defence, space and security systems and service provider of aftermarket support, in civil actions filed against it in the Nigerian courts and provides general legal advisory services
■ Counsel to Philip Morris International Management SA in ongoing first of its kind re-imbursement litigation on product liability/tort/damages claims running into billions of Naira, filed by the Attorneys - General of 5 states in Nigeria which also involves 4 other international tobacco companies

Energy Resources & Environment:
A&O covers the area of environmental law and provides legal support for companies involved in the exploration and production of energy resources.
■ Acted as solicitors and transaction advisers to the 4Power consortium (made up of Akwa Ibom State, Cross River State, Bayelsa State and Rivers State Governments) in the $124m acquisition of the Port Harcourt Electricity Distribution Company, as part of the Federal Government efforts in the privatisation of the electricity sector in Nigeria ■ Acted for Energy Company Nigeria PLC ('ENCON') as its legal advisors to a PPP initiative between the Lagos State Government and ENCON for the development, financing and operation of an electricity power plant with a nominal capacity of 5MW with capability of being increased to 15MW, for the supply of privately generated electricity to designated Lagos State Government establishments. The scope of work included setting up the special purpose vehicle for the project, providing general legal advisory services in respect of the transaction, negotiating and drafting of a Power Purchase Agreement between ENCON and the Lagos State Government to develop, finance, acquire, construct, own and operate a dual fuel-fired electricity power plant at the site located at Marina, Lagos
■ Advised a Nigerian conglomerate in the negotiations for the acquisition of oil blocks in Ghana, Sierra Leone, Senegal and Kenya. Instructions included preparing and reviewing joint bid agreements, petroleum agreements, farm-in agreements, negotiating with regulators and other government departments, meeting and negotiating with potential investors and operators for the blocks

Taxation & Foreign Investment:
The firm has a dedicated team of specialised lawyers knowledgeable in foreign investment and the tax regime in Nigeria and delivers targeted advice on corporate structures to maximise investment objectives. A&O'S regularly advises companies in the oil and gas sector on tax matters.
■ Currently representing two oil and gas multi-national companies in relation to Lagos Inland Revenue Service PAYE tax assessments and the penalty amounted to over N19bn and N6bn. The firm's efforts have seen significant reductions to about N12bn and N4bn respectively
■ Recently advised on the tax implications of the purchase of a vessel imported into Nigeria under the temporary importation permit regime
■ Acted as legal adviser to a German multinational company operating in the consumer and industrial sector in connection with the acquisition of a leading detergent manufacturer in Nigeria

Intellectual Property:
The firm provides a full range of legal services relating to the protection, exploitation and litigation of intellectual property rights. It combines strong expertise and local knowledge of specific industry sectors such as pharmaceutical and general consumer products, communications, information technology and the media, to provide more bespoke and specific advice, which include:
■ Acting as counsel to intellectual property holders/clients in handling Trademarks oppositions and other disputes at the Nigerian trademarks Registry
■ Acting as solicitors to local multinational and international companies on commercial transactions which include license agreements, brand licensing agreements etc.
■ Providing legal advisory services and assists in the registration of trademarks, copyrights and patents

Maritime & Shipping:
A&O is active in all areas of international trade and maritime law. The shipping group offers clients services in charter-party disputes, cargo claims, and carriage contracts. The firm represents ship owners, operators, charterers and their P&I Clubs. A&O provides sector wide advice on bills of lading, contracts of sale, carriage of goods by sea statutes, cabotage and investment in the shipping industry.
■ Legal adviser to international commodity trader involved in sale of refined products to local markets in West Africa
■ Acted as defence counsel for various vessel owners in Admiralty Actions in rem filed against such vessel owners

Aircraft & Aviation:
A&O has notable practice experience in aviation matters and has represented several international and domestic air carriers and financiers. A&O is frequently first choice counsel in Nigeria to the international market leaders in the aviation industry, providing legal advice on matters relating to their corporate and commercial interests. A&O regularly:
■ Provides legal advisory services to international airlines and leasing companies entering into aircraft operating lease agreements with domestic passenger air carriers and drafting and/or reviewing of the aircraft transaction documentation
■ Renders regulatory advice to aviation companies and some of the world's largest lessors, it advises on registration, repossession and deregistration procedures in Nigeria, claims by third parties and other non-statutory liens, employment and labour matters, industry regulatory compliance, detention rights and aircraft finance/liens
■ Provides legal representation to domestic and international airlines in claims and disputes under contracts of air carriage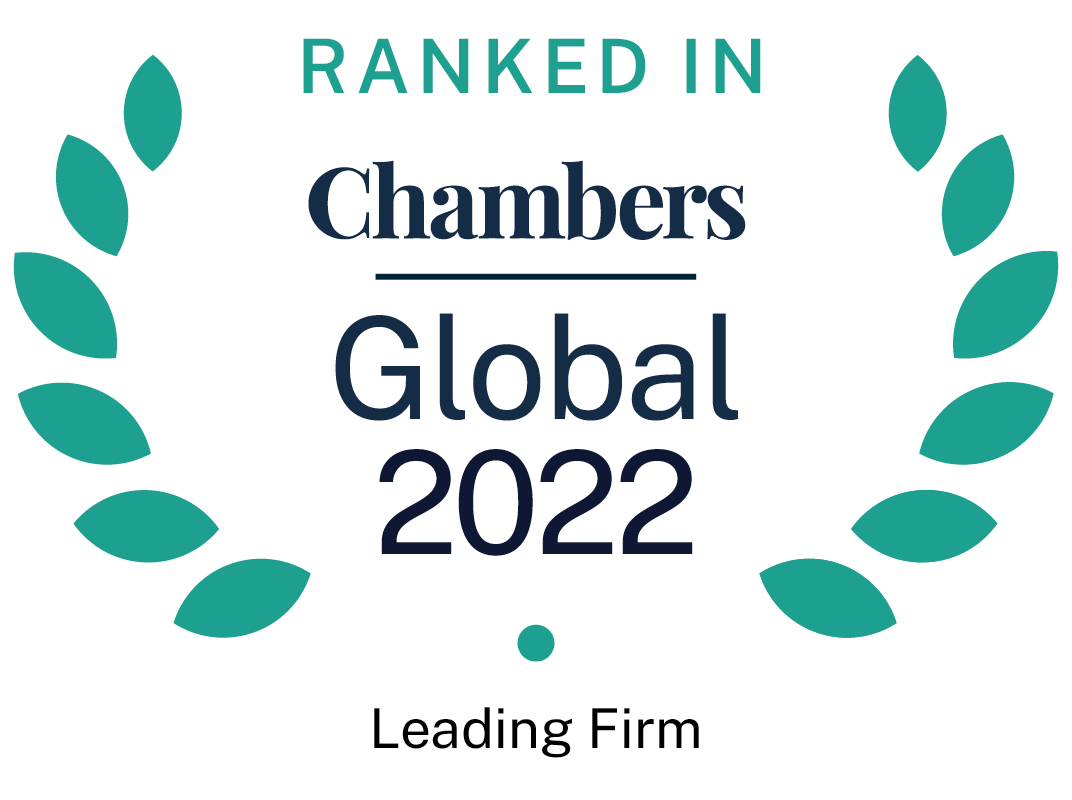 Ranked Departments
Chambers Research is conducted by 200 Research Analysts, across 200 jurisdictions and provides nearly 6,000 rankings tables. Annually we collect hundreds of thousands of responses from clients, the majority via in-depth interview. Learn more about our methodology.
Nigeria
---
Dispute Resolution
Band 4
Ranked Lawyers
Chambers Research is conducted by 200 Research Analysts, across 200 jurisdictions and provides nearly 6,000 rankings tables. Annually we collect hundreds of thousands of responses from clients, the majority via in-depth interview. Learn more about our methodology.

There are no Ranked Individuals in this view.
Ranked Offices
Chambers Research is conducted by 200 Research Analysts, across 200 jurisdictions and provides nearly 6,000 rankings tables. Annually we collect hundreds of thousands of responses from clients, the majority via in-depth interview. Learn more about our methodology.

There are no Ranked Offices in this view.