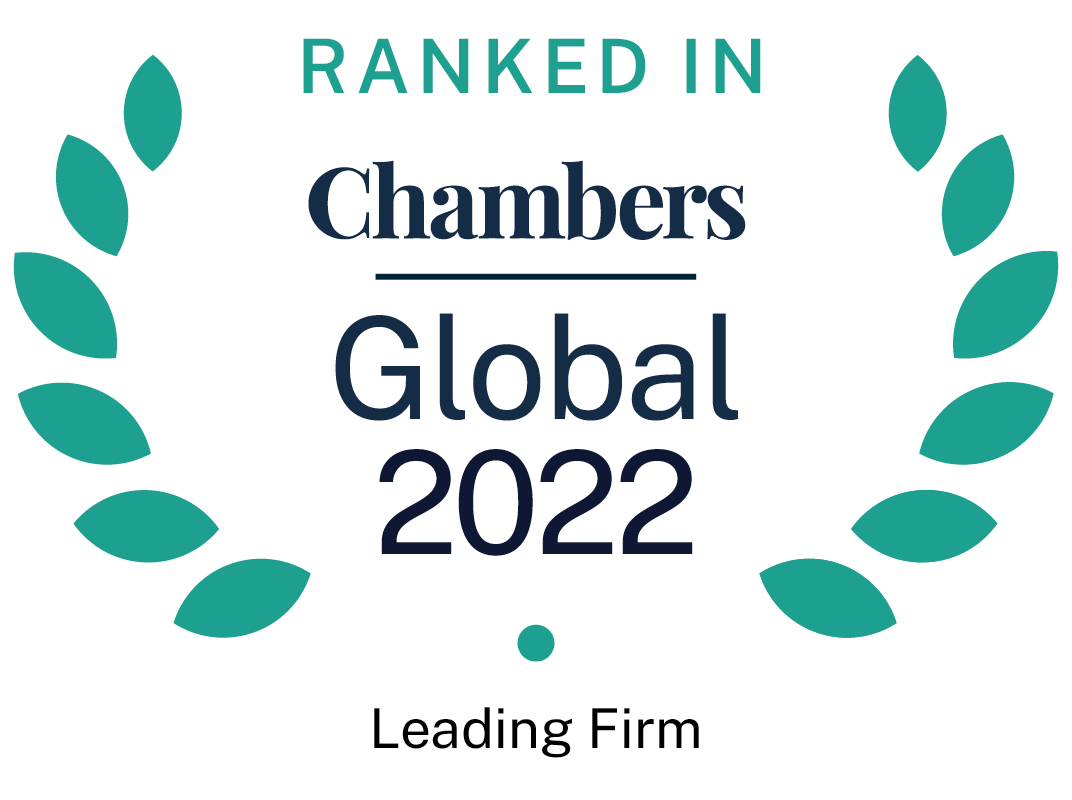 About
Provided by AB & David
Global
AB & David Africa
Website: www.abdavid.com
Email: [email protected] / [email protected]
8 Dr. Isert Road, North Ridge
P.O. Box TF 330
Accra, Ghana
Tel: +233-30 225 3073–4; +233-30 701 2129
Senior Partner: David Ofosu-Dorte
Managing Partner: Isabel Boaten
Number of Partners: 9
Number of Lawyers: 32
Languages: English, French

Firm Overview
AB & David Africa is a pan-African business law firm, serving businesses, public sector agencies, financial institutions, international organisations and entrepreneurs from all over the world in 24 African countries. The firm's aim is simple: to help businesses succeed in Africa through the creation of business opportunities for its clients and by enabling them cut through the maze of doing business in Africa. With an unparalleled understanding of industry, the firm's business-savvy team provides client-centred and tailored advice that reduces business risks and delivers the solution the client is seeking. AB & David Africa is the first African law firm to be awarded the England Law Society Lexcel accreditation, awarded to law firms that meet thehighest standard in law practice.
Main Areas of Practice:
Corporate & Finance
AB & David's Corporate and Finance practice has an unparalleled and wide range of experience covering investment, the AfCFTA, capital markets, corporate, finance, mergers & acquisitions, business establishment, compliance, trade finance, project finance, banking, loans, tax and infrastructure development.
Among many market-leading deals, the firm has advised:
Advice on the development and financing of an 820-acre Safari Eco-Park and Conference/ Leisure Hotel expected to become the first of its kind in West Africa.
Advice to the State Interest and Governance Authority on restructuring the governance systems for state-owned enterprises.
Loan syndication of eleven(11) banks to provide funding for a major telecoms operator in Africa
Merger of Millicom International and Bharti Airtel (Tigo Ghana and Airtel Ghana) to create the country's second-largest mobile network operator.
Acquisition by Aker Energy AS of the Hess Corporation interest in the Deep-water Tano Cape Three Points block
Refinancing of the John Agyekum-Kufuor floating, production, storage, and offloading ("FPSO") platform, also involving Islamic finance by Yinson Holdings
Financing the restructuring of a major oil refinery in West Africa by Ecobank
Financing of the Tamale International Airport, Ghana
Acquisition of shares in Kingdom 5-KR-144, the sole shareholder of KH1 Ghana, owner of the Movenpick Ambassador Hotel.
Financing of a port expansion project in Ghana
Key Clients: 
Aker Energy 
Yinson 
Standard Chartered Bank UK 
Quantum Global 
ABSA
FMO 
Actis 
Helios 
China Development Bank 
AATIF/Deutsche Bank 
Millicom
Contact: Isabel Boaten ([email protected]) / Ferdinand Adadzi ([email protected])
Energy, Infrastructure and PPPs
Market leaders in infrastructure projects including PPPs, PFIs and all aspects of the procurement of infrastructure transactions in The firm has pioneered some of Africa's most notable transactions.
Advice on the concession for the Chingola-Solwezi-Muntanda 205-kilometre dual carriage toll road, which will connect Zambia through the copper belt to the Democratic Republic of Congo under a Public-Private Partnership (PPP) arrangement with the potential for an extension to cover other countries including Mozambique.
Advice on the construction of a $570m Accra Tema motorway which will upgrade and extend the motorway between the capital, Accra, and the port city of Tema
Advice on the West Africa energy project covering Ghana, Cote d'Ivoire and Liberia on the legal mechanisms to be instituted to improve private sector participation and local content in the energy sector in West Africa.
Extension of advisory work on strategies for value addition to bauxite and improved beneficiation arrangements for the mineral sector by the integrated bauxite project.
Provision of legal advice on funding options for Power Projects and creation of structured fund
Review and assistance with the negotiation of the purchase of Power under the Power Purchase Agreement (PPA) from Volta River Authority (VRA) and advise on escrow arrangement
Advice on key issues relating to the re-negotiation of applicable term and tariffs in relation to existing PPA between an IPP and Electricity Company of Ghana Ltd (ECG) pursuant to Government of Ghana to shift from take-or-pay arrangement to take-and-pay arrangement.
Provision of legal advisory services for the development of a first class 25-Storey Headquarters under a turnkey arrangement
Legal advisory services for the construction and rehabilitation of the maternity and surgical blocks of the Korle Bu Teaching hospital
Advice to the Industrial Development Corporation of Zambia on the development of an off-grid 5 MW renewable energy power plant with the associated distribution network for the Argo Luswishi integrated farming block in the Copperbelt Province, Zambia
Review of documentation and advise on the validity of claims submitted for the design, procurement, construction and commissioning of the 6.5km Onshore Pipeline Works for the New LNG Terminal
Review of relevant contractual documents for the construction of a 150MW Gas fired power plant project in Freetown, Sierra Leone
Advisory services on the development of a 660MW dual fuel Combined Cycle Power Plant in the Western Region of Ghana
Legal advisory services on the development of the Sogakofe-Lome infrastructure water project for the provision of potable water from Ghana through to Lome-Togo.
Development of Apollonia City, a development with over 30,000 acres of visionary projects in the growth trajectories of large cities in Kenya, Ghana, Nigeria, Zambia and Democratic Republic of Congo
Delivery of 450MW of power from two floating power stations to the state-owned Electricity Company of Ghana (ECG).
Development of an industrial park for the Association of Ghana Industries (AGI).
Advice to Main contractor on legal issues related to the construction of the West Africa Gas Pipe Line project linking Nigeria, Benin, Togo and Ghana. Advice included issues on taxation, construction and cross-border issues related to West Africa Gas Pipeline Treaty/Act.
Key Clients:
Agro-Luswishi Project
Hospital Engineering
McDonnell Contract Mining
Harlequin International
Nehlsen Ghana Ltd
Mota Engill
Bank of Ghana
Ghana Investment Infrastructure Fund
Rotan Energy
Mitsui
Karpowership
Anglogold Ashanti
Denys NV
Conti Group
China Railway Engineering (WUJU) Group
Ministry of Roads & Highways/ Ghana Highway Authority
Ghana Integrated Aluminum Development Authority
The World Bank
Contact: Ferdinand Adadzi ([email protected])/ David Ofosu-Dorte ([email protected])
Natural Resources and Extractive Industries
Highly regarded for in-depth experience of oil & gas industry, natural resources, agriculture, fisheries, coupled with projects expertise. 
Transaction advisory services to Aker Energy and AGM Petroleum in respect of a transaction for the acquisition of interest in the DWT/CTP and SDWT blocks by GNPC Exploration and Production Limited
Transaction advisory services to Engie in respect of a global transaction for the acquisition of shares in group companies in various jurisdictions, including Ghana
Legal advisory services to a potential investor in the Deepwater Tano (DWT) and West Cape Three Points (WCTP) Contract Areas
Legal advisory services to MODEC relating to the legal and regulatory framework and implementation of assignment of petroleum sub-contracts
Due diligence and transaction advisory services to Carlyle in respect of a transaction for the indirect acquisition of oil and gas producing assets in Ghana from the Occidental Group.
Lead legal advisor for the implementation of the Pecan Project in the DWT/CTP block including advice on project agreements and processes, regulatory compliance, local content, unitisation, procurement, government relations and project partner arrangements
Advise to AGM Petroleum (the operator) on all aspects of operations in the SDWT block
Transaction advisory services to Aker Energy and AGM Petroleum in respect of the first ever amendment of a petroleum agreements in Ghana. Scope of work included review of agreements, legal and regulatory advice, drafting and negotiation of proposed amendments and facilitation of approvals.
Advice on the acquisition of Hess Corporation interest in the Deep Water Tano/Cape Three Points oil and gas project in Ghana by Aker Energy of Norway.
Legal and tax advisory services to a subcontractor in respect of termination of drilling contract for the purpose of an international dispute resolution resulting in the award of a $254 million contract to the subcontractor.
Due diligence and transaction advisory services in respect of potential acquisition of various upstream petroleum assets in Ghana.
Transaction advisory services and due diligence in respect of a potential financing of a contractor in Ghana's upstream petroleum sector.
Advice to the Office of the President of Liberia on findings of review of oil concession contracts entered into by the National Oil Company of Liberia (NOCAL) under the National Transitional Government of Liberia.
Advice to Main contractor on all legal issues related to the construction of the West Africa Gas Pipe Line project linking Nigeria, Benin, Togo and Ghana. Advice included issues on taxation, construction and cross-border issues related to West Africa Gas Pipeline Treaty/Act.
Review /Advice on unitization agreements and oil and gas advice related to Ghana's Jubilee Oil fields.
Transaction advisory services to the Main Contractor for the construction of a Gas Pipeline infrastructure project from petroleum offshore east to the Western Region of Ghana (onshore).
Review of mining concession agreements, shareholder purchase agreements and mining leases for SL Minerals Group of Companies
Construction of largest petroleum tank farms in Ghana
Development of a local content plans and issues relating to compliance and management joint venture agreements in the upstream sector
Key Clients: 
Aker Energy Ghana Limited
AGM Petroleum Ghana Limited
Ghana Integrated Aluminium Development Corporation
Siemens Oil & Gas
Minerals Commission
Ashanti Goldfields (Anglogold Ashanti)
Chirano Gold Mines
Rocksure Mining, Ghana
Sinopec Int. Petroleum Services
Seadrill
DNV-GL
Trac Oil & Gas Ltd
MODEC
Engie Afrique
Contact: Nana Serwah Godson- Amamoo ([email protected])

PRACTICE AREAS: 
Corporate & Finance 
Commercial Litigation & Labour 
Energy, PPPs & Infrastructure 
Natural Resources & Extractive Industries 
Intellectual Property, Telecoms & Technology 
Government Business

OFFICES:
GHANA ACCRA:
8 Dr. Isert Road, North Ridge
P.O. Box TF 330, Accra
Tel: +233-30 225 3073–4; +233-30 701 2129
Email: [email protected]

KUMASI:
3 Floor, Chelsea House Harper Road,
Adum P.O. Box KS 9064, Kumasi
Tel: +233-32 2022494
Email: [email protected]

UGANDA KAMPALA:
1st Floor, Ericsson Building Plot 24B
Akii Bua Road, Nakasero
P.O. Box 27343, Kampala - Uganda
Tel: (+256 0) 393 240 687
Email: [email protected]

ZAMBIA LUSAKA:
Ground Floor, MAMco House,
Madison Office Complex Plot No. 316B,
Independence Avenue,
P.O. Box 38704 Lusaka - Zambia
Tel: (+260 97) 4771 836; 211 258 403
Email: [email protected]

ZIMBABWE HARARE:
71 Kaguvi Street, 3rd Floor Northwing Engen House,
Harare
Tel: +263 04 756551; 756552
Email: [email protected]
Ranked Offices
Provided by AB & David
Contributions
1 Contribution provided by AB & David
AB & David rankings
Global Guide 2022
Filter by
Ghana
Corporate/Commercial
1 Department
2 Ranked Lawyers
Department
Lawyers
Dispute Resolution
1 Department
Department
Projects & Energy
1 Department
2 Ranked Lawyers
Department
Lawyers