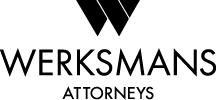 Department profile
Restructuring/Insolvency
---
Contact details
---
Email address
Contact number
Global Guide 2023
South Africa Restructuring/Insolvency
---
2 Ranked Lawyers
About
Provided by Werksmans Attorneys
The Werksmans Insolvency, Business Rescue, and Restructuring practice is well placed to assist directors of such companies as well as all stakeholders (especially creditors) in dealing with the prospect of entering into a formal process, such as business rescue or liquidation, and to provide effective legal advice to ensure a maximum recovery outcome for all concerned.

Business rescue and insolvency services include:

advising companies trading in what may be insolvent circumstances;​
advising on whether creditors should make application for business rescue as opposed to liquidation;
assisting creditors in attending meetings and dealing with their claims and securities in business rescue;
liaising with the business rescue practitioner and existing directors;
advising in relation to the provision of post-commencement finance;
advising on the general moratorium on legal proceedings against a company which has filed for business rescue;
protection of property interests;
advising on the effect of business rescue on contracts;
dealing with the section 155 compromise between the company and its creditors;
advising on the commencement and administration of the insolvency process including proof of claims;
advising on cross-border recognition of liquidators and the attachment of assets in foreign jurisdictions; and
providing support in forensic legal issues arising from liquidation proceedings.

Chambers Review
Provided by Chambers
Restructuring/Insolvency - South Africa
What the team is known for
Featuring a prominent and impressive restructuring practice, Werksmans represents a range of distressed debtor companies, business rescue practitioners and some of the region's largest banking institutions. The firm offers clients a deep understanding of both insolvency and restructuring in various industries including healthcare and natural resources, as well as aviation, retail and construction. The team has particular expertise relating to litigation matters arising from liquidations and business rescue proceedings. Werksmans demonstrates notable capability representing international clients and handling mandates with cross-border elements.
Strengths
Provided by Chambers
Slide 1 of 1
"The firm's advice in handling a complex matter was outstanding."
"The firm's advice in handling a complex matter was outstanding."
Notable Practitioners
Provided by Chambers
Eric Levenstein
Head of Restructuring/Insolvency
Eric Levenstein maintains a stellar reputation in the market for his vast experience in all matters related to business rescue, restructuring and liquidation. Based in Johannesburg, he currently chairs the South African Restructuring and Insolvency Practitioners Association.
"Eric's skills in litigation and business rescue are unparalleled."
Nastascha Harduth
Nastascha Harduth is a highly regarded lawyer who provides counsel on liquidations, business rescue proceedings and wind-ups, acting for both distressed companies and business rescue practitioners. She is based in Johannesburg.
Ranked Lawyers at
Werksmans Attorneys
Provided by Chambers
Filter by
South Africa
Restructuring/Insolvency
---
Eric Levenstein
Head of Restructuring/Insolvency
Members
Provided by Werksmans Attorneys