Contact details
---
Email address
Contact number
UK Bar Guide 2023
London (Bar) Chancery: Traditional
---
12 Ranked Lawyers
Chambers Review
Provided by Chambers
Chancery: Traditional - London (Bar)
Serle Court maintains an impressive reputation in the market for its handling of high-value chancery work. "They are a first-class set, particularly in offshore trust and commercial chancery work," remarks an interviewee, adding: "They tend to have the best barristers." Another source appreciates the dynamic approach taken by barristers throughout the set; "Whenever I have worked with barristers from Serle they have always been exceptionally proactive, taking responsibility for moving the matter along and finding solutions. They are fantastically responsive."
Client service
Steven Whitaker is the head clerk at the set.
A commentator says: "The clerks are very good, highly responsive and people who go out of their way to ensure excellent service."
Notable Practitioners
Provided by Chambers
Stephanie Thompson
Stephanie Thompson is an up-and-coming junior who has made an impression in the market, particularly for her work in offshore trusts litigation.
"She is one of the most impressive and pleasant barristers that I have ever worked with. Her commitment and dedication is of the highest degree and her intellect is unparalleled."
"Displays a sharp commercial acumen that is quite rare at her level. She is always composed and has the ability to quickly cut through the most complex issues in an instant."
William Henderson
William Henderson is an exceptionally well-respected junior who is instructed in the most complex matters, including wills, probate and trusts, both domestically and overseas. He is highly sought after by high net worth individuals.
"A master of complex problem solving for charities, with a lifetime of experience to call on."
Dakis Hagen KC
Dakis Hagen KC is an exceptionally well-respected silk who is regularly instructed in the largest and most complex matters, particularly those with international or matrimonial finance aspects.
"Dakis possesses the most remarkable flair and his intelligence is simply unrivalled. He brings his cases together in the most compelling and masterful ways."
Elizabeth Jones KC
Elizabeth Jones KC is a distinguished silk whose traditional chancery practice includes a substantial amount of international work. Due to her experience in commercial chancery, she is highly sought after for trust matters with a commercial aspect.
"She is an absolute star, if I were in trouble I would go to her, which is always a mark for lawyers. She is robust when she needs to be and is seamless across every level of court."
Richard Wilson KC
Richard Wilson KC has a particularly strong advisory practice. He is often instructed in cases concerning real property or landed estates. Wilson is also noted for his handling of offshore trusts and other overseas matters.
"He is a real pleasure to work with. He is an able litigator with an affable court manner who swiftly establishes rapport with the judge."
Emma Hargreaves
Emma Hargreaves is a renowned junior whose respected chancery practice includes cases relating to trusts, wills and estates. She has a particular expertise in unfair prejudice matters.
"Emma's recall of information and attention to detail are at times unbelievable. She is very very impressive and can tackle the most complex issues in an instant."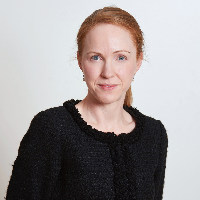 Constance McDonnell KC
Constance McDonnell KC is highly respected in the traditional chancery market for her handling of the most high-profile matters, including the notable Ilott case. She focuses on probate and contentious trusts, and also handles the administration of estates.
"I am not sure if there are enough superlatives for her, she just always gets it right. She just knows the law inside out and is practical in her approach. Her advocacy is spot on."
John Machell KC
John Machell KC is a respected silk with a broad chancery practice, who often appears in trusts and estates cases as well as more commercial matters. He is also frequently sought after for offshore matters, particularly those concerning trusts.
"John is fantastic and the breadth of his practice is very impressive. Very good for private wealth disputes and group litigation, his legal analysis is always on the money."
James Weale
James Weale focuses his practice on contentious matters and is frequently sought after for complex Inheritance Act cases. He is also experienced in cross-border matters.
"He is brilliant and offers support legally and strategically that I always look for in a barrister. I cannot recommend him highly enough."
Oliver Jones
Oliver Jones represents clients in contentious probate, trusts and estate administration matters. He has recently had a role in the high-profile case of Sir Owen Glenn & Kea Investments Limited v Watson & Others.
"Ollie is a real rising star. He projects an air of calm authority and has the legal knowledge to match. His interpersonal skills are absolutely first rate and he is a great team player."
Zahler Bryan
Zahler Bryan is a strong junior who advises on complex trusts matters including international trust disputes. She also acts in commercial disputes.
"Extremely astute with an ability to identify and advise clearly on key points and tactics early. She is very hard-working, having delivered some complicated drafting in a very tight time frame."
Giles Richardson KC
Giles Richardson KC is an exceptionally well-respected barrister who is frequently trusted with complex multi-jurisdictional matters. He is also noted for his experience in matrimonial finance and other matters falling in the crossover between family law and traditional chancery.
"His is effortless advocacy, gracefully delivered - he is an absolute joy to work with. Nothing is ever too much trouble for Giles."
Ranked Barristers at
Serle Court
Provided by Chambers
Filter by
Silks (KC)
London (Bar)
Chancery: Traditional
---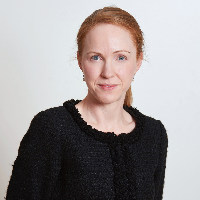 Juniors
London (Bar)
Chancery: Traditional
---
Serle Court has rankings in the following guides