Department profile
Franchising
---
Contact details
---
Email address
Contact number
USA Guide 2023
USA - Nationwide Franchising
---
3 Ranked Lawyers
About
Provided by Nixon Peabody LLP
The franchising industry is dramatically shifting from domestic growth to international development. And we're seeing an increase in large multi-unit and area developers. Our focus is, and always will be, on helping clients make smart/strategic decisions that enable them to grow and protect their businesses while also taking advantage of trends that further their business objectives.
We have deep understanding and experience in helping clients navigate every phase of the franchising process, from startup and business concept refinement through business launch and international expansion, and we've got an extensive track record of successfully litigating matters on behalf of franchise systems, domestically and internationally.
Hundreds of franchise systems in more than 85 countries throughout the world rely on us for everything from global expansion and brand development/protection strategies, to licensing and distribution issues, and "bet the company" litigation. For three of the past four years, U.S. News/Best Lawyers has honored us as "Law Firm of the Year" for franchising!
We provide top-notch client service and comprehensive, cost-effective solutions to address your most complex business issues.
Who we work with:
Retailers and distributors
Learning centers and fitness centers
Chambers Review
Provided by Chambers
Franchising - USA - Nationwide
What the team is known for
Nixon Peabody represents franchisors and distribution companies through the full process of franchising, with expertise in M&A, franchise documentation and high-stakes dispute resolution. The firm offers a strong bench of attorneys experienced in international and domestic franchising matters. It counsels on transfers, terminations, renewals and franchisee association issues. Nixon acts for a large roster of clients drawn from the restaurant, retail and financial industries among others.
Work Highlights
Provided by Nixon Peabody LLP
Nixon Peabody successfully defended Planet Fitness and multiple local franchisees in defense of a putative national class action lawsuit based upon gym closures mandated by the COVID-19 pandemic.
Strengths
Provided by Chambers
Slide 1 of 1
"Nixon Peabody is highly professional and knowledgeable."
"Nixon Peabody is highly professional and knowledgeable."
Notable Practitioners
Provided by Chambers
Steven Feirman
Steven Feirman provides extensive support to businesses on global expansion issues and franchise compliance, among other matters. His broad sector expertise covers food and drink, education, real estate and travel.
Keri McWilliams
Co-leader of the firm's franchise practice, Keri McWilliams advises franchisors across a wide range of industries.
"Keri McWilliams is well respected, thoughtful and super personable."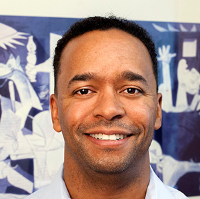 Kendal H Tyre
Kendal Tyre is able to assist clients in a swath of industries with issues such franchise registration, disclosure and enforcement. He is noted for his proficiency in matters related to international expansion.
Ranked Lawyers at
Nixon Peabody LLP
Provided by Chambers
Filter by
USA - Nationwide
Franchising
---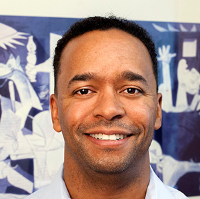 Members
Provided by Nixon Peabody LLP
Nixon Peabody LLP has rankings in the following guides