Department profile
Energy, Projects, Environmental & Aboriginal Law
---
Contact details
---
Email address
Contact number
Global Guide 2023
Canada Energy, Projects, Environmental & Aboriginal Law
---
9 Ranked Lawyers
About
Provided by Fasken
Fasken's Global Energy and Climate Group advises energy industry clients across a wide spectrum of legal service needs. Whether you are permitting a new pipeline or constructing a new transmission line, dealing with a labour disturbance at a generating facility, filing a new application with a utilities commission, or starting an M&A process on wind farms, our multi-disciplinary team of professionals can help you succeed.
Net-zero commitments, energy storage, new technologies, evolving business models, Indigenous reconciliation and equity, supply mix changes; there can be no doubt that the energy sector and market are changing at an unprecedented rate with pressure, and opportunities, coming from a variety of sources and directions. Today's energy sector can best be described as Energy in Transition.
Whether you are developing new projects or refurbishing an existing facility, implementing unique banking and green financing strategies, transacting carbon, pursuing an M&A transaction, or procuring and onboarding new carbon negative technologies, our multi-disciplinary team of global energy professionals can help you succeed.
Chambers Review
Provided by Chambers
Aboriginal Law - Canada
What the team is known for
Fasken is noted for its nationwide footprint and extensive transactional and 'dirt law' mining experience, as well as its long history in the Aboriginal law field. The firm advises on a wide array of litigation and consultation matters, as well as acting for business clients on commercial agreements and joint ventures with Indigenous groups. Its solid environmental department offers substantial expertise across contaminated sites management, environmental assessment and risk management, regulatory compliance and related dispute resolution. Its lawyers also offer expertise in infrastructure projects and often represent authorities in municipal and provincial projects, as well as acting for sponsors and consortiums in Canada and the USA. The firm hosts a robust energy practice that spans natural resources and power developments and transactions, as well as handling regulatory issues arising in the oil and gas sector.
Notable Practitioners
Provided by Chambers
Charles F Willms
Vancouver-based Charles Willms has a wealth of experience in the field of Aboriginal law, including with regard to petroleum and natural gas rights. He is very well versed in dispute resolution, including mediation and arbitration, and garners considerable respect from the market.
Kevin O'Callaghan
Kevin O'Callaghan leads Fasken's Indigenous law group from Vancouver. He advises clients on mining projects and pipeline proposals, providing experience in both strategic and contentious Aboriginal engagement mandates.
"Kevin is an expert in Indigenous relations regarding infrastructure and natural resources."
Pierre-Christian Labeau
Pierre-Christian Labeau has particular experience representing governmental entities and mining companies out of Fasken's Québec City office, providing notable experience in Aboriginal and constitutional law.
Peter Feldberg
Firm managing partner Peter Feldberg operates between the firm's Calgary and Toronto offices, and is sought out for his broad-ranging experience in regulatory matters arising from energy project approval and development.
Matthew Ghikas
Vancouver-based Matthew Ghikas is experienced across a broad array of regulatory mandates in the power sector, including project applications, rate-making approaches and disputes.
"Matthew is an excellent lawyer and a pleasure to work with."
Kinji Bourchier
Kinji Bourchier operates out of the firm's Vancouver office, acting across a number of litigious matters enveloping environmental facets.
Rosalind Cooper
Rosalind Cooper offers substantial experience in environmental matters out of the firm's Toronto office, with a particular focus on environmental impact assessments and contaminated land litigation.
"She is excellent."
"She is a respected environment lawyer."
Ella Plotkin
Leading the firm's infrastructure and projects group out of Toronto, Ella Plotkin covers a breadth of project finance matters pertaining to infrastructure and project development. She is sought after for her handling of mandates covering sectors including transportation and energy.
"Ella is an excellent lawyer who has a strong client base and a great practice."
"She is good at keeping things on track and managing issues."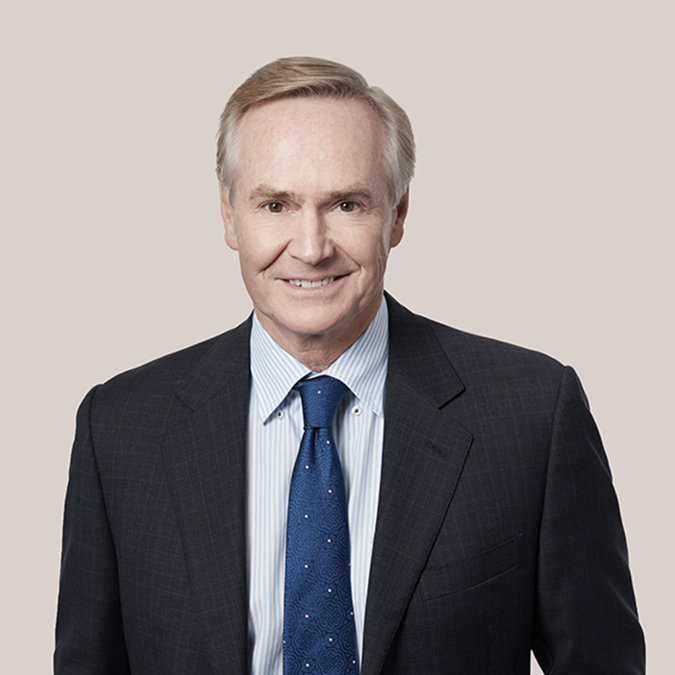 Brian C Kelsall
Based in Toronto, Brian Kelsall advises clients across a suite of industry sectors including infrastructure, energy and natural resources, and is respected for his handling of infrastructure development and project finance mandates.
"Brian is a well-regarded lawyer who is very solution-oriented and experienced."
"He is technically very proficient and a good project finance lawyer."
"Brian provides astute perspectives on issues."
Ranked Lawyers at
Fasken
Provided by Chambers
Filter by
Members
Provided by Fasken