Department profile
Antitrust
---
Contact details
---
Contact number
USA Guide 2022
USA - Nationwide Antitrust
---
6 Ranked Lawyers
Chambers Review
Provided by Chambers
Antitrust - USA - Nationwide
What the team is known for
Outstanding DC-based practice that collaborates with a complementary European network to provide seamless national and international antitrust representation. Provides a premium clientele with guidance on class actions, criminal investigations and mergers receiving scrutiny from regulatory agencies, as well as offering pre-merger advice and guidance, and support defending against cartel allegations. Has particularly strong client relationships in the telecommunications, natural resources and financial service sectors. Excels in cases involving price-fixing allegations, market monopolization and bond and debt manipulations.
Work Highlights
Provided by Cleary Gottlieb Steen & Hamilton LLP
Cleary Gottlieb represented Alstom in its EUR6.2 billion acquisition of Bombardier Transportation.
Strengths
Provided by Chambers
Slide 1 of 1
"Cleary is our go-to merger control group - I think their team is the best in the world."
"Cleary is our go-to merger control group - I think their team is the best in the world."
Notable Practitioners
Provided by Chambers
Brian Byrne
Brian Byrne is commended for his expertise in cross-border transactional clearance before US and EU competition agencies. He also handles civil and criminal investigations and enforcement proceedings.
Mark Leddy
Mark Leddy is commended for his representation of a broad array of prominent clients in competition disputes. His previous DOJ experience bolsters his ability to handle governmental merger reviews.

George S Cary
George Cary has significant experience acting in prominent market-leading mergers, handling all aspects of review and clearance. He additionally lends his skills to complex monopolization and collusion litigation.

Jeremy Calsyn
Jeremy Calsyn is accomplished in criminal antitrust litigation, particularly cases concerning price-fixing investigations. He is well known for his work on behalf of automotive parts suppliers.
"He handles complex matters, simplifies things to an impressive degree, is responsive to a level I have never seen before and delivers fantastic results."
David I Gelfand
David Gelfand is a highly rated practitioner who acts for a wide variety of clients in antitrust disputes, including those in the technology and retail space. He represents both domestic and major multinational corporations.
"He is fantastic."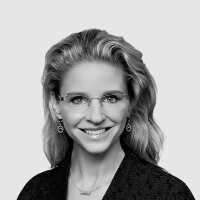 Heather Nyong'o
Heather Nyong'o acts for a wide array of clients in the oil and gas, financial and pharmaceutical spheres in both criminal investigations and merger clearance.
"An excellent lawyer with a great depth of experience within the area, one of our go-to lawyers for DOJ inquiries." "I do not think there is anyone more talented and knowledgeable about antitrust."
Ranked Lawyers at
Cleary Gottlieb Steen & Hamilton LLP
Provided by Chambers
Filter by
USA - Nationwide
Antitrust
---
Antitrust: Cartel
---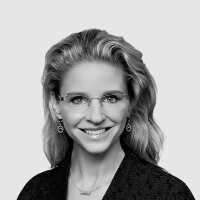 Members
Provided by Cleary Gottlieb Steen & Hamilton LLP
Cleary Gottlieb Steen & Hamilton LLP has rankings in the following guides