Police Law: Mainly Defendant
---
Contact details
---
Email address
Contact number
UK Bar Guide 2023
All Circuits Police Law: Mainly Defendant
---
6 Ranked Lawyers
Chambers Review
Provided by Chambers
Police Law: Mainly Defendant - All Circuits
3 Raymond Buildings stands out for its team of accomplished barristers who offer a dedicated service to police clients. The chambers is perhaps best known in this field for representing police officers in disciplinary matters or parallel criminal proceedings. Notable examples include the death of the ex-footballer Dalian Atkinson, in which the officer involved was represented in subsequent proceedings by Patrick Gibbs KC and Ailsa Williamson. In addition, the barristers are instructed by police forces in prominent judicial reviews, inquests and public inquiries.
Client service
"The clerking team there are really proactive in a friendly way. They are really good."
"They always deliver on their promises."
Eddie Holland is senior clerk.
Notable Practitioners
Provided by Chambers
Hugh Davies KC
Hugh Davies KC specialises in police misconduct hearings and is noted for his advocacy skills. He is also active in inquests in relation to fatal police shootings and deaths in custody.
"A thought leader in this area."
"He is a real first-class silk in police work."
Matthew Butt KC
Matthew Butt KC is a talented barrister who is highly regarded for his work on behalf of police forces and officers in inquests and disciplinary proceedings.
"Forensically outstanding, one of the most intelligent barristers. Very persuasive, very robust and there are no points he cannot take and argue very well."
"He is a really brilliant advocate. He is incredibly hard-working and meticulous. Just fantastic."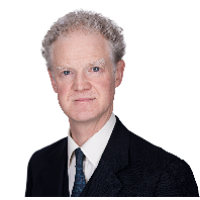 Patrick Gibbs KC
Patrick Gibbs KC focuses on high-profile police disciplinary cases in which he tends to defend officers. He has also been instructed for forces in matters such as the Manchester Arena Inquiry.
"His skills as an advocate are breathtaking."
"Patrick inspires the confidence of clients. He is very articulate on his feet and strong on the written word."
Guy Ladenburg
Guy Ladenburg is a barrister in demand to represent police officers in misconduct proceedings, and forces at inquests. He is also notably experienced in related judicial review claims.
"He has a good, empathetic manner with clients. He goes to the root of a problem quickly by taking a common-sense approach to issues."
"Very competent when it comes to representing officers in misconduct proceedings."
Kevin Baumber
Kevin Baumber is a go-to barrister for officers in misconduct proceedings and appeals. He also provides advice and training to forces on various aspects of police conduct.
"Kevin has an exceptional tactical brain, is meticulous in his case preparation, and has an unparalleled eye for detail."
"His tactical knowledge is immense and he has the ability to get to grips with a case in a manner that inevitably results in victory."
Ailsa Williamson
Ailsa Williamson is a well-regarded junior specialising in the representation of police officers in disciplinary or criminal proceedings.
"Her ability to assimilate large amounts of evidence is exceptional."
"Incredibly experienced in the field of police discipline, providing a first-class service to all clients."
Ranked Barristers at
3 Raymond Buildings
Provided by Chambers
Filter by
Silks (KC)
All Circuits
Police Law: Mainly Defendant
---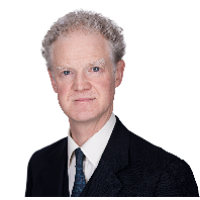 Juniors
All Circuits
Police Law: Mainly Defendant
---